Safety and Travel Insurance Advice for Visitors to Australia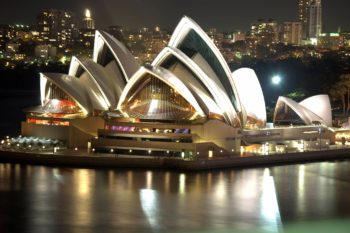 High hygiene standards, modern hospitals, and qualified medical professionals make Australia a relatively worry-free destination for tourists and international visitors. From privately run clinics to the public hospital system funded by the Australian government, healthcare in the country is excellent. Australia offers Medicare to help cover health-care costs for residents, expatriates, and visitors from certain countries with which Australia has a reciprocal health-care agreement. These countries include New Zealand, the UK, the Netherlands, Sweden, Finland, Italy, Malta, and Ireland. If you are not from one of these countries, nor will your current coverage extend to your time abroad, a quality travel insurance policy is highly recommended during your stay in Australia. When choosing your plan, however, read the fine print and try to match the insurance coverage with your trip plans and coverage needs. If you are scuba diving the Great Barrier Reef, for example, make sure appropriate adventure sports insurance is included when comparing travel insurance policies. Make sure the Australian travel insurance policy you choose has everything you need to be covered to support your travel plans. For example, if you have pre-existing medical conditions, make sure you understand how those will be treated with the coverage you select.
Staying Safe and Healthy When Visiting Australia
Because of the sheer size of Australia, travel to remote areas requires a different level of preparation and self-reliance, as you can expect a significant delay in medical assistance. Taking a wilderness first-aid class, packing an appropriate medical kit, and bringing back-up communication (like a radio) will all help ensure your safety if spending a lot of time off the grid. The Royal Flying Doctor Service provides backup care to the more remote communities of Australia. Otherwise, consider buying Emergency Evacuation Insurance which will transport you from a local hospital to the closest medical facility able to handle your injury or illness.
Best Australian Travel Insurance Policies for International Visitors
Visitors to Australia should have an adequate trip insurance plan to cover emergency medical care along with the other benefits of a quality travel insurance plan, including evacuation, repatriation, and trip interruption. For most travelers to Oz, we would suggest the Atlas Travel Insurance plan as it offers affordable coverage with global coverage. For US citizens traveling to Australia, we would suggest the GeoBlue Voyager Insurance as a premium option with high level of coverage for a slightly higher rate.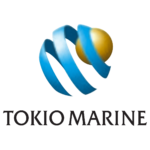 COVID-19 coverage outside your home country
Choose between the basic and more extensive coverage
Meets Schengen visa insurance requirements
24/7 worldwide travel and emergency medical assistance
Plan Details
|
View Brochure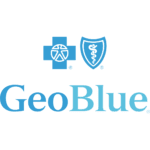 COVID-19 coverage outside your home country
Great option for US citizens traveling abroad
For trips up to 6 months for ages up to 84
May cover pre-existing conditions for medical services
Plan Details
|
View Brochure
Related: Health Insurance in Australia for Expats and Foreigners
Is Travel Insurance Required When Visiting Australia
Travel insurance is not required when traveling to Australia, although it is highly recommended. The cost of receiving medical care can be expensive for visitors, even for minor issues or illnesses. If you need to be admitted into a hospital during your visit, this can quite easily go up into the thousands if you do not have appropriate cover. Additionally, Australia can be a risky place to travel to. For example, the country is host to several types poisonous snakes and jelly fish. They weather can be wild and the country is vast. The right visitor health cover in Australia is affordable and worth every penny if you get sick or injured.
Australian Embassies
Vaccines, Necessary Medicines, and Pharmacies for Visitors
What Vaccinations Are Required When Making a Trip to Australia
While there are no vaccinations that are required prior to entering the country, the CDC recommends that all travelers, regardless of destination, be up to date on influenza, MMR (measles, mumps rubella), tetanus-diphtheria, chickenpox, polio and hepatitis B. The one exception is travelers who have been in a yellow fever danger zone within the 6 days leading up to their arrival in Australia, in which case a certificate showing proof of vaccination is required.
If you plan to be working with bats or be involved in outdoor activities (like caving) in remote locations where bites are possible, your doctor may also recommend getting a rabies vaccine. Just be sure to allow enough time for the vaccinations to take effect (generally two weeks) and carry a copy of your vaccination history with you in case of an emergency.
Dealing with Medications and Pharmacies for your trip
When packing your prescriptions for your time abroad, leave all medication in its original, labeled container. Because some pharmacists in the country only accept prescriptions for pre-existing medical conditions written by in-country doctors, try to bring enough to cover your entire trip. If your stay will outlast your medication, however, bring a prescription and note from your doctor containing the generic name of the drug and an explanation of the medication's necessity. Also, be aware that some drugs traditionally found over-the-counter in other countries, (such as the oral contraceptive pill, asthma medication, all antibiotics, and medicine for pre-existing medical conditions) may require a prescription in Australia. Because of this, it is a good idea to pack yourself a first-aid kit containing necessities.
General Safety Tips and Staying Healthy
Whether you are a young expatriate, tourist, or retiree, Australia is a relatively safe destination. The usual precautions are recommended everywhere, but take special care in Sydney, the Gold Coast, Cairns, and Byron Bay to lock your doors, put valuables away, and never leave drinks unattended in pubs or accept drinks from strangers.
Roads in the Outback between cities are often unpaved, dusty, and deceivingly slippery or heavily corrugated with gas stations located few and far between. Remember to drive on the left side of the road and avoid driving after dark as this is when the wildlife is most active. Sadly, kangaroo-car collisions are extremely common, so much so that most rental insurance companies won't cover car damage caused by an animal. If you do hit a kangaroo, be sure to check the pouch for live joeys (baby kangaroos), but don't over handle them. Instead, wrap them in a warm towel or sweater and take them to the nearest veterinarian; most vets will treat wildlife for free.
Disease risk. Insect repellent containing at least 20% DEET will be your most important form of protection against illness during domestic trips. Mosquitos are especially abundant in the Northern Territory and Western Australia during the wet season and can carry Murray Valley encephalitis, Ross River virus infections, and Dengue Fever. Tick Typhus can be carried by ticks, and the best prevention is a quick removal by putting vaseline on the tick.
The risk of contracting Leptospirosis runs throughout the country and occurs when one is exposed to water contaminated by the urine of infected animals. Tourists, expatriates, and retirees can protect themselves by avoiding floodwaters and covering cuts during outdoor activities. Symptoms are generally limited to fever, chills, headache, muscle aches, pink eye, photophobia, and rash, but there have been a small number of cases complicated by meningitis, kidney failure, liver failure or hemorrhage.
Giardiasis is another waterborne disease widespread throughout the country and is contracted by drinking unsafe water. Take care not to swallow water during aquatic activities and always use a filter, iodine, or boiling temperatures to treat water not acquired from the tap. The tap water is universally safe across Australia.
Australian Travel Warnings and Updates
Always check your government's website for any updates on travel requirements, warnings, or updates to ensure trip preparedness.
Natural Dangers
The wildlife in the country is a draw for many, but can also be a cause for caution while traveling abroad. Although snakes and spiders generally avoid humans, their venom is potent, so shake out your shoes and clothes before dressing and always wear gaiters when bushwalking. If you are bitten, apply pressure by firmly wrapping the area with an elastic bandage or t-shirt to stop the spread of venom. Next, immobilize it with a splint or sling, then quickly get yourself to a hospital.
Sharks, crocodiles, and jellyfish are among the aquatic animals to be aware of in the country. Although there is no greater risk of a shark attack in Australia than there is anywhere else in the world with extensive coastlines, it's always a good idea to check with surf life-saving groups before venturing into the water. These groups can also be a helpful resource to gain information about any dangerous underwater conditions, such as offshore slopes or powerful surf. Unlike shark attacks, crocodile attacks are a very real risk in Northern Australia. They are generally very predictable, however, so are easily preventable.
The Weather in Oz
The climate in Australia can vary greatly from one end to the other, but luckily that means there is always good weather somewhere! The majority of the country (with the exception of the northern tropical regions) experiences all four seasons. While the southern third reaches cold temperatures in the winter, it generally doesn't freeze. Hypothermia can, however, pose a threat to unprepared travelers.
Summers range from pleasant to very hot. Australia has the highest skin cancer mortality rates in the world, so be sure to wear a minimum of SPF 30 sunscreen, limit sun exposure between 10:00 a.m. – 3:00 p.m., and wear a broad-brimmed hat, long clothing, and sunglasses while abroad. Along with the sun, comes the risk for heat exhaustion and heatstroke. Heat exhaustion leads to dizziness, fainting, fatigue, nausea, or vomiting and is caused by dehydration. Heatstroke can lead to disorientation, hallucination, and seizures and requires immediate medical attention.
The northernmost parts of the country are always hot and alternate between wet (October-March) and dry (April-December). Cyclones are rare but do happen in the northern tropics and Flash floods are common during the wet season. Always check road conditions ahead of time and never wade into floodwaters as there may be crocodiles. If you are visiting the country from a cooler climate, also remember to increase your salt intake for the first two weeks abroad to replace what is lost in perspiration while your body acclimates. If you plan your trip during the Australian summer and holiday season (December-February), also expect to pay higher prices and encounter busier attractions.
Also Read: