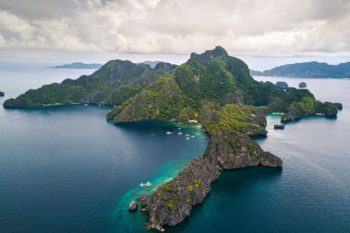 Traveling to the Philippines: Safety and Travel Insurance Advice
Tourism is hugely important in the Philippines – and impactful. More than 10% of the country's GDP comes from the tourism sector. There are 7,641 islands spread out over 82 provinces in 17 regions. Some of the country's top attractions include biodiversity, diving, sailing, and rainforests. The Philippines is also hugely important as a cultural destination. For instance, it's home to 6 UNESCO world heritage sites, 3 UNESCO intangible cultural heritage practices, 1 UNESCO creative city designation, and 8 ASEAN Heritage Parks, among other honors. It's no wonder that more than 4 million people visit the Philippines each year! If you're planning on traveling to the Philippines, this is the critical health, travel, insurance, and safety advice you need.
Quality of Filipino Health Care and Travel Insurance Options
The state of health care in the Philippines can vary drastically depending on what part of the country you're in. Hospital standards are excellent in Manila and other large cities. Most doctors, nurses, and support staff speak English. You can expect top diagnostic equipment. As well, the facilities are clean and relatively comfortable, although without a lot of privacy.
However, the situation is much different in rural areas. At best, healthcare facilities can be described as adequate. At worst, they're non-existent or a little more than a tiny clinic with one or two nurses.
The standards at private healthcare facilities are far superior to public ones. Travelers can expect shorter wait times and private, more comfortable facilities. The superior care you receive here is one excellent reason to carry comprehensive travel medical insurance. A second good reason is that you're covered for medical evacuation. Due to the remote nature of the Philippines' islands, travelers who need emergency care are often evacuated to Malaysia, Singapore, and Thailand.
Travel Insurance for Visitors to the Philippines
We recommend the following plans for trips to the Philippines. Both plans provide extensive coverage and options to customize for your needs.
Best Trip Cancellation Insurance for US Citizens
Trip cancellation insurance will cover the cost of the trip, also coverage for trip interruptions and delays.
Vaccines Required to Travel to the Philippines
As with all trips, the CDC recommends that travelers are up to date on their routine vaccinations before they travel. This includes measles-mumps-rubella (MMR), diphtheria-tetanus-pertussis, varicella (chickenpox), polio, and the yearly flu shot.
Other important vaccines:
Typhoid vaccine and the Hepatitis A vaccine: These vaccines are recommended because you can contract both through contaminated food and water in the Philippines, especially in rural areas.
Rabies vaccine: Travelers going to remote areas or planning adventure activities such as cave exploration should be vaccinated for rabies. This is one vaccine that you definitely want to get before you travel. The World Health Organization has reported counterfeit versions of the rabies vaccine and the antirabies serum in the Philippines.
Japanese Encephalitis vaccine: Travelers who are spending more than a month in the Philippines should also be vaccinated for Japanese encephalitis.
Malaria vaccine:  Malaria is also present in the Philippines but primarily in Palawan and Mindanao. There is no risk in Manila and other urban areas.
While all of these vaccines and preventative measures are strong recommendations, none are mandatory. However, if you are traveling from a country with a risk of yellow fever virus transmission, the rules are different. You must be vaccinated before entering the Philippines. This even applies if your time in a yellow fever zone was an airport layover of 12 hours or more.
Water Safety
While there has been significant progress in the average Filipino citizen's access to clean water, the country still does not have universal potable public water. Travelers should stick with water that is boiled, bottled, or filtered.
General Safety Information for Travel to the Philippines
The government of the Philippines has taken a hard stand against drugs. While it's never a good idea to use or carry drugs when you travel, the laws in the Philippines are much more than a warning or a suggestion. Using or dealing with drugs in the Philippines means a severe prison term, even possibly death. Travelers can expect merciless enforcement.
However, while there are many warnings and notices about violence in the Philippines, it is primarily concentrated in a few isolated areas, such as the southern region of Mindanao. These areas are unsafe due to ongoing conflict with terrorist groups, violent burglaries, and kidnappings. Travelers are rarely affected. As with all countries, travelers in the Philippines are most at risk for crimes of financial opportunity as opposed to violent crimes. This includes pickpocketing, minor taxi scams, and other common rip-offs.
When and where you go will drastically affect your experience of the Philippines. For instance, Manila has an intense wet season from July to September – but other areas of the country might be completely dry. The country has four climate zones and there's no one universal wet or dry season. Research before you go!
The streets of Manila and most other cities are crowded with jeepneys. These distinctive vehicles are leftover army jeeps from World War II converted into public minibusses. They're cute, colorful, and a cheap way to get around town. Plus, their small size means they can get places that buses can't. They're flexible enough in their routes to drop passengers off wherever they need. However, jeepneys are notorious for their pollution. Their seating arrangements aren't exactly safe. Thankfully, many are being updated and refurbished, which benefits both passenger and environmental safety. If you opt for a ride, considering selecting a refurbished jeepney – or at the very least avoiding rush hour!
The Philippines is the fifth largest English-speaking country in the world. An estimated 90% of the population speaks English. The country also has a reputation for being exceptionally friendly and welcoming. If you need help or advice, locals are often happy to lend a cheerful hand.
Emergency Assistance Numbers in The Philippines
National Emergency Hotline in the Philippines: 911
Philippine National Police Hotline: 117 or (02) 722-0650
Philippine Red Cross: 143 or (02) 527-8385
Bureau of Fire Protection: (02) 426-0219 or (02) 426-3812
Top Hospitals in the Philippines
The Medical City
Ortigas Avenue, Pasig City, Metro Manila, Philippines
+61 8 8366 3800
St Lukes Hospital Philippines Medical Center
32nd St. Bonifacio Global City Taguig City, Philippines
+1 650 723 4000
For a full listing, see Hospitals in the Philippines.
Passports and Visa Requirements for Travel to the Philippines
Traveling to the Philippines is easy. Travelers from more than 150 countries can travel to the Philippines visa-free. So long as you have a valid passport that does not expire for at least 6 months and proof of onward travel, you can visit the Philippines for 30 days for business or leisure.
Related: