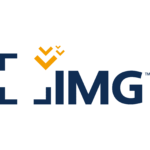 Long-term International Students and Scholars Medical Insurance
Designed for individuals or groups of five or more students or scholars participating in a sponsored study abroad program, and who desire an annually renewable comprehensive medical plan. This plan meets student visa requirements, includes benefits for maternity, mental health, organized sports, and international emergency care.
Highlights of Student Health Advantage
Comprehensive medical insurance for international students or scholars participating in a sponsored study abroad program
Coinsurance in PPO network or student health center within the U.S.: Company pays 100%
Meets U.S. student, scholar, and cultural exchange program visa requirements
Maximum limit for student: $500,000
Medical coverage for COVID-19/SARS-CoV-2 is included
Maternity coverage (Platinum only)
Provides coverage for mental health, organized sports, and pre-existing conditions
International emergency care
Prescription drugs and medication benefit includes a per period of coverage maximum limit of $250,000 per insured student and $100,000 for dependents
Coverage can be extended up to 12 months from the initial effective date if a minimum of three months is purchased
Teladoc (Groups only): Phone or online video consultations are available from IMG's national network of board-certified doctors and pediatricians in the U.S., who are available 24/7/365. (Teladoc is considered as treatment inside the U.S.)
Who the Plan is Made For
Undergraduate Scholars

Graduate Scholars

Cultural Exchange Participants

Educators
The International Medical Group developed Student Health Advantage in order to specifically meet the needs of international students involved in long-term educational programs. Their plan is flexible and responsive and offers international benefits available 24 hours a day. Students who choose Student Health Advantage will have a worry-free educational adventure that is both enjoyable and gratifying.
Additionally, you have access to more than 17,000 providers when seeking treatment outside the U.S. using our International Provider AccessSM (IPA). You can also reduce your out-of-pocket expenses when seeking treatment in the U.S. by locating providers through the independent Preferred Provider Organization.