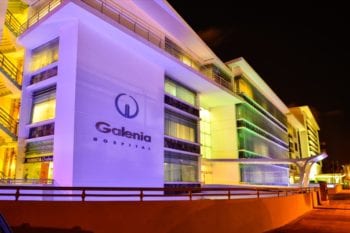 Hospitals in Mexico for Foreigners
The number of international hospitals in Mexico is well over 4,400. About 70% of which are private and the remainder are public facilities. The main public hospitals are the Secretariat of Health (Secretaria de Salud), the Mexican Social Security Institute (IMSS), and the Institute for Social Security and Services for State Workers (ISSSTE).
Treatment in a Mexican hospital that is public can be quite basic and subject to long waiting lists. Private hospitals in Mexico however, are pretty modernized with exceptionally well-trained staff.
Read more about Expat Health Insurance for Living in Mexico and Healthcare Systems in Mexico.
Best Hospitals in Mexico for Foreigners and Visitors
The very best hospitals in Mexico are in Guadalajara, Mexico City, and Monterrey, which means if you need very specialized treatment, you might want to go there. You can obtain a complete list of hospitals from your own insurance carrier or the U.S. consulate in Mexico.
Star Medica Hospital
Calle Paseo de la Victoria 4370, Partido Iglesias, 32618 Juárez, Chih., Mexico
+61 3 9076 2000
Christus Muguerza Hospital
Carretera Nacional 6501 Col. La Estanzuela, Monterrey N.L. México, 64988
+86 4008 919191
Angeles Group Hospital
Av. Paseo de los Héroes #10999, Zona Río, 22010 Tijuana, B.C., Mexico
+63 32 272 2020
International Hospitals in Tijuana Mexico for Visitors
Hospital Ángeles Tijuana
Av. Paseo de los Héroes #10999
+52 664 635 1800
Hospital mi Doctor
Av Salvador Novo 1060
+52 664 682 8880
Hospital México
Av de la Amistad
+52 664 683 6363
Top International Hospitals in Mexico City
Hospital Shriners para Niños
Ave del Iman No. 257, Coyoacan
+52 55 5424 7850
Hospital Trinidad
Calle Manzanillo No. 94, Cuauhtemoc
+52 55 1085 2760
Hospital General de México
Dr. Balmis 148, Cuauhtémoc
+52 55 2789 2000
Read more in this series about International Hospitals and healthcare options in popular Expat countries: Hospitals in Australia, Hospitals in Brazil, Hospitals in Canada, Hospitals in France, Hospitals in Germany, Hospitals in Israel, Hospitals in Italy, Hospitals in Philippines, Hospitals in UK.
Related: