Hospitals in Hungary for Expatriates and Visitors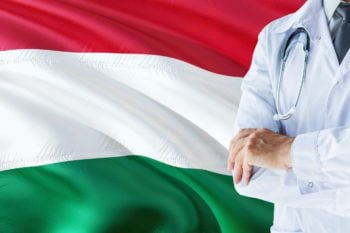 Planning a trip to Hungary? Whether you're considering travel or are interested in making the country a more permanent home, an important consideration is access to quality healthcare. And that often means accessing the country's hospitals. Here is a guide to finding hospitals in Hungary.
How Many Hospitals Are in Hungary?
As of 2017, there were 165 hospitals in Hungary. This was the lowest number since 2000. However, the number of hospitals during that time period remained stable, with a high of 182 hospitals in 2005-2006.
What Kind of Hospitals Does Hungary Have?
Hungary offers its citizens universal healthcare funded by the tax system. This is paid for through a fund called the Health Insurance Fund (HIF). 100% of the population is covered by this insurance. For children, students, pensioners, parents of babies, people with disabilities, the poor, and members of the clergy, this healthcare is entirely free. The rest of the country has to pay into the HIF. The healthcare in Hungary is generally up to the standards of Western Europe, though on the lower end. It is also fast improving. There has been a significant increase in life expectancy. In the two decades between 1993 and 2013, the country saw nearly a 7.5-year increase in the life expectancy of men and nearly 5 years for women.
List of Hospitals for Expats and Travelers to Hungary
Hospitals in Budapest
Nearly all of Hungary's private hospitals are located in Budapest. Here is a list of the best hospitals to meet the needs of travelers and expats.
Hungarian Hospitals Outside of Budapest
Hungary's first private hospital was in fact outside of Budapest, in Telki. Sadly that hospital closed in 2013 due to bankruptcy. Currently, there is a training internal medicine hospital in Debrecen of some quality.
In Case of Dental Emergencies
There is no shortage of Budapest clinics offering quality dental work at an affordable price. Here is one recommended. The Eiffel Branch of Medicover, listed above in Budapest hospitals, offers good dental services as well.
Best Health Insurance Plan for Expats in Hungary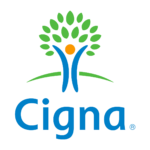 The flexibility to tailor a plan to suit your individual needs
Access to Cigna Global's trusted network of hospitals and doctors
The convenience and confidence of 24/7/365 customer service
Plan Details
|
View Brochure
Best Health Insurance Plan for US Citizens Living in Hungary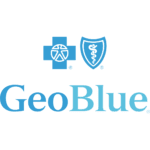 Premium Benefits, Coverage and Service
Define your deductible and prescription benefits
For Foreigners in the US or US citizens abroad
Plan Details
|
View Brochure
Are Hospitals in Hungary Good?
Although Hungary's healthcare system is on par with the rest of Western Europe, the hospitals are plagued by many of the problems common to a socialized healthcare system. These include long wait times and facilities that may not be up to the standards of many Western visitors. This will be especially noticeable to those accustomed to a private healthcare system. It is also worth noting that the pay for doctors is the lowest of all OECD countries. This affects the quality of care. It also leads to many Hungarian doctors choosing to work in the private system instead of the public.
Medical Tourism in Hungary
Hungary has a quality public healthcare system and an even stronger private one. Because of that, Hungary has become one of the most popular European spots for medical tourism. This phenomenon began in the 1980s when Austrians and Germans began taking advantage of affordable but high-quality dental care. Dental care remains a core component of Hungary's medical tourism industry. But with medical treatments 40-70% of what they are in the UK and Scandinavia, medical care has also attracted many visitors. Finally, plastic surgery provides an important part of the medical tourism industry. Facilities that cater to plastic surgery are sometimes combined with spa facilities.
What You Need to Know About Hospitals in Hungary as an Expat or Visitor
Bring Cash
In a strange hold-over from the communist era, when cash 'gratitude payments' were expected for better services, making a cash payment upfront gives the client access to better services and upgrades. This is an especially important tip to remember if you're traveling outside of Budapest and may need to take advantage of Hungary's public hospital system. Even at private hospitals, an upfront payment in cash is often required. Hospitals don't generally bill insurance. Instead, you'll be expected to pay and then be reimbursed.
Some Expats Use Both the Public and Private Hospital Systems
Once a person has established residency in Hungary, they are entitled to receive the card offering them access to Hungarian's public healthcare system. For new residents, this will not be free. Rather, they are required to pay into the HIF but is unlikely to cost more than $100 per month. People will combine this with private insurance, allowing them to save money on regular appointments and minor procedures, but insuring that if anything more serious happens, they are prepared.
Private Hospitals (and Private Insurance) Offer Services Necessary to Foreigners
In addition to offering shorter wait times, private hospitals are where you are most likely to find doctors, nurses, and aides who speak English. It is in the private healthcare industry where the innovation, state-of-the-art equipment, and medical prowess is that is driving the medical tourism industry. Public hospitals in Hungary have a constant shortage of nurses, increasing the level of inefficiency and redundancies in the public healthcare system.
Emergency Numbers in Hungary:
In case the worst happens here are the national numbers you'll need for an emergency, including a 24-hour hotline for English speakers:
Ambulance: 104
Police: 107
Fire Department: 105
English-Speaker Hotline: 112
Find more International Hospitals and healthcare options in popular Expat countries: Hospitals in Germany, Hospitals in Brazil, Hospitals in Ireland, Hospitals in France, Hospitals in China, Hospitals in Italy, Hospitals in Mexico, Hospitals in the Philippines, Hospitals in Malaysia.
Related: