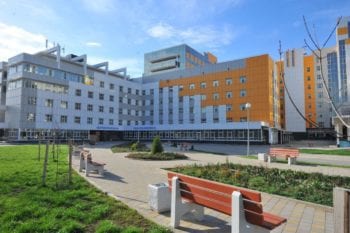 Hospitals in Russia for Visitors and Expats
Considering making a move to Russia? Whether you're interested in a long stay or one of short duration, it's important to consider access to healthcare. Most often that means being able to access the hospitals in Russia. Here's a guide for what you need to know as an expat to navigate Russia's hospital system.
List of Hospitals in Russia for Expatriates and Travelers
Best Hospitals in Moscow
Adventist Health Center (Adventistsky Tsentr Zdorov'ya)
Prospect 60
Letiya Oktyabrya 21-A
Moscow 117036
Russia
Tel : + 7 95 126 7906
Fax: + 7 95 126 8767
American Hospital of Moscow
26/6 pr. Mira
(1, Grokholsky Pereulok)
Moscow 129090
Russia
Tel: + 7 95 933 7700
Fax: + 7 95 933 7701
European Dental Center
Moscow, Bolshaya Ochakovskaya street, 5
Tel: +7 (499) 283-99-60
European Medical Center
Spiridonevsky Per. 5
Moscow 103104
Russia
Tel: + 7 95 933 6655
Fax: + 7 95 933 6650
Medincentre
4-th Dobrininsky Lane
House 4
Moscow 117049
Russia
Tel: + 7 95 236 3116/237 3964
Fax: + 7 95 237 8475
ZAO International Medical Clinic
Polyclinic No. 1 10th Floor
31 Grokholsky Pereulok
Moscow 129010
Russia
Tel: + 7 95 937 5760
Fax: + 7 95 280 8677
Hospitals in St. Petersburg
American Medical Clinic
78 Moika Embankment
St. Petersburg 190000
Russia
Tel: + 7 812 140 2090
Fax: + 7 812 310 4664
Andros Clinic
36A Lenin Street, 1st floor
St. Petersburg 197136
Russia
Tel: + 7 812 235 1487
Fax: + 7 812 235 6988
Euromed Clinic
Suvorovskiy prospekt 60
St. Petersburg 193124
Russia
Tel: + 7 812 327 0301
Fax: + 7 812 274 9320
Hospital #122
4 Prospekt Kultury
St. Petersburg 194291 Russia
Tel: + 7 812 558 0508
Fax: + 7 812 559 8993
Nevamed
14 Ismailovsky Prospekt
St. Petersburg 198058
Russia
Tel: + 7 812 110 1882
Fax: + 7 812 110 1092
The International Clinic Griffin House
19/21 Dostoevskogo Street
St. Petersburg 121014
Russia
Tel: + 7 812 320 3870
Fax: + 7 812 320 3871
Hospitals in Other Parts of Russia
Canadian Medical Centre
Suite 402 Venetzia Hotel
Nizhnevartovsk 626440 Tyumen Region
Russia
Tel: + 7 3466 65 39 86
International SOS Clinic Yuuzhno
Militseyskaya Ulitsa, 7/1
Yuzhno-Sakhalinsk, Sakhalin Oblast
693001Sakhalin
Russia
Tel: + 7 8 4242 727 550
Fax: + 7 8 4242 473 650
The Russian Healthcare System: A Quick Overview
Russia offers treatment options at different levels of government and region. Here's a breakdown of how you can access medical treatment in Russia:
At the municipal level are Health Posts that offer basic out-patient care for non-emergency situations, for example, vaccinations and routine check-ups.
Also generally at the municipal level are Health Centers that are specialized for maternity care and also offer routine surgery.
At the regional level are Urban Polyclinics which offer a wider array of services including follow-up care for complex conditions. Some of the larger polyclinics will have in-house specialists, for example, oncologists and cardiologists.
Almost exclusively in large cities are Specialized Medical Hospitals which offer the full range of medical services and are also open 24 hours.
This last point about the 24-hour opening is quite important, as many healthcare facilities in Russia operate during normal business hours or are closed at night. Needing immediate medical care 'off-hours' can prove challenging or expensive. Many private facilities also observe closing hours or charge high premiums for after-hour care.
Read: Understanding Russia's Healthcare System
Is Healthcare in Russia Free?
Like so many countries, Russia's healthcare system is based around insurance. And like many European countries, Russia offers its citizens what is meant to be universal healthcare. But in order to gain access to free public healthcare, Russian residents are required to pay in through their employment. The Russian Federation has guaranteed all of its citizens' free healthcare since ratifying its Constitution in 1996. But in actuality, many people in the population are not covered. In some rural areas, the majority of people have no coverage or access to quality healthcare.
Russia's Hospital System
How Is Russia's Public Hospital and Healthcare System?
Just as there are areas of the country where the population does not have access to quality healthcare, so is it within the public sector. And overall Western visitors are likely to find the Russian healthcare system, especially the public one, not up to standards. Challenges faced within the public hospital system, particularly for foreigners, include food shortages, a lack of English speakers, extremely long wait times, underfunding, basic equipment and facilities, or even a lack of equipment altogether. So if the question is, 'Are hospitals in Russia good?' for the average Western expat, if they are discussing the public hospital system, the answer is most likely going to be no.
Russia's Private Hospitals
The popular choice for expats and visitors to Russia are private hospitals. These often offer English-speaking doctors and staff. The medical treatment available at some of Russia's private hospitals is very much up to international standards. These hospitals can often be quite expensive. Treatment in Russia's private hospitals can be costly by the standards of Western medicine. That is why it is so important to have the right insurance that will offer you coverage. Another important point about the private hospital system is that clinics and hospitals are the only options within the private system. There are not private surgeries or practices that offer complex procedures. Rather, doctors, even though is a private system, must operate within an accredited hospital or clinic.
Before traveling to Russia, it is vital to have quality health insurance.
Best Health Insurance Plan for Expats in Russia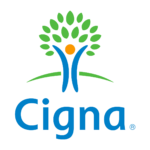 The flexibility to tailor a plan to suit your individual needs
Access to Cigna Global's trusted network of hospitals and doctors
The convenience and confidence of 24/7/365 customer service
Plan Details
|
View Brochure
Best Health Insurance Plan for US Citizens Living in Russia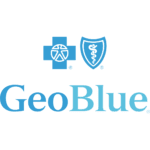 Premium Benefits, Coverage and Service
Define your deductible and prescription benefits
For Foreigners in the US or US citizens abroad
Plan Details
|
View Brochure
Read: Expat Health Insurance
What You Need to Know About Accessing Russia's Hospital System as an Expat
Once again, access is based on whether this is the public or private system. Those using the public hospital system will either have to show proof of coverage through employment or pay upfront. For those with state-sponsored insurance, there will be no costs. However, it is necessary to show proof of insurance from the start to avoid admitting fees. Public hospitals will treat emergency situations but then bill afterward, as well as for any follow-up treatment, both in-patient or outpatient. For this and all non-emergency services, payment is always expected upfront.
Those accessing the private hospital system should expect to pay upfront. Even with private insurance, many private facilities expect to be paid upfront. In order to avoid this, it is vital to choose both private insurance as well as a hospital that already has an arrangement with the insurance company to bill directly.
How Many Hospitals Are in Russia?
Russia is a country with many hospitals. In just Moscow, there are well over 100 hundred hospitals. As of 2018, there were 5.3 thousand hospitals in Russia. The numbers from 2010 until 2018 show a marked decrease during that timeframe. There was a total net loss of 1,000 hospitals in less than a decade.
Find more International Hospitals and healthcare options in popular Expat countries: Hospitals in Portugal, Hospitals in Malaysia, Hospitals in Turkey, Hospitals in Germany, Hospitals in Brazil, Hospitals in Kenya, Hospitals in Cuba, Hospitals in China, Hospitals in Italy, Hospitals in Spain, Hospitals in New Zealand.
Related: