Hospitals in Portugal for Foreigners and Expats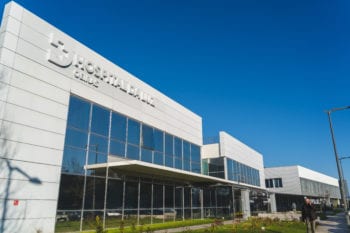 Whether you're just visiting or have made Portugal a more permanent home, it's important to know where you can get quality healthcare should the need arise. To help you choose the right hospital, here's a guide to what you'll need to know about the hospital system as well as a list of hospitals in Portugal that are recommended for international visitors and expats.
Does Portugal Have Good Hospitals?
There are approximately 200 hospitals in Portugal, and they are ranked well by both international and European standards.
What Are the Best Hospitals in Portugal?
While many of Portugal's hospitals stand up favorably when compared to others around the globe, the very top-ranked ones are especially impressive. The top two highest-ranked Portuguese hospitals are in the top 500 hospitals globally, and the top four are in the top 2000. The highest-ranked hospital in Portugal comes in at 189th in the world, with the next three highest-ranked hospitals following in order:
Centro Hospitalar Universitário de Lisboa Central
Rua José António Serrano
1150-199 Lisbon, Portugal
Tel: +351 21 884 1000
Centro Hospitalar Universitário do Porto
Largo Professor Abel Salazar
4099-001 Porto, Portugal
Tel: + 351 22 207 7500
IPOLisboa
Rua Professor Lima Basto
1099-023 Lisbon, Portugal
Tel: + 351 21 722 9800
Clínica do Bonfim
Av. Fernão Magalhães, 442
4349-008 Porto, Portugal
Tel: + 351 22 510 3411
How Can Expats and Visitors Access Hospitals in Portugal?
As someone who is considering spending time in Portugal, you are likely wondering how you will be able to gain access to hospitals and healthcare should the need arrive. Not to mention you will want to know how much it will cost to receive both emergency and non-emergency healthcare services. In order to answer those questions, it is necessary to have an understanding of how Portugal's healthcare system works.
Related: International Health Insurance Plans
Public and Private Hospitals in Portugal
Portugal has nationalized healthcare that guarantees its residents the right to free healthcare. This system is overseen by the SNS, the country's National Health Service. It is for the most part entirely free, although there are some modest fees charged for services to filter out unnecessary use. The services are administered through clinics and hospitals, many of which are grouped into large health centers overseen by a single body. Another thing to keep in mind is that though the SNS is meant to be a national healthcare system, it actually only fully applies to continental Portugal. Those in the autonomous regions, Azores and Madeira, have their own regional system of healthcare for residents.
In addition to the SNS and the regional versions, there is a healthcare subsystem that serves specific professions. Those receiving benefits through this system may have access to public or private services, depending on their specific plan. Finally, there is private insurance, which people may choose to purchase.
This, in turn, leads to a hospital system with three kinds of hospitals: public ones overseen by the SNS, social hospitals which are primarily sub-contracted to the SNS and private hospitals. Private hospitals, similar to the public ones, are overseen by centralized organizations, the difference being that they are private corporations, not government-run ones. There are several groups that run large healthcare systems that have clinics, healthcare centers and hospital locations that span the country. As the private hospitals primarily serve those who are part of the country's healthcare subsystem as well as those with private insurance, many expats and visitors will find private hospitals better fit their needs and insurance coverage.
Are Private Hospitals Good for Visitors to Portugal?
Like many other European countries, Portugal's SNS has faced many of the same problems that recently have plagued other national healthcare systems, such as long wait times to schedule appointments and inadequate resources and facilities, especially away from major cities. This problem is compounded by the fact that Portugal spends less per citizen on healthcare than most of its other European counterparts. So though the Portuguese healthcare system remains competitive, it is especially plagued by those problems common to national healthcare systems.
The good news, however, is that in response to the growing tourism industry in Portugal, the private healthcare system has greatly improved what it has to offer throughout the country. This means that there are a great deal of English speaking healthcare providers as well as access to private healthcare services that extend far beyond just the major cities. It is a good idea to note that a lot of this growth of the private industry is especially concentrated around those areas that most see tourism or a thriving expat community, such as Algarve.
How Much Does it Cost to Visit a Hospital in Portugal?
Visitors to Portugal who are European and have a European Health Insurance Card can access the SNS services in the same manner as Portuguese citizens, which means many healthcare services are free or for a nominal cost. For those who do not have access to the SNS, or prefer to take advantage of the private system, the cost to see a general practitioner (GP) for a consultation can be very low, as little as two euros, while the cost of tests will be much higher, in the 80-200 euro range for individual blood tests and x-rays.
Out-of-pocket costs to schedule a single appointment with a specialist are relatively reasonable at 80-200 euros for those who unexpectedly need medical care without insurance. But it is definitely a good idea to plan ahead and purchase international insurance that will be accepted by major private healthcare providers in Portugal, for those who plan any sort of extended stay in the country. Another aspect to keep in mind when choosing international insurance is medication coverage. The cost of medication can be quite high in Portugal.
Best Health Insurance Plan for Expats in Portugal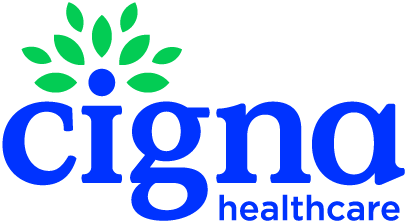 The flexibility to tailor a plan to suit your individual needs
Access to Cigna Global's trusted network of hospitals and doctors
The convenience and confidence of 24/7/365 customer service
Plan Details
|
View Brochure
Best Health Insurance Plan for US Citizens Living in Portugal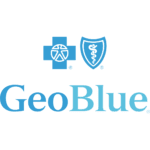 Premium Benefits, Coverage and Service
Define your deductible and prescription benefits
For Foreigners in the US or US citizens abroad
Plan Details
|
View Brochure
Recommended Hospitals for Expats in Portugal
Hospital da Luz Torres de Lisboa (formerly British Hospital)
Rua Tomás da Fonseca, Buildings B, D, E and F
1600-209 Lisbon, Portugal
Tel: + 351 217 104 600
CMIL - Clínica Médica Internacional de Lisboa
Av. Sidónio Pais, 14, r/c Esq.
1050-214 Lisbon, Portugal
Tel: + 351 213 513 310
CUF Cascais Hospital
R. Fernão Lopes 60
2750-663 Cobre, Cascais, Portugal
Tel: +351 211 141 400
Hospital Cruz Vermelha
R. Duarte Galvão 54
1549-008 Lisboa, Portugal
Tel: + 351 217 714 000
Email: callcenter@hcvp.com.pt
Centro Hospitalar Lisboa Norte, EPE
Av. Professor Egas Moniz
1649-035 Lisbon, Portugal
Tel: + 35 21 780 5000
Email: contactcenter@chln.min-saude.pt
Hospital Particular do Algarve | Alvor 
Sitio Cruz da Bota Lote 27, Estrada de Alvor, Alvor
8500-322 Portimão, Portugal
Tel: + 351 282 420 400
Hospital São Gonçalo de Lagos
Av. Dom Sebastião 129
8600-502 Lagos, Portugal
Tel: + 351 282 420 400
Luzdoc - Serviço Médico Internacional
Rua 25 de Abril 12, Luz
8600-174 Lagos, Portugal
Tel: +351 282 780 700
Email: info@luzdoc.com
For non-EU expats looking to visit or settle in Portugal, it's important to have private insurance.
Read more about International Hospitals and healthcare options in popular expat countries: Hospitals in Ireland, Hospitals in Brazil, Hospitals in Canada, Hospitals in Thailand, Hospitals in Spain, Hospitals in Israel, Hospitals in Italy, Best Hospitals in China, Hospitals in Philippines.
Related: