International Hospitals in Sweden for Visitors and Expats
A major concern while living abroad is having excellent access to healthcare. This means familiarizing yourself with the country's hospital system. If you've made Sweden your new home, be it long-term or for a shorter time period, you can rest assured that there is excellent healthcare in the country. Here's what you need to know about the hospitals in Sweden.
How Many Hospitals Are in Sweden?
Sweden has 100 hospitals in the country. The vast majority of Sweden's hospitals are public (85), while there are only 15 private hospitals in the country. In comparison to many other countries, private healthcare and hospitals are much rarer within Sweden. While it is common in some countries for psychiatric care facilities and homes for the elderly to be privatized, in Sweden, these are most often public. Additionally, those private facilities that do exist are overseen by the city councils.
List of Hospitals in Sweden
Hospitals in Stockholm
Hospitals in Malmo
Citykliniken Malmo Malmborgsgatan
4 Malmo 211 38 Sweden
Tel: + 46 40 350 200
University Hospital
MAS Malmo S-20502 Sweden
Tel: + 46 40 331 000
Fax: + 46 40 336 226
Hospitals in Other Parts of Sweden
Sweden has excellent healthcare throughout the entire country. You are not limited to the major cities in finding top quality hospitals.
Best Health Insurance Plan for Expats in Sweden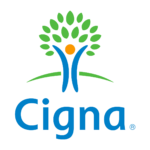 The flexibility to tailor a plan to suit your individual needs
Access to Cigna Global's trusted network of hospitals and doctors
The convenience and confidence of 24/7/365 customer service
Plan Details
|
View Brochure
Best Health Insurance Plan for US Citizens Living in Sweden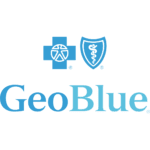 Premium Benefits, Coverage and Service
Define your deductible and prescription benefits
For Foreigners in the US or US citizens abroad
Plan Details
|
View Brochure
Find more International Hospitals and healthcare options in popular Expat countries: Hospitals in Portugal, Hospitals in France, Hospitals in Germany, Hospitals in Brazil, Hospitals in Israel, Hospitals in Italy, Hospitals in Kenya, Hospitals in the UK, Hospitals in Canada.
Is Healthcare in Sweden Good?
Sweden has excellent healthcare, some of the best in the entire world. The country of 10 million benefits from spending 11% of its GDP on healthcare and medical services. This is similar to many other European countries. Sweden's infant mortality is just 2.6 to 1,000 births and the average life expectancy is 80 for men and 84 for women. As Sweden does have an aging population, with over a fifth of the population over age 65, many innovations will have to be introduced into the healthcare system specifically geared towards this group.
Is Medical Care Free in Sweden?
Because the government allocated funds for healthcare, all Swedish citizens have access to high quality and affordable healthcare. For the most part, the entire healthcare system is government-run, and though it is universal, it is actually completely decentralized. Most of the funds that pay for healthcare are collected through taxes at the county and municipality levels. This means that all of these government organizations share responsibility for the overall healthcare system.
It also means that there is no public health insurance system. Both Swedish citizens are residents alike qualify for access to this excellent public healthcare system. For travelers staying a shorter period of time, it is possible to receive care at public facilities, but it may be necessary to show proof of valid insurance.
Are There Private Hospitals in Sweden?
There are some private hospitals in Sweden, despite there having been a ban on the overall privatization of the healthcare industry. The ban was put into place in 2004 specifically to provide equal access to healthcare for everyone and prevent people from 'buying their way past' hospital waiting lists. This was also in response to the privatization of some state hospitals. There does continue to be private hospitals in the country, the largest of which is St. Göran's Hospital in Stockholm with 300 beds and 1500 staff. Despite 15% of the hospitals being private, only 8% of the state funds went to paying for healthcare there as of 2002.
Related: