Listing of Hospitals in Ireland
Ireland has world-class healthcare, offering excellent options for expatriates in need of medical services. However, for most foreigners in need of medical care, the question is how to access it and how to access quality hospitals. Currently, there are 86 hospitals in Ireland which is down from 184 hospitals in 2000. This decline has led to some worries about access to emergency services in rural parts of Ireland. There are three different kinds of hospitals: Health Services Executive (HSE) funded, voluntary or State funded, and privately funded. That said, these can be broadly broken into two categories: public and private.
Top 5 Hospitals in Dublin
Private Hospitals in the Republic of Ireland
Aut Even Hospital
Freshford Road, Talbotsinch
Kilkenny, R95 D370, Ireland
+353 56 777 5275
Beacon Hospital
Beacon Court, Bracken Road, Sandyford Industrial Estate
Dublin 18, Ireland
+353 1 293 6600
Blackrock Clinic
Rock Road Blackrock
Co. Dublin Ireland
Tel: + 353 1 283 2222
Bon Secours Private Hospital Glasnevin, Dublin
Glasnevin Hill, Northside
Dublin 9, D09 YN97, Ireland
Tel: + 353 1 837 5111
Bon Secours Private Hospital, Galway
Renmore Road, Renmore
Galway, H91 KC7H, Ireland
+353 91 381 900
Cappagh Orthopaedic Hospital
Cappagh Rd, Northside
Dublin 11, D11 EV29, Ireland
Tel: + 353 1 814 0400
UPMC Kildaire (formerly Clane General Hospital)
Prosperous Rd, Hoganswood East, Clane
Co. Kildare, W91 W535, Ireland
+353 45 982 300
The Galway Clinic
Doughiska
Co. Galway, H91 HHT0, Ireland
+353 91 785 000
Mater Private Hospital, Dublin
Eccles Street
Dublin 7, Ireland
+ 353 1 838 4444
Mater Private Hospital, Cork
City Gate, Mahon
Cork, Ireland
+353 21 601 3200
Kingsbridge Private Hospital
Ray Macsharry Road, Abbeyquarter North
Gardenhill, Sligo, Co. Sligo, Ireland
+353 71 916 2649
St. Vincent's Hospital, Fairview
Convent Ave, Fairview, Drumcondra
Dublin 3, Ireland
+353 1 884 2400
University or Teaching Hospitals in Ireland
How Do Ireland's Private Hospitals Differ from Public Hospitals?
Fortunately, Ireland has a robust public system that is run through the Health Services Executive or HSE. Access to public hospitals isn't free for everyone, but it does provide approximately 35% of the population with facilities that are fully covered by the tax-funded HSE. Although all of Ireland's full-time residents are eligible for HSE services, for the majority of the population, it is not free but subsidized. Patients are responsible for a portion of the cost, with an emergency room visit costing an average of €100 and a doctor's visit €50 through the HSE. There are two types of public hospitals: those funded entirely through the government, and those that operate publicly but are run through a non-government or private organization, such as through religious affiliation. Public hospitals are only available to those who qualify for HSE, so that rules out many foreigners. However, some international citizens will qualify for HSE and access to public hospitals.
For those who are on private insurance, private hospitals are what is available. Expats who are going that route will find they are in the company of many Irish citizens who have also opted to go the private route. Despite being eligible for subsidized healthcare services, 40% of the Irish population chooses private healthcare instead of making use of the HSE. One of the main factors in this decision is that the public system is heavily burdened and can often have long wait times to see doctors and schedule procedures and surgeries. Those choosing private hospitals can expect more choice in selecting specific doctors.  As well, there will be additional amenities in care such as fewer patients to a room.
Access to Private Hospitals as a Visitor to Ireland
While expatriates coming from Switzerland or the EU immediately have access to the public hospitals, others require what is called "habitual residence status" to qualify. Some visas specifically require the expat to show proof of private insurance. This is particularly true of non-EU residents who are hoping to retire to Ireland and those who want to enter on a 'Stamp 0' Visa. Combined with the fact that private insurance is a popular choice even among those who qualify, it is the most common choice for expats looking to relocate to Ireland. Therefore, it's important to make sure that the international insurance you choose works with Ireland's private healthcare system.
Best Health Insurance Plan for Expats in Ireland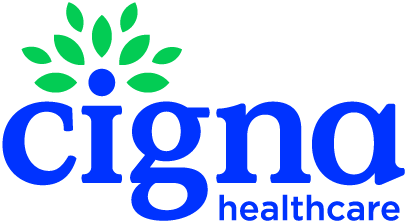 The flexibility to tailor a plan to suit your individual needs
Access to Cigna Global's trusted network of hospitals and doctors
The convenience and confidence of 24/7/365 customer service
Plan Details
|
View Brochure
Best Health Insurance Plan for US Citizens Living in Ireland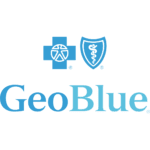 Premium Benefits, Coverage and Service
Define your deductible and prescription benefits
For Foreigners in the US or US citizens abroad
Plan Details
|
View Brochure
Related:
Find more International Hospital and healthcare options in popular Expat countries: Hospitals in Germany, Best Hospitals in the UK for Expats, International Hospitals in Italy, Hospitals in the Philippines, Best Hospitals in China for Foreigners