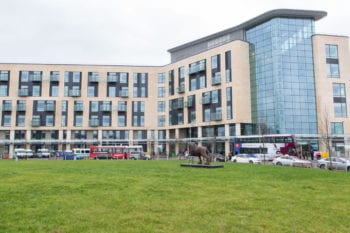 Best UK Hospitals for Internationals in, or Visitors to, the United Kingdom
The UK's National Health Service (NHS) is acknowledged as one of the world's leading health systems. All non-citizens in Britain are eligible for free emergency treatment at NHS UK hospitals, but some you will probably be responsible for some costs, determined by where your home country is. The UK has negotiated reciprocal health care arrangements among a variety of foreign nations, including New Zealand, Australia, and members of the EU, meaning their citizens are exempt from healthcare payments.
Although emergency hospital treatment is free for all in the UK, expats must enroll for an NHS number in order to make routine appointments with a general practitioner. GPs may refer patients and will be the primary point of contact for most.
Expats should make it their priority to enroll for an NHS number immediately upon arriving in the UK. To enroll, an appointment must first be made, they'll then be subject to an interview and need to complete some paperwork. They'll subsequently be assigned an NHS number that will arrive in the mail within a few weeks.
Private Hospitals in the UK
Private hospitals in the UK can be found almost everywhere. But a number of Great Britain's best are located in Central London. Private hospitals in Britain tend to specialize in a specific type of care. Most people avoid going to them unless they have international health insurance as the price of treatment at private hospitals in the UK is quite high. That's the reason why many attempts to use the NHS.
Read more about the Best Medical Insurance Plans for Expatriates in the UK and UK Travel Insurance for Visitors to the United Kingdom.
Best Hospitals in the UK
Healthcare in the UK is top-notch and universally highly regarded. The following are the best hospitals in the UK, recognized for their high-quality care to patients, shortness of time patients stay, and the rate of emergency readmissions.
The Wellington Hospital
The South Building, Wellington Place, St John's Wood, London, NW8 9LE, UK +44 020 8231 6132
King Edward VIIs Hospital
King Edward VII's Hospital, Sister Agnes Beaumont Street, London, W1G 6AA, UK
+44 020 7467 3221
Queen Elizabeth Hospital
Mindelsohn Way, Edgbaston, Birmingham, B15 2GW, UK
+44 0121 371 2000
St John & St Elizabeth Hospital
60 Grove End Road, St. John's Wood, London, NW8 9NH, UK
+44 020 7806 4000
Cromwell Hospital
164-178 Cromwell Road, London, SW5 0TU, UK
+44 020 7460 5700
Best Health Insurance for Expats in the UK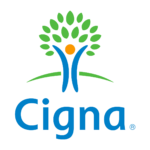 The flexibility to tailor a plan to suit your individual needs
Access to Cigna Global's trusted network of hospitals and doctors
The convenience and confidence of 24/7/365 customer service
Plan Details
|
View Brochure
Best Health Insurance for US Citizens Living in the UK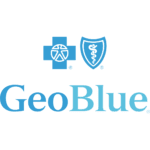 Premium Benefits, Coverage and Service
Define your deductible and prescription benefits
For Foreigners in the US or US citizens abroad
Plan Details
|
View Brochure
Recommended Hospitals in London UK
There are many public and private hospitals in London but not all have an emergency room. Any hospital with an emergency room will accept you without an NHS number. More info on hospitals in London with links to their respective websites can be found at the NHS Choices website.
Beckenham Hospital
379-397 Croydon Rd, Beckenham BR3 3QL, UK
+44 1689 863000
The Lister Hospital
Chelsea Bridge Rd, London SW1W 8RH, UK
+44 20 7730 7733
London Bridge Hospital
27 Tooley St, London SE1 2PR, UK
+44 20 7407 3100
London Welbeck Hospital
27 Welbeck St, London W1G 8EN, UK
+44 20 7224 2242
North Middlesex Hospital
Sterling Way, London N18 1QX, UK
+44 20 8887 2000
Portland Hospital
205-209 Great Portland St, London W1W 5AH, UK
+44 20 7580 4400
Priory Hospital
Priory Lane, Roehampton, London SW15 5JJ, UK
+44 20 8876 8261
Royal Hospital for Neuro-disability
West Hill, London SW15 3SW, UK
+44 20 8780 4500
St. Anthony's Hospital, London
801 London Road, North Cheam, Sutton, Surrey SM3 9DW, UK
+44 20 8337 6691
St Luke's Hospital for the Clergy
14 Fitzroy St, London W1T 6AH, UK
+44 20 7388 4954
St Pancras Hospital
4 St Pancras Way, London NW1 0PE, UK
+44 20 3317 3500
The Princess Grace Hospital
42-52 Nottingham Pl, London W1U 5NY, UK
+44 20 7486 1234
Weymouth Street Hospital
42-46 Weymouth St, London W1G 6NP, UK
+44 20 7935 1200
Read more in this series about International Hospitals and healthcare options in popular Expat countries: Hospitals in Australia, Hospitals in Brazil, Hospitals in Canada, Hospitals in France, Hospitals in Germany, Hospitals in Israel, Hospitals in Italy, Hospitals in Mexico, Hospitals in Philippines.
Related: