Safety Tips, Travel Insurance, and Advice for the UK Visitors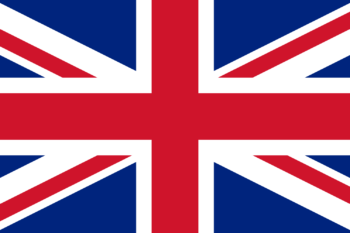 From the mysterious magic of Stonehenge to the sparkle of the crown jewels, the United Kingdom offers something for everyone. Totaling less than 100,000 square miles, and with London, just a three-hour train ride from Paris, the UK offers a wide variety of cultures, experiences, and even languages within its borders which encompasses Wales, Scotland, Northern Ireland, and England. Be assured, for travelers and those looking to make the UK their new home, speaking English will certainly suffice.
There are several other health and safety considerations that all visitors to the UK should keep in mind. Unless your travel is confined strictly to the summer months, plan on encountering low temperatures, and even if you are traveling in the summer, you shouldn't count on it being warm and sunny. In Edinburgh, the average daily July temperature doesn't break 15°C (60°F), and at night the July average drops to 11°C (52°F), hardly tank tops and shorts weather.
However short your visit is, you should count on having rain and damp weather. Having good rain gear in your luggage is an important part of making sure you have the most enjoyable stay. Of course, we suggest tourists also have a good UK travel insurance plan prior to departure. What else should you know to make sure that your stay in the UK is healthy and safe so you can fully enjoy your time there? Let's take a closer look.
Important Safety Tips for Visitors to the UK
The United Kingdom has a reputation as a safe place for travelers. However, usual precautions should be taken, especially when traveling and living in large cities, where thefts, muggings, and sexual assault do occur. It's a good idea not to carry too much cash or valuables as you move about, and to keep secure copies of important documents such as passports and credit cards. When going out for an evening, do not leave drinks unattended.
Unfortunately, terrorism remains a threat in the United Kingdom, the Canadian government advises a "high degree of caution," and the UK has placed their current threat level at severe. You can check the latest UK threat level here, and U.S. Citizens can enroll in the STEP program to receive the latest warnings and updates from the State Department. General advice for staying safe in the face of this danger includes monitoring local news, familiarizing yourself with the area, keeping the contact information for your embassy, and for those who are visiting on a longer stay, register with your embassy.
Best Travel Insurance for Visitors to the United Kingdom
For tourists and visitors to the UK who are looking for travel health insurance including coverage for Coronavirus (Covid-19), consider the Atlas Travel Medical Plan, offering high-quality coverage at an affordable price, or the Liaison Plus plan.
For US citizens traveling to the UK, we would recommend the GeoBlue Voyager plan while visiting the United Kingdom.
Embassy Phone Numbers in the UK
United States: +44 20 7499 9000
Canada: +44 20 7004 6000
Australia: +44 20 7379 4334
New Zealand: +44 20 7930 8422
All embassies are located in London, but larger cities such as Belfast and Edinburgh are likely to host a consulate which can be a valuable resource if you are located closer to one of these cities.
Emergency Assistance Numbers in the UK
There are two emergency numbers in the UK that will connect you with all emergency services, including ambulance, fire, and police. Both 999 and the more universal European 112 will work, and function similarly to how 911 operates in the United States.
Another useful number to have is 0845 4647 or 111 which is a non-emergency number that will connect you to the National Health Services where a trained professional can help you assess your symptoms to help you decide where to seek help best.
For those staying in a residence, either as a long-term or short-term rental, it's a good idea to have the gas emergency number: 0800 111 999.
United Kingdom: Healthcare System and Types of Insurance
The United Kingdom provides healthcare to all citizens and permanent residents through the publicly funded National Health System (NHS). For those who do not meet the requirements to qualify for NHS coverage, it will be necessary to acquire private insurance. This is available both within the UK as well as to be purchased through services specifically designed for travelers and expats. While healthcare in the UK regularly receives high marks in the area of quality, the NHS has been criticized for accessibility and speed with which services are provided, causing some who have access to NHS to opt to buy additional private insurance to ensure that their health care needs are fully met. As you look through your health care options, this should be an important consideration for you. The NHS is so large that even private insurance services are often provided within the framework of the public system. It's important that the insurance options that you choose will provide adequate coverage that will meet your healthcare needs with the speed and efficiency with which you feel comfortable.
Also Read:
The United Kingdom is currently leaving the European Union. As a result, for those who are not UK residents, but are EU residents, it's important to call your current insurance provider and find out about any changes to the benefits that you would receive while traveling and living in the UK. As this is a shifting situation, it is best to get the most up-to-date information.
Vaccines, Medications and Diet Considerations for Visiting the UK
Food and clean water are readily available throughout the United Kingdom. Even those requiring a special diet, such as for diabetes or Celiac disease, can look forward to being able to find specialty foods available. Those who follow a vegan diet should expect to have a similar time as they do at home, in larger cities like London, finding markets and restaurants that cater to their diet will be much easier than in the rural areas. The UK food labeling does not require as extensive labeling as the United States, but any information must be accurate and is monitored by the government.
A wide variety of prescription medications are available. You should bring a large supply of any medications you use, along with a copy of prescriptions. If there is a medication that you think you may need during your stay in the UK, it's a good idea to make sure that it is available and what name it is sold under there.
You do not need any special vaccinations as a precaution to protect your health during your UK visit, however, to secure a Visa, you will need to be able to prove that all of your basic vaccinations are present and up-to-date, including polio and MMR.
Is Travel Insurance Mandatory for a UK Visa Application
Do US Citizens need a visa to visit the UK
Speaking of a visa, for visitors from the United States, and select other countries, a visa is not necessary for tourism for up to six months.
Visa Requirements for UK Tourists from other Countries
For longer stays, or to secure work for a UK employer, then you will need a visa. You will need a valid passport to enter the country. For visitors from EU countries and Switzerland, currently, the UK is working to keep travel visa-free, but as this is an evolving situation, it's best to check what the latest news is before you leave. Currently, both a passport and a National Identity Card can be used to gain entry. For travelers from other countries, check the Visa and Immigration page on Gov.uk.
Advice on Insurance Required for Visas:
With this information, you'll be well-prepared to take full advantage of your time in the United Kingdom. Ensuring you'll have a healthy and safe stay means you'll be able to make the most of your time there, for work or pleasure or both.
Health Insurance Plans for Travel to the UK:
Short Term / Trip Insurance |  Free Quote / Apply
Travel Medical (5 Days to 12 Months) |  Free Quote / Apply
Global Medical Insurance (Long Term / Global Plans)  |  Free Quote / Apply
Also Read: