Life Insurance Plans for Expats Living Overseas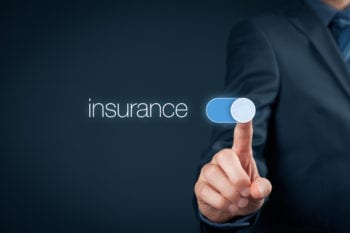 You may have purchased life insurance in your home country, but in most cases, it won't pay out if you pass away while living abroad. That's why you should consider international life insurance.
An international life insurance policy is a contract between you, the policyholder, and an insurance company. On your end, you pay regular premiums to the insurance company. In exchange, the insurance company pays a financial benefit to the beneficiaries you've selected when you pass away.
To say that life insurance is an uncomfortable topic of conversation for some people is an understatement. Nobody wants to think about death! However, knowledge is power. The more you know how life insurance works and how it can benefit your loved ones, the more comfortable you'll feel about this serious topic.
How Life Insurance Works for International Citizens
There are two kinds of life insurance: Term Life Insurance and Permanent or Whole Life Insurance.
International Term Life Insurance
Term life insurance covers you for a fixed amount of time or a "term", usually starting at ten years. There are a number of benefits for term insurance. You are not locked into one coverage amount for your entire life. There are often times in life when you need a large amount of insurance, like when your children are young and your mortgage is large. Should you pass away, you'd want to have adequate coverage to support your growing family and cover all debts and costs of living. But later in life, when your house is paid off and your family is well on their way, you may need less coverage.
On the downside, once your term is over, your coverage is over too. For some people, the idea of paying a policy every month for ten years and getting nothing in return doesn't make financial sense (though, of course, it's a good thing as you are still alive!) Other people worry that, if their health changes, they'll be unable to renew their policy when their term expires.
Global Whole Life Insurance
For some people, permanent or whole life insurance is a better choice. In general, the premiums are much higher. However, you aren't limited by the term lengths. Once you've paid your premiums, your purchase is complete. Most permanent life insurance policies cover you until you are well into your older years. That said, it's important to note that some policies may include a clause where you receive fewer benefits when you're older or that there are specific exclusions, including suicide.
Which Kind of Life Insurance is Best if You Are Living Overseas?
Statistically, most people are better off financially purchasing term insurance policies. The premiums are economical and with each term, you can adjust the amount of coverage you have according to your needs. However, permanent insurance is a better choice for people who are worried that their health may change and they would no longer be eligible for coverage at a future date. For instance, people who have a strong family history of heart disease may fear that they will suffer the same fate and will be ineligible for coverage when they are older. Even though they may enjoy excellent health today, their peace of mind is well worth the price difference of permanent insurance.
Related: Global Health Insurance
How Are Global Life Insurance Premiums Calculated?
Regardless of the policy style you choose, your premiums will depend on how much coverage you want, your age, your health, and other factors like whether or not you're a smoker. In general, women pay less for life insurance than men based on statistical projections of their health and lifestyle. And while it's always more economical to purchase insurance when you're young, it's a bit of a myth that policy fees skyrocket once you turn forty. For most companies, there isn't a massive difference in policy costs between people who are 38 or 39 and those who are 40 or 41. There's no need to panic on the eve of a big birthday!
Insurance companies will usually insist that applicants fill out a medical history and, in some cases, you may need a brief medical exam. There is usually no cost for this exam, and it usually consists of a nurse visiting your home to take your blood pressure and a blood sample.
How Much Coverage Will You Need?
Outdated models of life insurance often throw around large, round numbers like one million dollars as the minimum amount of life insurance that anyone needs. This one size fits all approach is really old-fashioned! Life insurance is designed to cover the family's immediate bills when someone passes away and help ease the financial transition as the remaining family members adjust to a new life. There's no one number that's perfect for every family.
In the short term, life insurance should cover end-of-life care and the cost of a funeral and allow surviving family members to take some time off work to make necessary arrangements and adjustments. Life insurance ideally covers debts like student loans and mortgages in the medium term. As such, the remaining family members will not suffer when they adjust to life with one less income in the household.
In the long term, there are other financial considerations. For instance, if one partner earns significantly more than the other, the surviving partner's long-term financial well-being should be taken into account. Similarly, if one partner is a stay-at-home parent, families should calculate the costs of replacing that person's unpaid labor should the worst happen. As such, continuing expenses that need to be covered, like a nanny's salary, may need to be factored into a life insurance policy. Other families look at how they would afford tuition, housing costs, and health insurance should the working parent pass away, while others factor in costs like counseling and different forms of support.
How Much Does an International Life Insurance Plan Cost?
Premiums are generally based on age and medical history. The cost of an international life insurance plan starts at as little as $10 per month and will go up from there. Premiums will vary by age, amount of insurance cover, and other factors, including the policy term and the country you are living in. See some example costs for monthly life insurance premiums:
A 45-year-old female (non-smoker) from the U.S. living abroad in France

10-year Term Life Insurance policy
$400,000 Sum Insured
$146 a month

A 35-year-old male (non-smoker) from the U.S. living abroad in Australia

10-year Term Life Insurance policy
$400,000 Sum Insured
$77 a month
Note: these are sample rates. You can request a quote from William Russell and Unisure Group, leaders in global life insurance and preferred partners. As a second option, you can request a quote from the Expatriate Group.
What Are the Best International Life Insurance Companies?
Finding a global life insurance company to cover you while you are living abroad is not as easy as you would expect. Insurance companies base their coverage and pricing based on specific demographic information used by their underwriters when reviewing and pricing policies. Because expatriates and international citizens come from different backgrounds and countries with different life expectancies, medical issues, and/or other factors, evaluating new applicants from other countries is more complicated.
You can contact a local insurance company in your country of citizenship to apply for coverage before you leave. Some of these companies will require that you remain in your country until the policy is approved, make sure you apply 30 to 60 days before leaving your home country.
Top 10 Life Insurance Companies
According to IIE, these international life insurance companies are the leading insurers. Most of these are US-based companies covering citizens within their country of residence.
 MetLife Inc.
Prudential Financial Inc.
Equitable Holdings
New York Life Insurance Group
Massachusetts Mutual Life Insurance Co.
Lincoln National Corp.
Principal Financial Group Inc.
American International Group (AIG)
Jackson National Life Group
Transamerica
There are a couple of companies that offer plans specifically designed for international citizens and expatriates. Three companies we recommend are William Russell, Unisure Group and the Expatriate Group.
William Russell – A Leader in International Life Insurance Plans
William Russell has grown over the last 29 years from a family-run business to a leading provider of international health, life, and income protection insurance. They now have members in more than 160 countries. This leading global life insurer offers a range of plans that you can take with you as you move, renewing easily each year. William Russell provides annually renewable life insurance: you renew your policy each year without the need for medical questions or examinations, and your life benefit stays the same.
Their plans offer the following benefits.
Plans for people living or working abroad
$250,000 in Life Insurance benefits starting at just $22 per month
Worldwide protection
95% of claims paid in the last 5 years
Monthly premiums from £/$/€10
Annually renewable coverage
Easy online application process
Use the button below to request a quote today.
Unisure Group – International Life Insurer
Unisure's individual life insurance plans are perfect for expatriates and global travelers who want to provide protection for their families and loved ones. Subscribers have several options for term life policies with Unisure. They can choose a coverage period (the "term") of five to 30 years and an amount of up to $6.5 million.
Highlights of Unisure's Term Life Insurance plan
The plan is fairly priced and supported by first-class service
$6.5 million maximum benefit amount
Term lengths range from 5-30 years
Guarantee of coverage, regardless of any change in your circumstances
You can add two optional benefits to your plan, Accidental Death and Waiver of Premium
Use the button below to request a quote today.
Expatriate Group – International Life Insurer
Expatriate Group is one company specializing in international life insurance. Their international term life insurance is available to expatriates and international citizens living all across the globe up to age 69. Their policies will cover you wherever you travel and can currently underwrite individuals in 171 countries of residence.
Their plans offer the following benefits.
Comprehensive 'any cause' cover
1 – 30 year cover term
Worldwide protection
Guaranteed premiums for the entire contract term
Monthly premiums from £/$/€10
Designed with Expats in mind
Online application process
Cover available to residents of 171 countries
Use the button below to request a quote today.
Other Benefits of Life Insurance with International Coverage
Knowing that your family and loved ones are protected financially in the event of your death is the primary benefit of life insurance – and it's a big one! However, other additional benefits are rarely mentioned. For instance, many people feel a sense of empowerment and accomplishment when they tackle a subject they found intimidating. Other people feel tremendous peace of mind knowing they have coverage and also because they took the time to look at their finances and plan for the future seriously. It's a serious topic indeed, but one that most people are glad they looked into.
Also Read:
As with all insurance policies, life insurance does have some exclusions, including drug and alcohol abuse; and most do not cover serious illness or injury – just death. The good news is you can typically purchase additional insurance to cover permanent disability and critical illness.
An individual's life insurance needs change as their life changes. They should be reassessed with the start of a new job, when they get married, buy a new home, become a parent, and when they retire. The price you pay for a life insurance policy depends on your lifestyle as well as your age and current health. Generally, the younger and healthier you are, the cheaper your life insurance policy will be.
Life Insurance for International Travelers
If you frequently travel abroad you should invest in life insurance if you have dependents, such as children, or if you have a spouse or common-law partner who relies on your income to pay the mortgage, utility bills, etc. Why? Imagine if you spend six months of the year overseas and die in a horrific accident. Even if you invested in extensive travel insurance, your plan will not cover your funeral and burial expenses. A good international travel insurance plan will, however, cover repatriation costs associated with getting your body back home, but once home, your family will be left with the unexpected financial burden associated with a funeral service and burial.
Note: Many travel insurance plans include an AD&D benefit. AD&D is Accidental Death and Dismemberment, covering you if you should die or become disabled while traveling…
As people get older, they tend to travel more, but they also tend to shy away from life insurance because their children are out of the house, and they don't feel a need to leave them with any money. These same people hesitate to pay more into insurance simply because they are older and feel as though they have nothing to lose. But what about the family left behind? If you travel overseas a lot then you should not only have a travel medical insurance plan that will cover you should you need to be hospitalized or pass away and your body needs to be transported home, but you should also have a life insurance plan that will cover your funeral expenses upon return, so your adult children don't have to worry about anything.
Regardless of your age, you are not invincible – especially when traveling. Investing in travel insurance and having a life insurance policy covers the worst-case scenario. If you travel a lot, insurance gives your family members back home peace of mind knowing that should something happen to you while you are not on home soil, they will have the financial means to get you home and celebrate your life in the best way possible.
Travel Insurance Plans that Include an Accidental Death Benefit
As stated above, many travel insurance plans include AD&D cover. Here are the plans we recommend.
Patriot Plan: The Patriot Travel Insurance Plan will provide $50,000 in AD&D benefits.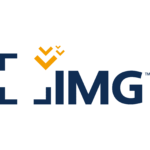 International travel medical coverage
Coverage for individuals and dependents
Freedom to seek treatment with hospital or doctor of your choice
Plan Details
|
View Brochure
Atlas Plan: The Atlas Travel Insurance Plan will provide up to $50,000 in coverage depending on age and coverage selected.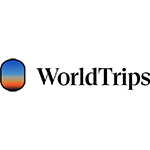 COVID-19 coverage outside your home country
Choose between the basic and more extensive coverage
Meets Schengen visa insurance requirements
24/7 worldwide travel and emergency medical assistance
Plan Details
|
View Brochure
|
Apply Online
Also Read: