Understanding Health Insurance in Sweden for Foreigners and Expats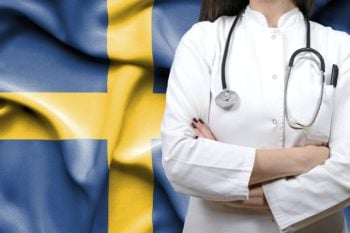 Sweden has one of the best healthcare systems in the world. It is ranked 23rd out of 191 national healthcare systems assessed for efficiency by the World Health Organization. As such, treatment outcomes in Sweden are rated as some of the best in the world. For instance, Swedish residents benefit from one of the lowest rates of maternal mortality in the world, with fewer than 4 in 100,000 women and 3 in 1,000 babies dying in childbirth.
And it is not just Sweden's excellent healthcare that expats and foreigners find so attractive. Swedish laws are designed to ensure an egalitarian society and the country's public services are among the best in the world. Swedish society also places a high value on healthy living, with a positive work-life balance and strong investments in recreation. It's no surprise that so many expats, from digital nomads to retirees, are keen to call Sweden home. Here's what all foreigners need to know about obtaining health insurance in Sweden.
Overview of Sweden's National Health Insurance System
Sweden has a universal public healthcare system that is considered one of the best in the world. The central government dictates healthcare policy, but county councils and municipal governments provide services. 97% of the costs to run the system are paid for by taxes and contributions from the government. The remaining 3% is covered by patients, who contribute a small co-pay at doctor visits.
At the national level, the Ministry of Health and Social Affairs sets guidelines for care and manages the political agenda. It also supervises the activities at the regional and local level, awards grants, and evaluates services.
At the regional level, 21 county councils are responsible for delivering financing and providing healthcare across Sweden. These councils, made up of elected representatives, have considerable freedom in deciding how health services are planned and delivered. This allows for regional concerns to be prioritized across Sweden. Each region also has an executive or hospital board to exercise authority over hospital structures and associated management.
Finally, at the municipal level, local authorities are responsible for maintaining social and environmental health. Their responsibilities include providing for social welfare services, providing post-discharge care for the elderly, offering long term psychiatric care for those in need, and overseeing the water supply.
Private Health Insurance in Sweden
Private health insurance is not all that common in Sweden. Only about 10% of Swedes have private healthcare but that number is increasing. They choose it for quick access to certain specialists and to avoid waiting lists for elective treatments. As well, treatment at private hospitals and clinics means a higher degree of comfort and privacy for patients.
Pros and Cons of Using the Local Health Insurance System
Sweden's public healthcare system offers excellent care. It includes inpatient and outpatient hospital care, prescription drugs, primary healthcare, preventive services, disability support, rehabilitation services, and even dental care (up to the age of 19  – when braces are ordered by the ortho, kids and their parents will not face a huge bill). Should patients be unable to find a doctor or dentist what speaks their language, they are entitled to help from an interpreter, free of charge.
In general, the system is very affordable. The national healthcare system is funded by taxes and the national government. While there are small fees paid by patients, the amount is capped at 1,100 kronor a year. Doctor visits, regardless of whether they are private or public, are capped at 300 kronor an appointment. Hospital fees and specialist visits are covered by the system. Fees for prescription drugs are capped at 2,200 kronor a year. Should patients exceed this amount, the government covers any future costs.
How Expats Can Qualify For Health Insurance in Sweden
Visitors from the European Union can receive public healthcare services in Sweden just like locals would, providing they hold a European Health Insurance Card or EHIC. An EHIC is free but must be obtained in your home country before you travel.
Sweden also has healthcare agreements with Switzerland, other Nordic countries, Australia, Algeria, Chile, Israel, Turkey, and the Canadian province of Quebec.
All expats living in Sweden as permanent residents are also eligible for healthcare. However, tourists and other visitors to Sweden should carry their own private global medical insurance.
What You Need To Know About Processes
All Swedish permanent residents, including expats, have access to the healthcare system. In order to sign up for healthcare in Sweden, expats must:
Obtain a residence permit (which you presumably have, as you are living there)
Obtain your personal Swedish tax ID number (known as the personnummer)
Visit your local Swedish healthcare center (known as a vårdcentraler)
To get a personnummer card, foreigners need to visit their local Swedish tax office (known as a skatterverket). Most applications are processed within a couple of weeks. If you have been living in Sweden with a residency permit for over one year, you may be asked to show that you have private insurance to cover your healthcare costs until you obtain your personnummer.
For those who do not yet have a Swedish personnummer, you may find it difficult to make an appointment with a doctor. If you need urgent care, you can get treatment at a local acute care center (known as a närakut).
Best Private Health Insurance for Expats in Sweden: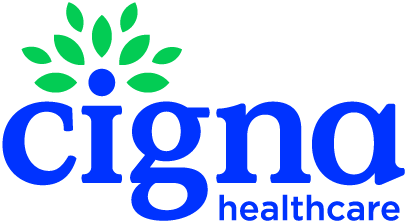 The flexibility to tailor a plan to suit your individual needs
Access to Cigna Global's trusted network of hospitals and doctors
The convenience and confidence of 24/7/365 customer service
Plan Details
|
View Brochure
Health Insurance in Sweden for U.S. Citizens: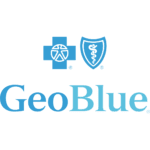 Premium Benefits, Coverage and Service
Define your deductible and prescription benefits
For Foreigners in the US or US citizens abroad
Plan Details
|
View Brochure
How To Find A Family Physician
A local friend or fellow expat can help you start your search for a physician. To register, you must first visit the local public health center, known as a vårdcentraler. There are no restrictions on which doctor you can register with but if you are going to be using the public healthcare system, you need to make sure your chosen doctor is as well.
How Routine Doctor Visits Work
Once you request a doctor's appointment through the vårdcentraler, you should have one within a week. The national guarantee of care, or vårdgaranti, aims to keep waiting times below 7 days for visiting a primary care physician.
It is necessary to see a primary care physician in order to request a consultation with a specialist. In general, this happens very quickly, with an average wait time from referral to the appointment being around 12 days. If patients have to wait beyond 90 days for an appointment, they will be offered care elsewhere (such as at a neighboring district or private clinic) and all associated costs (including travel) will be paid by the county council.
Related: