Student Secure Insurance Plan Overview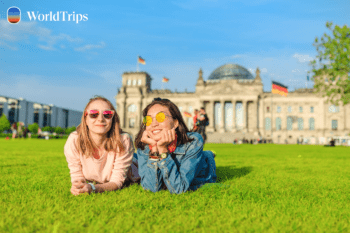 This plan provides health insurance to international students, Exchange Participants, and Visiting Scholars outside of their home country - either in the USA or anywhere in the world. This comprehensive student health insurance plan provides coverage on a monthly basis that will meet school and government requirements, including those students on the J1 and F1 visas (even those on OPT). International students are automatically eligible for coverage.
The Full-time Student/ Scholar status requirement is waived for Participants within the USA holding a valid F-1 visa (including those students on OPT) and J-1 visa. Full-time status requirements remain in force for individuals holding M-1, or other visa categories.
Student Secure Insurance - Your Options
The Student Secure comes in four plan levels;
Elite | Select | Budget | Smart
Each plan type offers increasing levels of coverage and benefits. The plans also include coverage for mental health, maternity, pre-existing conditions - benefits required by most schools.
Compare: Student Secure Insurance Plans

Quote or Apply
Detailed Plan Overview
Elite

Select

Budget

Smart

Maximum medical benefit
$500,000
$300,000
$250,000
$200,000
Coinsurance
Within the PPO: Will pay 100% of eligible expenses, after the deductible, up to the overall maximum limit.

Outside the PPO: Usual, reasonable, and customary. You may be responsible for any charges exceeding the payable amount.

Within the PPO: Will pay 80% of the next $5,000 of eligible expenses, after the deductible, then 100% to the overall maximum limit.

Outside the PPO: Usual, reasonable, and customary. You may be responsible for any charges exceeding the payable amount.

Within the PPO: Will pay 80% of the next $25,000 of eligible expenses after the deductible, then 100% to the overall maximum limit.

Outside the PPO: Usual, reasonable, and customary. You may be responsible for any charges exceeding the payable amount.

Within the PPO: Will pay 80% of eligible expenses after the deductible up to the overall maximum limit.

Outside the PPO: Usual, reasonable, and customary. You may be responsible for any charges exceeding the payable amount.

Meets Student Visa Requirements for J-1 Visa
Yes
Yes
Yes
Yes
Savings for Paying Full Premium in Advance
Yes
Yes
Yes
Yes
Pre-existing Conditions
Yes, after 6 months
Yes, after 6 months
Yes, after 12 months
Only for acute onset of a pre-existing condition
College Sports Coverage (Optional)
Yes, $5,000 per injury or illness; medical expenses only
Yes, $5,000 per injury or illness; medical expenses only
Yes, $3,000 per injury or illness; medical expenses only
No coverage
Emergency Medical Evacuation Coverage
Up to $500,000 lifetime maximum
Up to $300,000 lifetime maximum
Up to $250,000 lifetime maximum

Up to $50,000 lifetime maximum
For additional information, see: