What are the Best Travel Insurance Companies
International travelers have many considerations in planning your trip abroad. One of the essential items on that list should be purchasing international travel insurance, by choosing one of the trip cancellation or travel medical insurance plans offered by any of the leading companies listed below. There are some benefits to having global coverage when traveling overseas, including medical evacuation, repatriation, etc. The difficulty is often deciding on which provider to choose. To help you get started, we have created the following list of the best travel insurance companies.
For longer term coverage with comprehensive benefits, consider International Health Insurance. Frequent travels might consider an Annual Travel Insurance plan.
What Are Ten Best Travel Insurance Companies
An Overview of the Ten Best Travel Insurance Companies
Seven Corners Insurance
Seven Corners offers the Liaison Travel Elite plan, and their coverage is all about duration. You can buy insurance for 364 days at a time and renew for up to three years. This makes them unique among this list of the top 10 travel insurance companies. And they're prepared to help travelers in extreme situations.
Their coverage for natural disasters is especially comprehensive. They provide up to 5 days of accommodation coverage if you're displaced due to a natural disaster. If that disaster necessitates a return to your home country, your airfare home will be covered. And if you first have to move to a nearby safe location before you can fly home, they'll also cover three days of accommodations at your midway point. In other words, if you have to go to a nearby city or country for safety's sake and wait for a few days until a flight is available, your accommodations are covered.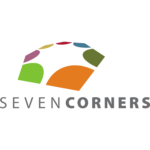 Comprehensive medical coverage from 5 days to 3 years
Your choice of medical maximum and deductible options
An extensive worldwide network of providers
Plan Details
|
View Brochure
Seven Corners also offers some excellent Trip Cancelation Insurance Plans.
Tokio Marine HCCMIS
Tokio Marine HCC offers the Atlas Travel Medical which also covers unique categories of travelers. Volunteers for missionary work often find themselves in remote regions, but Atlas has coverage for them. They also sell coverage for the Schengen visa region. The Schengen visa allows travel for 90 days (or 180 days with multiple entry visas) throughout 26 European countries. Atlas will provide you with special proof of insurance to include with your visa application.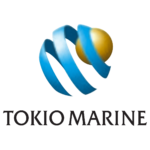 COVID-19 coverage outside your home country
Choose between the basic and more extensive coverage
Meets Schengen visa insurance requirements
24/7 worldwide travel and emergency medical assistance
Plan Details
|
View Brochure
HCCMIS also offer an excellent Student Insurance plan: Student Secure
GeoBlue Travel Insurance
One of the most popular companies, GeoBlue covers US travelers for anything from a 2-week vacation to a 6-month journey through their Voyager plan. They're a great option for multi-generational trips as many plans include insurance coverage for travelers up to 84 years old. There are also plans for pre-existing conditions that cover medical evaluation and medical services – something travelers of all ages will appreciate.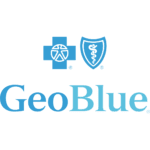 COVID-19 coverage outside your home country
Great option for US citizens traveling abroad
For trips up to 6 months for ages up to 84
May cover pre-existing conditions for medical services
Plan Details
|
View Brochure
Also consider Trekker – GeoBlue's Annual Travel Insurance
Other Overseas Travel Insurance Companies to Consider
IMG Global
IMG Global offers Patriot Travel Insurance which is a fantastic option for travelers who like flexibility – both in their insurance coverage and with their budget. Your options for a deductible range from $0 to $2,500 while maximum limits range from $50,000 to $2,000,000. They even do insurance coverage for professional marine crews. This is perfect for expats putting their sailing skills to use as a way to see the world for free. IMG also offers an expat insurance plan for internationals living or working abroad.
Global Underwriters
Global Underwriters offers a variety of coverage and plan options for both US citizens abroad and international travelers worldwide, including plans to cover you up to 3 years. They also offer a specific plan featuring only Accidental Death and Dismemberment (AD&D) Benefits and an optional Medical Evacuation Benefit. Check out some of their plans offering coverage for participation on sports activities.
American Express Travel Insurance
If you take comfort in an insurance company backed by longevity, you'll appreciate American Express Travel Insurance – Their track record that dates back to 1850. Yes, 1850! They can help with legal matters, lost luggage problems, and even locating ATMs. And you don't have to have an American Express credit card to buy their insurance. But if you are a cardholder, you're eligible for some little-known perks. One of the most unique is the Client Letter service. This allows you to receive mail at American Express Travel Offices around the world. It's ideal for digital nomads and spontaneous travelers who can't say for sure what hotel they'll be staying at.
Generali Travel Insurance
Generali Global Assistance appeals to travelers who like things simple and straightforward. They offer three travel insurance plans: Standard, Preferred, and Premium. The Standard plan includes all the classics. It offers medical and dental insurance, trip cancellation and interruption, and baggage delay. The Preferred plan builds upon Standard by offering more coverage (medical coverage goes from $50,000 to $150,000) and also covers some niche items like damage to sports equipment. The Premium plan offers a deluxe level of coverage. It's the perfect company for travelers who like to see their options broken down in bronze, silver, and gold packages.
TripInsurance.com
TripInsurance.com is great for gear-heads. They offer policies specifically for iPhones, laptops, cameras, and even Kindles. The coverage protects against both thefts and accidents. Even if you're at fault (like you fell into the pool!), you have peace of mind. It also covers up to $1000 for the lost software associated with a stolen computer.
World Nomads
Our list of the top 10 best travel insurance companies is not complete without this favorite of long-term travelers. The plans are high quality but can be expensive relative to some of the other options listed above. If you love glacier walking, snow rafting, kite surfing, cave exploration, ultimate Frisbee, bicycle polo, zip-lining, dodgeball, and air guitar, World Nomads is the perfect fit. This company is driven by adventure. Backpackers will love their coverage for farm labor and WWOOF'ing, childcare positions, and all kinds of restaurant and hospitality work. They understand the backpacking lifestyle. They know every region of the world from camping in Canada to avoiding restricted regions in Myanmar. Adventurous travelers love them!
IHI BUPA
Finally, for international travelers (non-US citizens) we suggest IHI BUPA Travel Insurance. The have a few different plan designs with add on coverage for trip cancellation and personal liability.
Consumer Reports Travel Insurance Company Recommendations
Consumer Reports states: "If you buy from a travel agent, you'll probably be offered only one or two policies from one company. Some online travel sites also tend to limit your choices." They suggest that you compare your options. Use the links above to research and generate quotes. You can also go to:
No matter who you choose or where you go – have a safe and happy trip!