Introduction to Allianz International Health and Travel Insurance
It is rare for a traveler to take the time and get to know their insurance provider. After all, isn't it enough to figure out what kind of insurance you need and who's offering the best deals? But taking the time to learn more about your insurance company, its history, its values, and what distinguishes them can lead to increased trust, peace of mind, and satisfaction. Therefore, here are a few things you didn't know about Allianz International, one of the world's leading health insurance providers.
Allianz Has a Global Presence
Did you know that Allianz has over 85 million customers in over 70 countries? This means that Allianz communicates with customers from many different cultures and in many different languages. It also gives their staff a leg up. Their knowledge and awareness grow with every phone call, increasing empathy and understanding.
Allianz has office branches in 28 different countries around the world. They don't just understand travel – they also get the business realities of a global workforce, perfect for business travelers. And while it's unlikely you'd ever have the urge to drop in for coffee, it's nice to know that they have an actual sense for the health care industry in New York or London, or Singapore.
Allianz Has a LONG History of Serving International Clients
Allianz has been in business for nearly 130 years. They've seen every possible kind of disaster along the way and nothing can shake them. This is the kind of longevity and experience that can really boost a customer's feeling of trust and support.
They started in Berlin in 1890 with a focus on local accident and transportation insurance. Allianz nearly closed after World War II but managed to hold on in part by expanding its focus to automobile and industrial insurance.
A Modern Approach With Allianz Global Insurance
Today the company focuses on property and casualty insurance, life and health insurance, and asset management. The days of protecting horse and buggy delivery services in Berlin are long gone!
It's a rare example of a top insurance company that has a good app. The Allianz app lets you double-check different aspects of your policy, easily find a hospital, and keep track of travel plans. If only everyone would go this route!
Allianz Global Insurance has annual travel insurance plans that cover trips up to 360 days in length – perfect for anyone who's eager to devote nearly a solid year to see the world! This is perfect for modern backpackers who embrace gap-year adventures. Coverage for long trips is one of Allianz's signature products. Virtually no other company can come close to matching them in this regard.
Allianz International Plans and Policy Standouts
One really neat thing about Allianz's policies? Kids go free! Children 17 years old and younger who are traveling with their insured parent or grandparent are included in the adult's coverage. That's not only a huge saving – it also makes life easier, with less paperwork.
Allianz has great support in the event of travel delays. For instance, your flight only has to be delayed for three hours before you can access your trip delay benefits. Yet for other companies, it can be up to 12 hours. That's a LONG time to wait – and be spending your own pocket money – without any help.
However, Allianz doesn't offer any add-on for more extreme activities, like scuba diving or heli-skiing. Their appeal is more for the traditional, long-term traveler as opposed to an adrenalin junkie.
Overall, Allianz isn't just appreciated by its clients. It's also recognized by its peers. It's an industry powerhouse and in 2016 was honored as the top international health insurer at the International Adviser Product & Service Awards.
Allianz Care – Allianz International Health Insurance Plans
International health insurance is primarily aimed at expats who are living outside of their home country for an extended period of time. At Allianz Care, the plans include cover for day-to-day medical expenses like visits to the doctor, as well as planned surgery, emergency treatment, maternity cover, outpatient care, and dental plans, depending on the level of cover you choose.
Compare Allianz Health Insurance to Leading International Health plans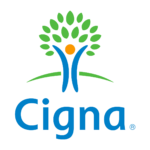 The flexibility to tailor a plan to suit your individual needs
Access to Cigna Global's trusted network of hospitals and doctors
The convenience and confidence of 24/7/365 customer service
Plan Details
|
View Brochure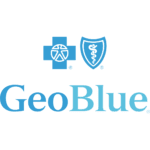 Premium Benefits, Coverage and Service
Define your deductible and prescription benefits
For Foreigners in the US or US Citizens Abroad
Plan Details
|
View Brochure
Allianz Travel Insurance Plans
Allianz Single Trip Plans – Travel Medical and Trip Cancellation
Allianz Global Assistance offers travel insurance plans for every kind of trip, from quick getaways to dream vacations. Plans range from the affordable OneTrip Cancellation Plus (formerly called the Essential Plan) to the OneTrip Premier Plan (formerly the Classic Plan with Trip+), which offers substantial protection in case of travel mishaps.
OneTrip Cancellation Plus Plan (formerly the Essential Plan)
OneTrip Basic Plan (formerly the Basic Plan)
OneTrip Prime Plan (formerly the Classic Plan)
OneTrip Premier Plan (formerly the Classic with Trip+)
OneTrip Emergency Medical Plan (formerly the Travelers Protection Plan)
Compare Allianz Travel Insurance to Leading Travel Medical Insurance Plans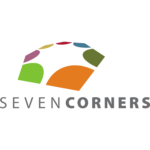 Comprehensive trip protection for U.S. residents traveling abroad.
Optional rental car collision coverage available.
Optional Cancel for Any Reason coverage available (if eligible).
Plan Details
|
View Brochure
Review: Best Travel Insurance Companies
Annual Plans (Multi-Trip plans)
If you travel frequently for pleasure or business, our AllTrips annual travel insurance plans can protect you wherever you go – and save you money. We offer several options, each providing 365 days of benefits for international and domestic travel. As a bonus, plans include the Rental Car Damage Protector (available to residents of most states).
AllTrips Basic (formerly the Annual Basic Plan)
AllTrips Prime Plan (formerly the Annual Deluxe Plan)
AllTrips Executive Plan (formerly the Annual Executive Plan)
AllTrips Premier Plan (formerly the Annual Premier Plan)
Compare Allianz Annual Multi-Trip Insurance to Leading Travel Medical Insurance Plans
Learn more about annual travel insurance plans and other international plans.