Nomad Travel Insurance Protects Your Health, Finances, and Possessions
One of the biggest challenges digital nomads confront is managing their health care. Most insurance plans cater to travelers or expats, but nomad travelers don't fit easily into either category. So, what kind of insurance should a digital nomad get? And do you need insurance at all?
Don't Subscribe to the "Roll the Dice" Plan
Let's settle the last question first. A wise nomad traveler has an insurance plan available to help them when they get sick or things go sideways.
Many of the most popular remote living destinations require ill or injured people to show proof that they can pay before a hospital agrees to treat them. If you've had a compound leg fracture or are suffering from meningitis, the last thing you want to do is wrestle with your bank account's international ATM limits to get the cash to pay the bill in advance. The right digital nomad insurance plan will be the proof you need to show you can pay. It can also protect you from issues like flight cancellation, lost baggage, or stolen items.
You can get digital nomad insurance even if you are planning to travel back to your home country for short stints while you are a nomad traveler. There are two types of medical insurance for those living remotely – one of them will be the right one for you.
Nomad Travel Insurance vs. International Health Insurance
There are two types of insurance that nomad travelers can get. Your best plan will depend on your needs and your nomadic lifestyle.
Travel medical insurance is designed to take care of urgent medical needs. If you sprain your ankle in Sicily or get strep throat in Sydney, digital nomad insurance will cover your visit to a local medical facility. If it's more severe – say you're run over by a motorbike in Rio de Janeiro or have a heart attack in Hanoi – your travel medical policy will stabilize you and transport you home for recovery. But for some people engaged in remote living, going "home" is not an option, so this may not be a good fit.
Travel insurance will cover you even in cases of minor health issues such as a cold. If you need an elective procedure, you'll need insurance with more coverage. It's important to note that "elective" doesn't mean "not important." It means "can be scheduled in advance." So if you have kidney stones, a hernia or need to have pins removed from a broken leg, you will need insurance that has a broader scope than travel insurance.
Some travel insurers have direct billing networks so that you won't see a bill. When the provider you're seeing is not part of an insurer's direct billing network, you will pay for your care, and insurance will reimburse you for eligible expenses.
Great travel medical policies also have benefits such as natural disaster evacuation, coverage for lost baggage, and more. Most plans will cover you for up to 12 months. Because coverage is more limited in the medical benefits offered, it's more affordable than international medical insurance.
Recommended Travel Insurance for Digital Nomads
Best for Premium Coverage for US Nomads Abroad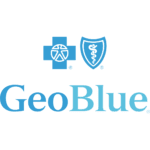 For U.S. citizens up to age 95
Coverage for COVID and pre-existing conditions
24/7/365 service and assistance
Plan Details
|
View Brochure
Best for Coverage on a Budget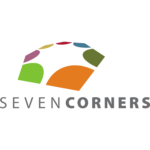 COVID-19 coverage outside your home country
Comprehensive medical coverage from 5 days to 1 year
Your choice of medical maximum and deductible options
An extensive worldwide network of providers
Plan Details
|
Apply Online
|
View Brochure
Nomad Healthcare – Comprehensive Coverage Options
International health insurance for remote workers, or global medical insurance, covers your urgent medical issues and everyday medical needs. They are annually renewable plans that offer more comprehensive medical benefits but fewer travel insurance benefits like cover for lost luggage.
If you want standard medical checkups like routine physicals, Pap smears, and mammograms while you are on the road, international health insurance will cover you. If you need elective surgery such as a biopsy, meniscus surgery for your knee, or a tonsillectomy, that's where international health insurance comes in. Many plans also cover travel vaccinations, surgery, and medical transportation such as ambulances and medevac flights. You can also get coverage for your child to receive regular medical care.
If there is a medical prescription you rely on, many plans will cover the cost and the doctor's visit to get it prescribed in your new location. Some plans also offer dental and vision benefits. And many plans have networks that will direct bill your care to the insurance company, so you never have to see a bill. Generally speaking, you need to be out of your country for three months or longer to get an international health insurance plan.
Recommended International Health Insurance for Nomads
Best for U.S. Citizens Working Remotely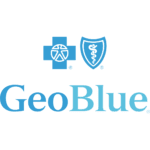 Premium Benefits, Coverage and Service
Define your deductible and prescription benefits
For Foreigners in the US or US citizens abroad
Plan Details
|
View Brochure
Best for International Citizens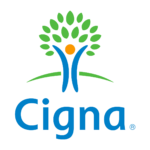 The flexibility to tailor a plan to suit your individual needs
Access to Cigna Global's trusted network of hospitals and doctors
The convenience and confidence of 24/7/365 customer service
Plan Details
|
View Brochure
Which One is Right for Me?
The matrix below gives several scenarios that should help you sort out which kind of digital nomad insurance you need. You can also get a free quote and our staff will find the best plan for your needs.
| | |
| --- | --- |
| Nomad Travel Insurance | Nomad Health Plans |
| I will be out of my home country for a week to a year. | I will be out of my home country for anywhere from 90 days to indefinitely. |
| I'm not planning to get regular medical care while overseas. | I want to make sure to keep up with my preventive medical care while abroad. |
| If I am in a bad accident, I want to be sent to my home country to recover. | If I am in a bad accident, I want to have the option to stay where I am while I recover. |
| I don't have any prescriptions I will need to refill. | I have several prescriptions that I take regularly and will need to refill. |
| I'll want coverage for medical emergencies and illnesses and travel insurance benefits like coverage for lost or stolen items | I want comprehensive medical benefits available throughout the world. |
| I want a policy that I only pay for during the specific dates I am abroad, which I have provided in advance. If those dates change, I will remember to notify the insurance company so my insurance doesn't lapse while I'm overseas. | I want a policy that covers me throughout the year, so I have the flexibility to dip back into my home country or leave on my own schedule without having to update my insurance company. |
| I don't care about being able to renew my coverage. When I hit the limit of the policy term within which an insurer will cover me; I'll switch companies. | I want to be able to renew my coverage every year so that I can stick with the same provider. I also want to maintain my coverage so I don't have any uncovered pre-existing conditions. |
For the Adventurous: Extreme Sports Travel Medical Insurance
There are many exciting things to do when you're on the road. You might want to try cave diving at Cenote Angelita in Mexico, parasailing in South Africa, swimming with sharks in Indonesia or zorbing in New Zealand. But if you read the fine print on your travel insurance plan, you'll learn that most of these activities aren't covered. If you plan to participate in these exciting activities, you'll want adventure sports travel insurance such as the SafeTreker plan from Trawick International.
For "Grey Nomads": Insurance for Seniors
If you are a nomad over 65, there are special considerations regarding your international health and travel medical insurance. See our detailed pages on health insurance for retirees abroad and the best travel insurance for seniors.
World Nomads Travel Insurance Plans
The World Nomads Standard Plan covers a list of over 100 activities. The World Nomad Explorer Plan covers even more adventures you may choose to go on and also offers higher insurance limits than the Standard Plan. Both plans include coverage for trip cancellation, emergency medical care and transport, lost gear and technology and more.
World Nomads Standard Plan
The World Nomads Standard Plan offers all of the things you would expect from a travel insurance plan such as trip protection, emergency medical insurance, emergency evacuation and protection for lost or stolen items. Then it goes beyond with its coverage for a long list of adventure activities. Standard activities covered include black water rafting, dog sledding, camel riding, zip lining, bungee jumping, moped biking, tree climbing, sailboarding, skiing, triathlons, deep sea fishing, skateboarding, capoeira, and many more. Activities covered under the Standard Plan may vary based on your country of residence; we recommend getting a free quote to ensure the activity you wish to participate in is covered.
World Nomads Explorer Plan
The World Nomads Explorer Plan covers everything that is included in the Standard plan and adds more activities such as heli-skiing, free diving, shark cage diving, ice climbing, skydiving, spelunking, wingsuit flying, ultra outdoor endurance activities, running of the bulls, rodeo horse riding, war games, Muay Thai, jetpacking and many more. It also offers higher coverage limits so that you can be sure no matter what happens; you will be taken care of. Activities covered under the Explorer Plan may vary based on your country of residence; we recommend getting a free quote to ensure the activity you wish to participate in is covered.
Stay Safe on Your Nomadic Journey
The digital nomad lifestyle is enriching. But your experience can be disrupted or destroyed by an accident, an illness, or lost or stolen gear. Protect yourself with the right digital nomad insurance for your specific remote living style, and explore knowing that you're protected no matter what bumps you encounter on the way.
Related Articles: