Nomad Insurance: Stay Healthy No Matter Where You Work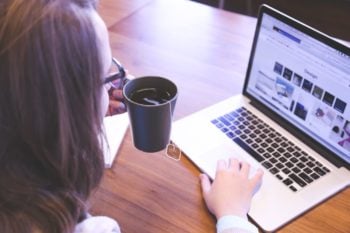 "Be a traveler, not a tourist" is a common refrain. It prompts people to look at traveling from a different point of view. But for digital nomads who are living and working overseas, their motto ought to be "Think like an expat, not a traveler". Living and working overseas versus simply traveling can present some drastically different requirements for your insurance. When it comes to insurance for digital nomads, there's a lot you need to know.
Health Insurance and Travel Insurance Aren't the Same
Digital Nomads or Global Nomads are used interchangeably. However, although sometimes confused, "travel medical" and "international health" insurance plans are definitely not the same thing. Travel insurance is for just that. It covers travel, and any bumps you may face on the road.  It's not long-term coverage for expats planning to live overseas for years. If constant travel attracted you to nomadic life, consider getting travel insurance as a supplement to your expat medical insurance. Missed flights and lost baggage affect expats as much as the casual traveler.
Learn More About Travel vs. Global Health Insurance For Global Nomads
The "Roll the Dice" Plan
If you're living and working in a country where the cost of healthcare is low, paying as you go might be a consideration. If you're feeling confident in your ability to budget AND take your vitamins that is! After all, if you typically visit a doctor only once every few years, it's reasonable to assume the same pattern will hold. Or is it?
Affordable Travel Medical Plans for Global Nomads
If you do want some extra peace of mind, or if you start doubting yourself after reading about traffic accident statistics, a basic expat health insurance policy that offers coverage for catastrophic emergency situations is the way to go. Not everyone necessarily needs a robust policy. If you feel like you're happy to pony up the cash to treat minor concerns but want some backup for the serious scenarios, a basic policy will satisfy your need for frugality and tranquility.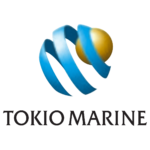 COVID-19 coverage outside your home country
Choose between the basic and more extensive coverage
Meets Schengen visa insurance requirements
24/7 worldwide travel and emergency medical assistance
Plan Details
|
View Brochure
|
Apply Online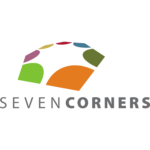 COVID-19 coverage outside your home country
Comprehensive medical coverage from 5 days to 1 year
Your choice of medical maximum and deductible options
An extensive worldwide network of providers
Plan Details
|
Apply Online
|
View Brochure
Comprehensive Global Coverage For Long Term Nomads
Should your outlook on healthcare change there are more comprehensive International Health packages that cover preventive checkups, dental visits, even maternity care. This is especially helpful should your overseas life turn from a 6-month experiment to a multi-year commitment. Cigna has simple, clear "Bronze", "Silver", and "Gold" plans with a modular design allowing you to add or remove benefits as desired to meet your requirements and your budget. IMG Global Medical is a more affordable option with a catastrophic Bronze Level plan available. Aetna's plan is global with a focus on people living and working within Europe.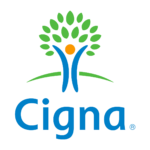 The flexibility to tailor a plan to suit your individual needs
Access to Cigna Global's network of trusted hospitals, clinics, and doctors
The convenience and confidence of 24/7/365 customer service
Plan Details
|
View Brochure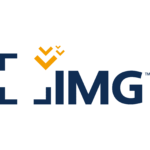 Four plan options and additional optional coverages
Choice of the coverage area to reflect your geographical area of need
Freedom to choose your health care provider wherever you are in the world
Plan Details
|
View Brochure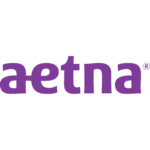 Fortune 100 company with more than 800,000 members
Access to Annual Health Exams & Medications
Coverage for Covid-19, Comprehensive Worldwide Cover
Plan Details
|
View Brochure
Related: Take a look at our list of the 10 Best Global Health Insurance Companies
Lost Luggage Means Something Different for Digital Nomads
As the name suggests, digital nomads are nothing without the gear that allows them to work digitally. Never assume your travel insurance and lost luggage coverage includes all of your electronic gear. Not all insurance for digital nomads includes this. A delayed piece of luggage could shut down your work for days and cost you several month's worths of salary to replace. Even older or entry-level gear can be very expensive to replace at all once. A beat-up laptop can be worth a small fortune when you take into account the pricey software that runs your business. Having a separate policy that specifically covers your electronics may be a priority (World Nomads has several) and offers a tremendous amount of peace of mind. World Nomads can be expensive and coverage limitations mean that it is not right for everyone.  So shop around and make sure you are getting what you want in a plan.
Remote Year asked us to design a page to compare World Nomads to two other Travel Insurance Plans. Here it is.
Remember, Digital Nomads are Small Business Owners
As a digital nomad, you might feel like the line between your personal life and your business life is blurred. All those hours spent working on social media late at night, mixing conferences with trips. You are your brand and your brand is you. And if you face a health crisis, it can put the brakes on all aspects of your life. Having small business insurance coverage can provide support and resources for a crisis situation when your business – and you – need a helping hand, no matter where you are in the world. Try using Facebook groups to connect with others like yourself. Share you story and ask for advice when needed. In the meantime, remember to take care of your health, get out and meet new people, and enjoy your new home wherever that may be.
Also Read: Health Insurance Plans for Working Abroad