Learn How To Get Your Reimbursement Quickly for Medical Expenses Abroad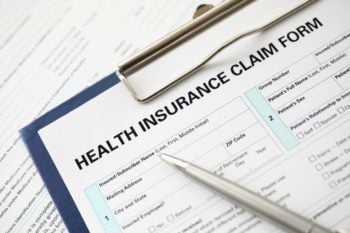 If you're reading this article, you probably saw a doctor for medical treatment, you owe money for those services, and you're trying to figure out how to make a health insurance claim. Maybe you saw a doctor who doesn't directly bill your insurer. Or perhaps you had an emergency and didn't have time to get prior authorization for your care. As a result, you've paid out of pocket and want reimbursement from your global health insurance provider. Here's how to maximize your chances of getting your refund quickly.
You'll also get a deep dive into how hospitalization claims work. You'll learn the five biggest mistakes that will get your claim denied. And if you wondered, "how long do you have to file an insurance claim," get your answer below.
Before You Start Your Health Insurance Claim, Get Your Documentation Together
Make sure you have compiled all documentation relating to your treatment before starting your health insurance claim form. While insurers vary somewhat on the paperwork to submit with your claim, most global medical insurance companies require:
Your original itemized bill. It should contain the covered patient's name, the date of the service, a description of the service, and the charge for the service.

If your claim is for medication, the bill should include the medication name, quantity, strength and form.

Your payment receipt.
Any other supporting documentation. It can be a written diagnosis from your provider, doctor's notes, a discharge report or other records.
Information on how the company can reimburse you. For example, your credit card or bank account information. You should have your SWIFT, BIC or IBAN codes handy to allow the international medical insurance company to wire funds to your bank.
Your insurer may require that you sign an Authorization for Release of Medical Information to request medical records on their behalf.
Sometimes, your insurer may require your doctor to fill out part of your health insurance claim form. The doctor may be required to provide dates of treatment, information on your condition, and the clinical diagnosis. Some doctors may charge for this.
Most people can file claims online, using a digital copy of each document. If your bills and receipts were emailed to you, you can download them to your computer or mobile phone and upload them with your claims information. If you have paper copies, scan or take a photo of each receipt and document so that you have digital copies on hand for claim submission.
Many international health insurance companies have direct billing arrangements with multiple providers around the world. Whenever possible, contact your insurer to facilitate your treatment and to arrange for pre-approval of medical expenses. The healthcare provider can then invoice your insurer directly.
Fill Out Your Claim Form
Fill out every field unless noted otherwise. If the field does not apply to your claim, it should be filled out with "N/A" or "None" so that your insurer knows you did not accidentally leave it blank. Some companies will also allow you to select what currency you want them to use to reimburse you.
Providing complete and accurate claims forms will expedite the process and improve your chances of a positive outcome.
Keep a Copy of Everything
Are you mailing in your claim? Photocopy everything first. Are you submitting online? Screenshot everything you submit, and note when you submitted it. Mail can get lost, documents can be misfiled and computers can glitch. If you do not receive a response on your claim within a few weeks, you will have all the backup information you need to follow up.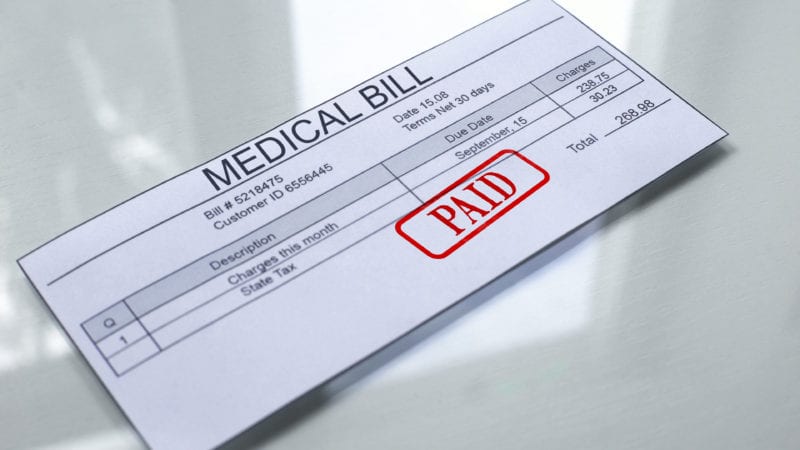 Do You Have a Deductible, Copay, Excess or Other Cost-Sharing?
Does your global health insurance plan have a deductible, copay, excess or another cost-sharing arrangement? Then you will be required to pay some of your claim out of pocket. Any cost-sharing will affect how much reimbursement you receive on your health insurance claim. You should account for this as you file your paperwork.
If you have a deductible (also called an annual excess), it means that there is a certain amount that you have to pay out of pocket before your insurance will pay for your care. A deductible lowers your premiums but increases your out-of-pocket costs. Depending on your plan, your deductible could be anywhere from $100 to $25,000.
If you have a copay (also called a per-visit excess), you must pay a small fee for some or all of your medical visits. Some copays are a dollar amount, such as $10, while others are a percentage of the bill, such as 20%.
How Long Do You Have to File a Health Insurance Claim?
Don't wait until the end of the year to file your international health insurance claims! In many cases, you must submit your claim within a specified amount of time to receive reimbursement. The amount of time you have to file your claim varies from insurer to insurer. Consult your plan documents for further information. Some examples:
How Long Does it Take to Process a Claim?
Your insurer will reimburse you faster when you fill out your forms properly and provide all documentation the first time you file.
Some companies have published how long it takes them to process an international health insurance claim.
If they have received all documentation, Cigna Global will generally reimburse customers within five days of receipt.
Now Health processes all claims within five working days of receipt.
William Russell aims to assess all claims within five business days and, if all documentation is in place, to reimburse shortly thereafter.
Integra Global will reimburse you within seven days if the claim form and documentation are all in order.
If your claim is incomplete, the insurer will notify you. Once you've resubmitted the claim, the clock starts again. Only after you have submitted a fully complete claims form can you expect the insurer to reimburse you within the time frames listed above. If you have physically mailed in your claims documentation, you will also need to account for the time it takes for mail to be delivered.
Looking for international medical insurance?
Request a free quote and one of our specialists will contact you.
How Do Hospitalization Claims Work?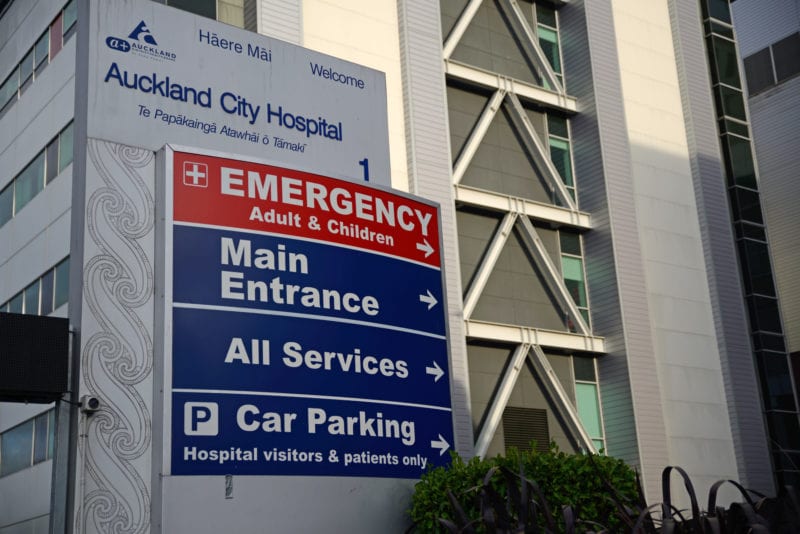 Hospital claims procedures can be complex. This can be incredibly stressful if you're admitted in an emergency or if all your documentation is in a language you don't speak. While we hope you won't have to go through this, knowing what to expect in advance can save you worry. Here is how hospitalization claims work.
What Happens When You Submit a Hospital Health Insurance Claim
International health insurance policies with hospital coverage often have direct-billing agreements with many hospitals. Because of the direct billing agreement, the claims process is almost non-existent as all administration occurs between the insurance company and hospital directly. In that scenario, you do not need to pay upfront for the medical procedures (up to your policy limits).
In-network Hospitalization Claim Process
Here's a rundown of how easy it is to handle claims from a hospital with a direct-billing agreement with your insurance company.
Before hospital admission: Meet with a specialist in the hospital or your insurer. They will help you obtain the Pre-authorization Letter for your hospital stay.

A pre-authorization letter is a document confirming the insurer will cover the treatments' costs. Hospitals usually require these before admission. The letter is also a guarantee that you will get reimbursed. If insurers pay the hospital via a direct-billing agreement, such a letter is called the Guarantee of Payment letter (GOP).

During admission: Show your medical card, approval documents (if any), and hospital admission letter. You should not need to pay a hospital deposit.
Before leaving the hospital: If your hospital bill is within your policy limit, just sign the hospital bill, granting the hospital permission to bill your insurance. You will not need to pay for the treatment upfront but keep this document as your reference. If your hospital bill exceeds your policy limit, you will have to pay the remaining balance out-of-pocket.
Before selecting an international insurance plan, carefully study the list of in-network doctors in your area. That way, when you require medical care, you can choose to go to an in-network hospital to avoid paying large medical bills upfront.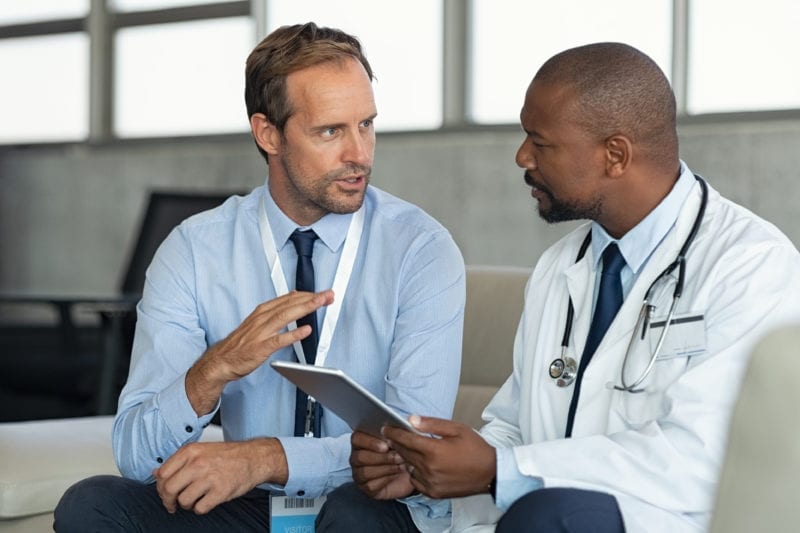 Out-of-network Hospitalization Claim Process
Sometimes clients decide to use out-of-network hospitals because they want to see a specific specialist, or the treatment will be cheaper than in the in-network hospital. If you are in an accident, emergency services will bring you to the nearest hospital instead of the one you chose. Whatever the reason, you can claim your payment back as per your policy details. Here are steps you can take to make the process smoother.
Before hospital admission: Contact your insurer and obtain the pre-authorization form. If you are directed to the hospital from a place of accident or can't wait for a Pre-authorization letter, start at the next step.
During admission: Show your medical card, the approval documents, and the hospital admission letter, if any. The hospital probably will not require a deposit if you have a pre-authorization letter. But if you don't have a pre-authorization letter, the hospital may ask for one.
Before leaving the hospital: Sign the hospital claims form and pay the medical bill.
After leaving the hospital: Submit a claim form and all other necessary documents to your insurance company within 90 days of your discharge date. To make this process easier, see our walkthrough above about how to file an insurance claim.
As you can see, the hospitalization claims process is a bit more complicated with-out-of network hospitals than in-network hospitals. It requires you to fill in and obtain more documents to make your claim. Below is a list of the most common documents your insurer may ask for as part of a hospitalization claim.
Hospitalization Claims Documents
Hospitalization claims form
Hospital receipts with a breakdown of charges
Medical reports
Proof of diagnosis filled out by the attending doctor
Identity card copy of the policyholder
In some instances, insurers may request additional documents to process your hospital claim.
Supplemental hospitalization claims documents
Referral letters for specialist doctor's consultation
Copy of police report or traffic accident report (if you were involved in an accident)
Copies of diagnostic test reports, laboratory test reports or operating theatre summary
A pre-authorization letter, which is sometimes called a Treatment Guarantee or Guarantee of Payment
Why Would an Insurer Refuse to Issue a Pre-authorization Letter/ Guarantee of Payment?
Insurers have the right to deny you a pre-authorization letter/Guarantee of Payment. In most cases, it may be due to specific conditions in your policy or the type of medical treatment you plan to get. Below is a list of the most common reasons why insurers would not approve a pre-authorization.
The procedure you want a pre-authorization for relates to an excluded condition (e.g., pre-existing condition, substance addiction, maternity treatment).
You have not reached your deductible yet.
The procedure is deemed medically unnecessary (e.g., cosmetic surgery).
The policyholder has already reached their maximum annual benefits for the treatment in question.
If you have a scheduled treatment, you should take time ahead of the procedure to secure a pre-authorization letter. You can get supporting documents from your primary doctor and hospital to improve your chances of receiving a Guarantee of Payment. If the medical treatment can wait, you can opt to do it in your next policy year to ensure you stay within your policy limits.
What To Do If the Insurer Rejects Your Health Insurance Claim
Refusals are rare, but they do happen. If the company has refused your claim, you can write a formal claims appeal to get them to reconsider. To appeal the claim, you will need to find out why it was rejected and provide documentation to refute this reason. If you are our customer, our team can advise on appealing a rejection claim.
The most common reasons insurance companies reject hospitalization claims are:
Incomplete or inaccurate insurance claims information
Lack of prior pre-authorization
Incomplete or inaccurate medical records to support the claim
Diagnosis and procedure coding errors and omissions
Insufficient medical necessity
Copay or deductible amounts not reached
Policy limits have been reached
If it was an emergency, you might not have had the opportunity to get a pre-authorization; you can send documents proving that you were not in a position to get a pre-authorization. Coding errors, missing documents and incomplete records can be relatively easily solved. It will take lots of effort and time, but it is worth it if your resubmitted claim is approved.
Top 4 Reasons Insurers Reject Your Claim
Your policy does not cover your care. Perhaps you chose a plan that only covers in-patient care, such as hospitalization, but went to an urgent care clinic for your health issue. You may have a plan that only covers you in your country of residence and country of nationality, but you filed a claim for hospitalization in a country you visited on vacation. Or you may have seen a chiropractor, but your plan does not include chiropractic coverage. Review your policy before you file a claim.
You waited too long to notify your insurer. Many insurers require you to file a health insurance claim within a limited time – sometimes only 90 days after your treatment. If you miss the deadline, you may not be eligible for reimbursement. Don't put off filing a claim until next month or the end of the year! If you are holding off because you are waiting for documentation or information, contact your insurer immediately for guidance and assistance.
Your claim has missing or incomplete documentation. Make sure you keep all records, bills and payment receipts. Also, keep track of doctors' names and contact information. You need these documents for your claim to be processed properly.
You omitted something from your initial application. Insurers could deny your claim if you did not fully disclose health issues or pre-existing conditions. The claims division of your insurer has the right (in some cases) to review your past medical history to determine eligibility for a claim. If they find you provided inaccurate information, they can deny your claim or, even worse, terminate your policy altogether. Be complete when applying!
Simplify Your Claims Process by Working With a Reputable Insurer
If you get a policy with a reputable insurer, your claims process will be simpler, and you will receive more support. Many of them have large networks that will direct-bill your insurer, so you won't have to worry about claims in most cases. Contact us to receive a free quote and detailed information about the right policy for your needs.
Looking for international medical insurance?
Request a free quote and one of our specialists will contact you.
Related Articles