Living or Moving Abroad? Considerations for Maternity Insurance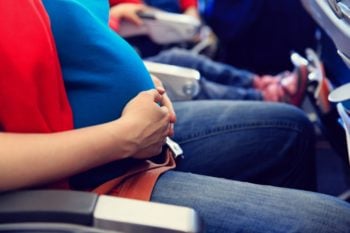 Pregnancy is a wonderful and exciting time in any woman's life, whether it is planned or unexpected. However, your body, emotions and family life are changing, which can also make maternity a very stressful time. Coupled with moving or living in a different country, this can be one of the most stressful times of your life, especially if you are far from your social support network. With so many new changes, it is vital to have a comprehensive international medical insurance plan for prenatal, birth and postpartum care. Knowing you are covered against medical emergencies as well as general care gives you the freedom of enjoying the excitement of your pregnancy and to discover life abroad worry-free.
Maternity Benefits, Pregnancy Insurance, and International Insurance
Cost of pregnancy and maternity care varies widely across the world, is different for all medical institutions, and is subject to many factors. It is, therefore, crucial to have International Health Insurance with maternity coverage as early as possible to ensure both baby and mother have access to quality medical care and also to prevent being caught off guard with high out of pocket expenses that are impossible to manage. It is important to choose a plan that will cover prenatal and postnatal routine exams, complications during pregnancy, and delivery and newborn baby care. There are several points to keep in mind when purchasing maternity insurance:
1) Timing: While pregnancy is not an illness, insurers will not accept your application if you are already pregnant because it is considered a pre-existing condition. (While American citizens may know that under the Affordable Care Act, pregnancy is not a pre-existing condition, the ACA generally does not apply to expat insurance.) Additionally, most plans will have a waiting period to apply for maternity benefits, usually between 10 to 12 months, and will require that you are not pregnant at the time of the applications. While it is very difficult to plan the timing of pregnancy, being prepared and having an insurance plan in place well in advance will remove a potential stress factor associated with expenses.
Important: Apply for coverage before you get pregnant!
2) Pregnancy and delivery complications: In spite of the fact that the majority of pregnancies are qualified as low-risk pregnancies, complications still happen. Complications in pregnancy are referred to as a medical condition during pregnancy. A complication in delivery is defined as a medical condition that arises during childbirth. Finding a plan that will cover the cost incurred by those complications is necessary for your peace of mind.
3) Newborn care: Newborn care is not standard with all plans and can only be received for a specific number of days after delivery; it may include congenital conditions, lab work, health checks, vaccinations, some doctor's visits and more.
4) Congenital conditions: The most common wish for parents is to have a healthy baby. However, it is possible for the baby to be born with a congenital condition that was not detected during the pregnancy. Congenital conditions or birth defects include Down's Syndrome, Spina Bifida, Cystic Fibrosis, and heart murmurs among many others. Ensure you understand what conditions are covered by your plan under the newborn care and for how many days.
5) Exclusions: All plans have limitations and exclusions, and understanding all the clauses will limit possible surprises. For example, some plans do not cover cesarean sections if it is an elective procedure and will only cover the procedure if recommended by a doctor. Infertility treatments and procedures like IVF are not usually covered.
Additional Considerations for Dealing with an International Pregnancy
In addition to insurance, there are many other things to consider if you are trying to conceive or are pregnant while living abroad or considering moving abroad. Thorough research on practices and culture of the host country should be conducted to be adequately prepared. There are a lot of online resources available through forums and blogs; getting in touch with someone that has that has gone through prenatal care as well as the birthing process in your host country will help you be more prepared.
Have a Birth Plan
No matter what the country is, you more than likely will be confronted with some personal, cultural and religious differences. Having a birth plan is always a good idea. Tell the hospital staff, and make sure they understand, what you want and what you do not want. Birth plan templates can easily be obtained from your doctor. They usually contain some information with checkboxes to mark your preferences.
Medical Facilities, Birth Practices, and Cultural Differences
Find out what your hospital options are. Some hospitals or local clinics might not be certified to perform more complicated procedures like cesarean sections. It is important to review and understand your health insurance plan coverage to make an enlightened choice of medical institution.
Birth practices, customs, and beliefs vary substantially from one country to another; hence the need to be prepared and to carefully plan for this. For example, in the United Arab Emirates, some institutions do not allow your partner to be present in the delivery room. There is also a bigger push for cesarean sections as these procedures are more costly than natural birth. In Japan, epidurals are not commonly administrated. If this is something that you are counting on, it will have to be requested in advance, and it might be difficult to obtain outside of working hours. Some hospitals will ask that the parents bring towels and in some cases bed sheets for the duration of the stay, which is usually a minimum of five days and even longer for cesarean delivery. Germany and some other northern European countries favor holistic approaches and midwifery care as opposed to other countries where only certified doctors are allowed to deliver babies.
Don't be afraid to ask for a hospital tour. This tour will help you understand the dos and don'ts, as well as standard procedures within the medical facility.
Language Barriers
Depending on the host country, it might be difficult to find a doctor and medical staff that speak fluent English. If confronted with a language barrier, it may be beneficial to be accompanied by someone that speaks the language or even to hire a professional translator to eliminate this stress factor. Delivering a baby is difficult enough without having to worry about trying to understand what is going on around you at the same time.
Birth Certificate and U.S. Citizenship
It is essential to research how to obtain a birth certificate in your host country. Some countries may not issue a birth certificate if the parents are not married or if the marriage certificate is not dated before conception! Make sure to bring copies of your marriage certificate. Ensure your child is a U.S. citizen by applying for a Consular Report of Birth Abroad (CRBA), U.S. passport and social security number at the nearest U.S. embassy or consulate. Make sure to have all required supporting documents for the application. This should be done as soon as possible after the birth especially if there is a need to return to the United States; a U.S. passport is required to enter or leave the country.
Maternity Insurance and Pregnancy in the USA
The United States is the most expensive country for health care services, including maternity and delivery. If you are planning on becoming pregnant and would like to deliver your baby in the USA, a high-quality health insurance plan is highly recommended. Again, you will need to purchase insurance before you get pregnant or your application will be denied.
Maternity Insurance for Non-US Citizens
The following two plans offer coverage to non US citizens who are living in the USA and would like health insurance for maternity benefits, including delivery. Please note, you are not eligible if you are already pregnant. We strongly recommend you apply now before you get pregnant so you are covered when you need it.
Be Prepared for Pregnancy; You are Worth It
Pregnancy and maternity are beautiful and heart-warming life moments that should be experienced with the least amount of stress as possible. Babies are little miracles and deserve the best possible care. Having an insurance plan in place to cover medical care is a smart decision especially when life brings you unexpected challenges. Request a quote today to find a plan tailored to your needs. Our team will help you compare the plans from multiple premium providers to find the best plan for maternity benefits and pregnancy coverage.
Best Expatriate Medical Plan for Maternity Coverage
Again, it is important that you apply before you become pregnant as the insurer will not accept an application if you are already pregnant.
Also Read: