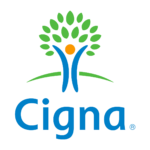 Customers Have Rated Cigna Global Plans:

Cigna Global, A Leader in International Medical
Cigna Global Corporation has provided global health insurance for many years. Today they have 95 million customer relationships in over 200 countries and jurisdictions. Looking after them is an international workforce of 40,000 people, plus a medical network comprising of over 1 million partnerships, including 89,000 behavioral health care professionals, and 11,400 facilities and clinics.
Global Insurance Plan: Cigna Global Insurance Plan
Cigna Global – Covering your Health Overseas and At Home
You may be familiar with Cigna's covering in your home country. These plans typically will cover you in that country. Cigna does cover you while living overseas through their Cigna Global Medical Plan. You can purchase their global coverage either independently, to cover you worldwide, or as a supplement on top of your existing medical plan. Most people purchase the global plan as a standalone plan as it is comprehensive enough to replace your existing plan and to cover you anywhere in the world.
Why Choose Cigna Global
Our customers choose Cigna because they provide all of the following:
Access to an extensive network of trusted hospitals, physicians, and other healthcare professionals
Flexibility to tailor a cost-effective plan to suit their individual needs
Making sure their Customer Care Team is always available to speak with you day and night
Reassurance of their experience in delivering international healthcare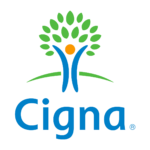 The flexibility to tailor a plan to suit your individual needs
Access to Cigna Global's trusted network of hospitals and doctors
The convenience and confidence of 24/7/365 customer service
Plan Details
|
View Brochure
Why You May Need Their Global Health Plan
There are many reasons why you might need a Cigna Global Medical plan. Here are just a few:
The quality of your local country's healthcare system does not meet your standards or needs.
Or, even if you are to find good quality local healthcare, it's too expensive.
You find the local healthcare system confusing or a struggle due to language or cultural barriers.
Your country of residence requires you to have international private medical insurance.
Whatever your reason, their passion and their mission are to help the people they serve to improve their health, well-being, and sense of security.
Core Values
Customers: We make experiences with our company easy and reliable in ways that are personal and empathetic.
Community: We embrace our diverse, individual strengths as one team.
Innovation: We push for a better tomorrow — and hold ourselves accountable.
Collaboration: We partner to build sustainable solutions to increase value for all — our customers, our stakeholders, and our company.
Your Partner in Health
For more than 200+ years, Cigna has worked in the spirit of true partnership to change lives — keeping you healthy with preventive care, simplifying access to health care, and helping you recover from illness or injury to provide for your families. When it comes to you, Cigna's customers and their families, we're in this together, all the way.
Cigna Global Network of International Doctors and Hospitals
The Cigna Global Network of more than 1 million international hospitals and doctors, including 250,000 participating health care professionals, helps enable them to offer individuals working outside of their home country extensive access to global health coverage. This wide-ranging global network expands across approximately 205 countries and jurisdictions.
Cigna's Network – Areas of Cover
Cigna Global Health Insurance Plan offers two areas of cover – Worldwide including USA and Worldwide excluding the USA. If you choose Worldwide including the USA, you can receive treatment anywhere in the world. If you choose Worldwide excluding the USA, you can receive treatment anywhere except in the USA.
If prior approval is obtained, but you decide to receive treatment at a hospital, doctor or clinic which is not part of the Cigna network, they will reduce any amount which they will pay by 20%. Cigna realizes that there may be occasions when it is not reasonably possible for treatment to be provided by a Cigna international network hospital, doctor or clinic. In these cases, they will not apply any reduction to the payments.
Out of Area Emergency Cover
For additional peace of mind, all of their plans include emergency short-term medical coverage when you are visiting a location outside of your selected area of coverage. So if you purchase the Worldwide excluding USA option, you will still be covered for emergency treatment on an Inpatient or Day patient basis, or outpatient basis (if the International Outpatient additional coverage option has been purchased under your policy) during temporary business or holiday trips to the USA. Coverage is limited to a maximum period of 3 weeks per trip and a maximum of 60 days per period of cover for all trips combined. Please read your policy documentation for the full terms and conditions relating to this benefit.
Getting Treatment in the Cigna Global Network
When you need treatment, call the Cigna Customer Care Team at +44 (0) 1475 788182 or from the U.S. at 800 835 7677.
Cigna will help you to find the most appropriate hospital, clinic or doctor near you, and arrange, wherever possible, to pay them directly (less any deductibles you may have chosen). Saving you the time and hassle of paying for it yourself and claiming back from them later.
Your healthcare provider will usually send their invoice straight to Cigna. However, sometimes they'll invoice you after treatment. On these occasions, simply send your invoice and claim form to them, and they'll pay them directly, less any deductibles.
Finding the Nearest International Hospital, Clinic or Doctor that Works with Cigna Global
Log into your online Customer Area and search the Cigna Global network of international hospitals, clinics, and doctors. Simply type in your zip code, specify the distance you are willing to travel, and it will list the medical experts within your area. Alternatively, call the Cigna Customer Care Team.
Cigna International Health Claims and Phone Numbers
Cigna Global Health Insurance offers world-class customer service to globally mobile customers. Their multilingual associates are available 24 hours a day, seven days a week, 365 days a year to help with everything from a medical emergency to verification of benefits. Or find what you need online in your Customer Area.
Cigna Global is one of the largest providers of international health insurance and expatriate medical services worldwide. Clients who are living abroad benefit from their large network of doctors, their deep financial resources, a long history of service, and a focus on customer care.
What's in the Customer Area?
In there, you will find a lot of useful information about your healthcare plan:
Your policy documents
Claim forms – more details about claims can be found here
Medical, travel, safety, and cultural information
How to access hospitals, physicians, clinics and health and wellness specialists (See: Cigna Global Doctors Network)
Online health program (if you have bought the International Health & Wellbeing option)
Cigna Customer Care and Claims
Email: cignaglobal_customer.care@cigna.com
Cigna International Phone Numbers:
New Sales: US: 877-758-4881 – International +1 617-500-6738
Customer Care: +44 (0) 1475 788182, or toll free from inside the US on 1 800 835 7677
Call Collect / Reverse Charges: Call will be accepted by Cigna
Hong Kong – Phone: 2297 5210
Singapore – Phone: 800 1865047
Related: A List of the Top Ten International Health Insurance Companies