We are a team of experienced global health and travel insurance experts with a deep understanding of the challenges that come with living and traveling abroad. Our priority is to provide the right global health plans for the right circumstances. Our goal is your satisfaction. Travel Safe. Travel Smart.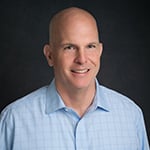 Joe Cronin is an innovative leader in international financial services, health insurance, expatriate services, and digital marketing who loves creating and growing great companies. His areas of expertise include product management, operations, marketing, and customer service. He founded and built three companies; Edvisors (sold to CLC), Envisage International, and International Education Finance Corporation (Sold to JP Morgan Chase) and currently serves on the boards of Envisage International, School the World,  and the International Citizens Foundation.
Joe is responsible for all aspects of International Citizens Insurance with a focus on strategy and operations. InternationalInsurance.com is a subsidiary of International Citizens Group, Inc., a global services firm dedicated to building a community to support global citizens and promote international travel. (Read full bio)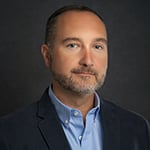 Gregg Manning has a background in advertising & marketing and deep experience in analytical, operations, and product management roles. Gregg excels at connecting the dots and figuring things out quickly. As Chief Operating Officer of International Citizens Insurance, Gregg is responsible for delivering results, spurring growth, and increasing organizational efficiency.
Marco Sawrey, VP of Sales
Marco Sawrey is a seasoned sales professional working globally for over 20 years. As Vice President of Sales at International Citizens Group, Marco manages the sales team, incorporates new offerings, and scales existing solutions to a broader audience. His passion for international travel and experience living and working abroad gives him a unique perspective in assisting clients as they navigate a complex yet valuable service.
Marco lived in France for several years and worked throughout Europe, Latin America, and APAC during his tenure at Syndigo, Amazon, and Fortis Investors. He is fluent in English, Spanish, and French.
Andrew Blomberg, Director of Group Sales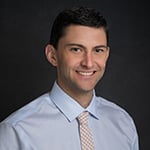 As the Director of Group Sales at International Citizens Group, Inc., Andrew Blomberg excels in finding and implementing the best insurance plans for global organizations while building and maintaining partnerships with carriers worldwide.
Andrew boasts an impressive range of licenses, making him a proficient insurance producer and advisor in Health, Life, Accident, Baggage, Property, and Casualty. Additionally, he holds the Associate in Commercial Underwriting (AU) and Associate in General Insurance (AINS) designations, and he is actively pursuing the prestigious CPCU designation.
In 2019, Andrew achieved a significant milestone by earning his MBA from the esteemed Isenberg School of Business at the University of Massachusetts. His education, coupled with his practical experience in the industry since 2013, including 3 years underwriting for Liberty Mutual, equips him with the expertise to navigate the complexities of international insurance and cater to diverse client needs.
When not engrossed in his professional pursuits, Andrew finds joy in exploring new places. He has already savored the delights of traveling the Pacific Coast from LA to Seattle and eagerly looks forward to extensive exploration in Europe, particularly enchanting regions like Scandinavia.
Apart from his career and travel aspirations, Andrew leads an active lifestyle, engaging in activities such as hiking, trail running, and spending quality time with his Pug named Moose. As a connoisseur of excellent beer, he delights in sampling new brews at breweries across the USA.
With his wealth of experiences and unwavering commitment to exceptional service, Andrew Blomberg continues to make a positive impact in the international insurance landscape, empowering clients to manage benefits for their global workforce with utmost confidence and security.
Alon Cohen, Director of Digital Marketing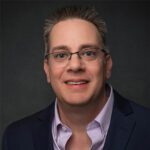 Alon Cohen joined the company in 2023 as the Director of Digital Marketing. His background is in online marketing & technology, with over 20 years of experience in the field. Over the years, he helped hundreds of companies, from small mom-and-pop shops to growing start-ups to Fortune 500 companies. He is often incorporating technology to assist with marketing & sales. He thoroughly enjoys finding unique solutions to many businesses' challenges with their digital marketing & sales.
Alon spent 15 years living in Israel with his family before moving back to the States and has traveled there multiple times since then. Together with his wife & kids, they always love having larger working dogs around as part of their family - currently, a Husky named Elijah holds that spot, although who knows if they may adopt a 2nd one! Alon also enjoys fishing, skiing, sailing, and martial arts.
Stephanie Veiga, Director of Operations
Stephanie Veiga joined International Citizens Group in 2022 as the Director of Operations. Stephanie is responsible for all aspects of managing the day to day business from Human Resources to Finance and all things in between.
Stephanie has extensive experience helping organizations grow through strategic planning, applied analytics, and process improvement. Having worked with a portfolio of industries from consumer goods, non-profits, healthcare, marketing, and technology, she built trusting relationships with leaders in start-up businesses to Fortune 500 Companies. Stephanie has her degree in Information Systems from the University of Massachusetts and she likes to manage her day with a balance of seriousness and childish humor.
Bre Birmingham, Insurance Specialist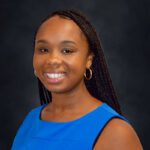 Bre Birmingham joined International Citizens Group as an international insurance specialist in 2023. After attending Clark Atlanta University in Georgia, she obtained her insurance broker license in 2018, and has since specialized in Health & Life insurance.
Bre's passion is working with families and individuals to find the perfect coverage for their travel experiences, simplifying the complex world of health insurance for everyday travelers. She enjoys hearing their unique stories about their travel destinations and the reasons behind their journeys.
In addition to her professional pursuits, Bre has a deep appreciation for exploring the world. Costa Rica holds a special place in her heart and is one of her favorite travel destinations. She aspires to travel extensively in Spain someday, immersing herself in its rich culture and heritage.
Besides her professional pursuits, Bre enjoys spending quality time with her family and has a keen interest in cybersecurity, continuously learning about safeguarding digital spaces.
Jacqueline Jimenez, Sales Development Representative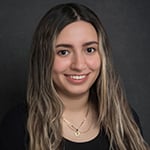 Jacqueline Arroyave Jimenez joined International Citizens Group in September 2021 as member of the sales development team. She is responsible for aiding in the immediate response and outreach to clients seeking insurance quotes, and keeping client information updated and accurate.
Jacqueline currently attends the University of Massachusetts Boston and will graduate with a Bachelor's Degree in Psychology and Spanish.
Dejan Lukic, Insurance Specialist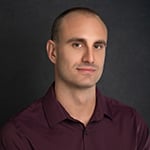 Dejan Lukic is an international insurance expert who joined International Citizens Group in 2022. With his 2-15 insurance license and extensive experience in the private health sector since 2017, Dejan has established himself as a knowledgeable professional in the field. Initially specializing in U.S. health insurance, he later decided to broaden his horizons and delve into the world of global insurance.
Dejan thrives on building strong relationships with his clients, always going the extra mile to provide them with customized global and travel insurance solutions that cater to their specific needs. With a passion for ensuring customer satisfaction, he finds great joy in witnessing the security his services bring to people.
Dejan's love for his birthplace, Pale, Bosnia, remains strong. He cherishes the opportunity to travel back home whenever possible, reconnecting with his roots and enjoying the beauty of his native land. When he's not immersed in work, you can find Dejan indulging in his love for fishing or simply reveling in the great outdoors, soaking up the tranquility and beauty of nature.
Mackenzie Manning, Enterprise Operations Specialist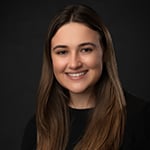 Mackenzie Manning joined International Citizens Group in January 2020, where she currently excels as a vital member of both the operations and life insurance teams. With a Bachelor's Degree in Political Science and Psychology from Bridgewater State University, Mackenzie brings a unique blend of skills and knowledge to her role.
As an Operations Specialist, Mackenzie's primary focus is on optimizing, maintaining and documenting operational processes and procedures within the organization. Mackenzie also uses her talent in content creation and design to help craft and write engaging content for the company's website. 
Brennan McDonnell, Senior Insurance Specialist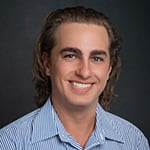 Brennan McDonnell is an experienced 2-15 insurance licensed broker who joined International Citizens Group in 2019 to assist customers in finding international health plans that suit their budget, lifestyle, and medical needs. 
Brennan has worked in the medical insurance industry as a broker since 2015. Starting in domestic large group sales in Florida working in Tampa, he was able to gain knowledge of the medical insurance industry from the underwriting to the day-to-day service.
Originally from Buffalo, NY, Brennan's passion for helping people has driven him throughout his career. Brennan pursued his education at the University of Tampa to further strengthen his knowledge and skills in the insurance industry.
When not working, Brennan loves to travel and has explored countries like Sweden and Denmark. He dreams of visiting new destinations in Portugal and Southeast Asia. Brennan is also passionate about hockey, fishing, golf, and nautical activities. 
Carolina Olivera, Insurance Specialist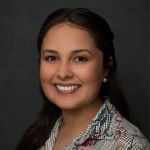 Carolina is a bilingual licensed broker specializing in Health, Life & Variable Annuities. Originally from Uruguay, she has been working in insurance since 2018, and is now focused on offering her extensive expertise in International Health Insurance. Carolina's unique background as an expatriate allows her to understand the specific needs of each individual client and provide them with suitable international coverage.
Apart from her professional pursuits, Carolina is an avid traveler who enjoys immersing herself in different cultures. One of her most cherished experiences was the discovery of the enchanting Isla Mujeres, Mexico, which she visited to celebrate her college graduation with a B.S. in Communications from Universidad de la República.
Helli Patel, Sales Development Representative
Helli Patel joined International Citizens Group in October 2022 and is a member of the sales development team. She is responsible for aiding in our fast inquiry responses and outreach to website visitors and callers seeking custom insurance quotes.
Helli graduated from Suffolk University with a Bachelor's Degree in Marketing.
Molly Slattery, Senior Sales Development Representative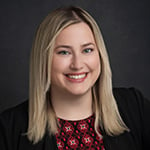 Molly Slattery joined International Citizens Group in 2019 and leads the sales development team, providing critical guidance to expats, nomads, and international citizens in navigating international medical, life, and travel insurance complexities. With a communications degree from the University of Massachusetts Boston, she excels in engaging website visitors and callers, offering personalized insurance quotes and connecting them with the best licensed broker for assistance.
Molly's strategic approach and prompt responses have significantly contributed to company growth and client satisfaction. Her commitment to continuous learning is evident as she pursues an MBA in marketing to further enhance her skills and expertise.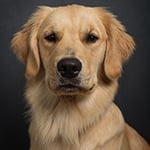 Millie joined International Citizens Group in August 2021 as a Barketing Intern. She is responsible for taste-testing Mackenzie's lunch, office security and making people happy.
Millie loves collecting sticks outside, eating peanut butter and playing with her best friend, Molly, in the office.
We have a dedicated team of account executives, agents, and customer service representatives to help you along your journey. Please contact us for assistance or more information.