We are a team of experienced global health and travel insurance experts with a deep understanding of the challenges that come with living and traveling abroad. Our priority is to provide the right global health plans for the right circumstances. Our goal is your satisfaction. Travel Safe. Travel Smart.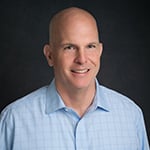 Joe Cronin is an innovative leader in international financial services, health insurance, expatriate services, and digital marketing who loves creating and growing great companies. His areas of expertise include product management, operations, marketing, and customer service. He founded and built three companies; Edvisors (sold to CLC), Envisage International, and International Education Finance Corporation (Sold to JP Morgan Chase) and currently serves on the boards of Envisage International, School the World,  and the International Citizens Foundation.
Joe is responsible for all aspects of International Citizens Insurance with a focus on strategy and operations. InternationalInsurance.com is a subsidiary of International Citizens Group, Inc., a global services firm dedicated to building a community to support global citizens and promote international travel. (Read full bio)
Gregg Manning, VP of Operations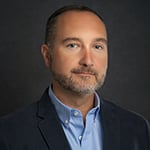 Gregg Manning is an imaginative Product Management and Marketing Executive with a track record of success in delivering products that gain top market share, delight customers, and drive revenue growth within various industries and markets, including insurance, financial services, and youth marketing.
Gregg held senior operational or product management roles at several companies, including TheLocker, DailyBreak, and Edvisors. While at Edvisors, he was essential in transforming its business model resulting in 60% revenue & 70% EBITDA CAGR from 2009-12; growing annual website visits from 3.6M in '07 to 30.0M in '12; earning placement on Inc. 5000 and Boston Business Journal lists of 2011-12 fastest-growing companies.
Andrew Blomberg, Director of Sales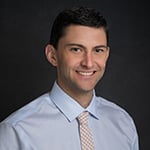 Andrew Blomberg has an extensive background in international insurance, sales, and underwriting. He is the Director of Sales at International Citizens Group, Inc. He oversees the sales department and is tasked with generating leads, assisting clients, and placing business with our current global carriers.
Previously, Andrew worked with Tonry Insurance Group as a new business and marketing coordinator. He is currently a licensed insurance producer and advisor in Health, Life, Accident, Baggage, Property, and Casualty in the state of Massachusetts. Andrew holds the Associate in Commercial Underwriting (AU) as well as the Associate in General Insurance (AINS) designation and has taken multiple CPCU exams towards the designation. In 2019, he received his Masters in Business Administration at the University of Massachusetts at the Isenberg School of Business.
Nicole Gustas, Director of Marketing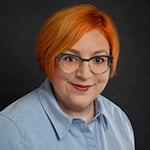 For over twelve years, Nicole Gustas has successfully implemented strategies and infrastructure that drive engaged traffic, generate strong leads, and create lasting customers. At organizations such as Tourism Australia, the Monterey County CVB, and Mahalo, she used a data-driven approach to continually optimize marketing campaigns and extend brand awareness. She also built a foundation of content that grew engaged audiences and used real-world feedback to improve the utility and accessibility of websites.
Nicole spent several years living outside of the US in countries including Australia, New Zealand, Finland, Luxembourg, France, the UK, Canada, and Thailand. This has given her insight into the unique needs of expats, digital nomads, and other global citizens.
Drew Hunsberger, Insurance Specialist
Drew Hunsberger is an international insurance expert. He joined International Citizens Group, Inc. in 2019 with an extensive background in domestic group health insurance. With his experience and knowledge, Drew assists our customers with finding the best insurance plan to match their needs.
Previously, Drew worked for Refined Benefits as a business development specialist. He is currently a licensed insurance agent in the state of Florida. Drew holds a Florida Health, Life and Variable Annuities license (FL 2-15).
Jacqueline Jimenez, Sales Development Representative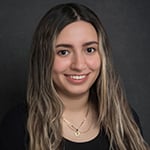 Jacqueline Arroyave Jimenez joined International Citizens Group in September 2021 and is a member of the sales development team. She is responsible for aiding in the outreach to potential clients and data maintenance.
Jacqueline currently attends the University of Massachusetts Boston and will graduate with a Bachelor's Degree in Psychology and Spanish.
Ilia Jones, Content Marketing Manager
As a solutions-based creative, Ilia Jones uses both logic and imagination to create compelling and effective digital content. She has spearheaded creative problem solving through strategic marketing tactics and effective collaboration. Ilia believes in the power of strategy and the importance of quality content to drive marketing initiatives and engage an audience regardless of industry.
Ilia is a writer-turned-marketer who aims to continually improve her skills both inside and outside of the workplace. She is based out of Minneapolis but spent the majority of her 20s exploring different cultures and cities abroad and within the United States. Ilia spends her free time renovating her Minneapolis farmhouse, canoeing or swimming with her rescue dog Ollie and planning her next travel adventure.
Dejan Lukic, Insurance Specialist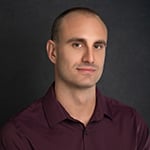 Dejan Lukic joined International Citizens Group in 2022 and is an international insurance expert. Dejan holds his 2-15 insurance license and has worked in the private health sector since 2017. He specialized in US health insurance and then decided to expand his career to global insurance.
He enjoys building new relationships with clients and always makes sure to provide them with global and travel insurance to suit their specific needs.
Mackenzie Manning, Enterprise Operations Specialist
Mackenzie Manning joined International Citizens Group in January 2020 as a member of the operations team. She is tasked with optimizing operational processes and procedures for maximum efficiency, designing and writing content for our website, and maintaining policy and procedure documents.
Mackenzie graduated from Bridgewater State University with a Bachelor's Degree in Political Science and Psychology. 
Brennan McDonnell, Insurance Specialist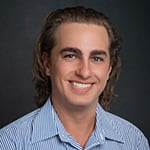 Brennan McDonnell joined International Citizens Group, Inc. in early 2019 as a dedicated insurance expert. He is directly involved with customers aiding in their search to find an international health plan that meets their budget, lifestyle, and medical needs.
Brennan holds a 2-15 insurance license and has worked in the medical insurance industry as a broker since 2015. Starting in domestic large group sales in Florida working in Tampa, he was able to gain knowledge of the medical insurance industry from the underwriting to the day-to-day service. Brennan currently works with individuals, families, and employer groups in need of international medical insurance.
Molly Slattery, Senior Sales Development Representative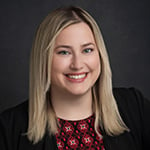 Molly Slattery joined International Citizens Group in 2019 and is a member of the sales development team. She is responsible for performing outreach to potential clients and qualifying new business leads.
Previously, Molly worked at ENGIE as a marketing outreach specialist, where she increased outbound marketing activity by 50%. Molly graduated from the University of Massachusetts Boston with a degree in communications. Molly plans on attending graduate school to receive her MBA in marketing.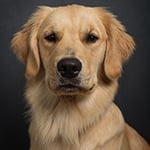 Millie joined International Citizens Group in August 2021 as a Barketing Intern. She is responsible for taste-testing Mackenzie's lunch, office security and making people happy.
Millie loves collecting sticks outside, eating peanut butter and playing with her best friend, Molly, in the office.
We have a dedicated team of account executives, agents, and customer service representatives to help you along your journey. Please contact us for assistance or more information.