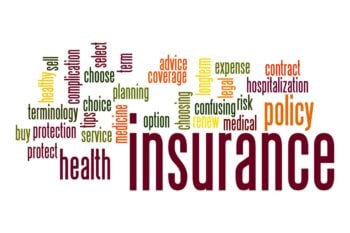 Global Medical Research Tools, Glossary, Terms, and Advice
We are working hard to create a truly unique site with a variety of resources for researching and understanding international health and travel plans not available on other sites. We know that the process of learning about and comparing international health insurance plans is not easy. We do this stuff all the time – you don't. Be assured that we will do what we can to make the process a little easier for you.
One unique resource section is designed to meet this goal: To assist and educate the consumer on international plans. This is an engaging and educational resource for customers to ask questions, share experiences, read and write reviews. Please join our community and share your thoughts, ask questions and help others. We are experts in the field, but we can always use your help to help others.
We have a wide variety of resources that will help walk you through the process of reviewing and comparing various insurance products. Not all product are alike and the companies offering them have different strengths and weaknesses. Our articles and advice will help you better understand the nuances of the product and providers as you do your research. Of course, our expert agents are always available to answer your specific questions.
Useful Insurance Resources and Sections to Review
Want to learn more about international health and travel insurance before you buy? Read our expert articles written by our team of licensed insurance agents covering a variety of topics and issues relating to global health, international insurance, travel medical plans and other relevant topics.
Of course, we have a blog with news and updates on the world of travel. We will continue to provide unique and insightful updates and commentary on the international insurance marketplace. Some posts will be more focused on industry news. Other topics will be relevant to expatriates or missionary groups. We are working hard to be a comprehensive resource and that means we will have a lot to talk about. Of course, once you read a blog post that catches your eye, please feel free to comment, share or Tweet it.
Watch Video: Top 5 Questions to Ask When Selecting International Insurance
In this 20-minute video, you will learn about the top 5 questions to ask when selecting international insurance. You will no doubt walk away with the knowledge you need to select the right plan for you!
Global Health and Travel Insurance Plans
As experts in the area of international health and travel insurance plans, we strongly recommend you invest in global insurance plans to keep you safe and healthy abroad. Next Steps:
Also, check out our Frequently Asked Questions for answers to the most common questions. You can contact us with your own questions! As we get multiple people asking the same questions in the forums, we will add those to our FAQ pages as well. We are a living organization and will grow with your needs!