International Health and Travel Insurance FAQs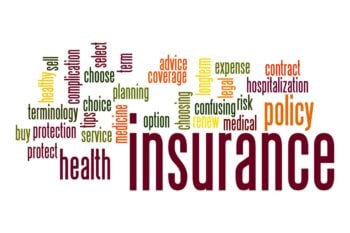 Find answers to the most frequently asked questions about international health and travel insurance plans. The process can sometimes be confusing if you have not done this before. For some of the more complicated questions, we will direct you to articles we have written with in-depth insight. You can always contact us to schedule some time to get your specific questions answered if you don't find them below.
As a broker with licensed agents who are experts in all of these plans, we can guide you through the process, answer your questions, and assist you through the application process and during your coverage. We work for you. The plans cost the same when you buy through our website – so why not have an expert on your side when working with the insurance company? Need to know more? Read Why Work with an International Insurance Agent.
Traveling abroad comes with risks, both financial and medical.  Although planning for every possible contingency is impossible, travelers can reduce the risks and/or the cost of a medical emergency by considering the purchase of 3 types of insurance for their trip: Trip Insurance, Travel Medical Insurance, and Global Health insurance plans. These insurance policies can be purchased before a trip to provide coverage in the event of an illness or injury and may be of particular importance to travelers with chronic medical conditions. Basic accident or travel insurance may even be required for travelers to certain destinations. If you need other international products, ask us. If we don't have an option, we can refer you to a partner that will assist you.
Travel Insurance protects the financial investment in a trip, including lost baggage and trip cancellation. Travelers may be more likely to avoid travel when sick if they know their financial investment in the trip is protected. Depending on the policy, this type of insurance may or may not cover medical expenses abroad, so travelers need to carefully research the coverage offered to determine if additional travel health and medical evacuation insurance is needed.
When traveling internationally your private health insurance coverage may not fully meet your health needs while you're in another country. Some policies may restrict the coverage available to you outside of the U.S. and a Travel Medical policy helps supplement your current coverage while you are outside of your home country.
Travel Health plans provide medical coverage for travelers for a short period of time.  Most people purchase these plans when they leave the country for international trips during business, holiday, or vacation. Short-term travel health plans may not be renewable.
For individuals, expatriates, families, or groups who will be abroad for an extended period of time (typically 2 years or more), a Global Medical Plan may be the best option.  Typically, these are annually renewable plans covering the insured individual for a period of 12 months (or one year).  These plans are comparable to the standard medical plans you might receive from your employer.
You can also learn more by watching this 20-minute video:
Top 5 Questions to Ask When Selecting International Insurance
A pre-existing medical condition is generally an illness or pre-existing medical condition (i.e. pregnancy) that is present prior to the time of your application. Pre-existing conditions are not always covered, but some insurance companies do offer pre-existing conditions benefits.
Maternity and pregnancy benefits are typically excluded from travel insurance plans as pre-existing conditions (see above). Global Medical Health Insurance plans will cover maternity benefits after a pre-determined waiting period.
To find a doctor while abroad, expats and visitors should read about the network of doctors that are provided to residents and international travelers who have insurance coverage. Finding an international doctor is easy because the insurance company you choose to purchase from will provide you with an extensive list of international medical providers. You can call the assistance number on your insurance card for assistance.
Learn More About International Insurance Plans