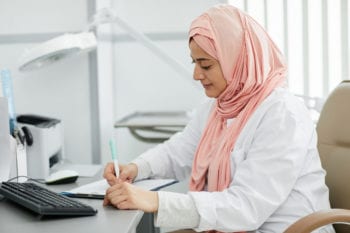 Health Insurance in Dubai for Expats and Foreigners
Dubai is one of the most popular expat destinations in the world. Just how popular, exactly? International citizens make up nearly 90% of Dubai's population. In a city of about 9.2 million people, about 7.8 million residents are foreign-born. But when it comes to healthcare, international citizens are no different from Emirati citizens. Everyone wants the best possible care for themselves and their families. If you're planning to join this massive international community, you'll need to look into health insurance in Dubai before you go.
Best Health Insurance Plans for Expatriates in Dubai
Expats in Dubai have several options for global health insurance. The two leading providers for foreigners in Dubai are Cigna Middle East and Aetna International. The Cigna Healthguard plans comprise of 3 distinct levels of core cover (Regional, International, and International Plus) with the option to add extra modules to maximize your benefits. The Aetna Pioneer plan allows you to choose from three locally compliant health insurance plans with optional benefits and add-on plans, a selection of hospitals, area of cover options, and voluntary cost-sharing solutions.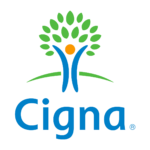 Private medical insurance for expats residing in the UAE
Three distinct plans with regional or worldwide coverage
Ability to choose your Healthcare Provider Network tier
Plan Details
|
View Brochure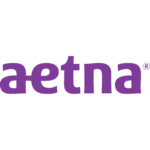 Fortune 100 company with more than 800,000 members
Access to Annual Health Exams & Medications
Coverage for Covid-19, Comprehensive Worldwide Cover
Plan Details
|
View Brochure
Overview of Dubai's Health Insurance System
The United Arab Emirates enjoys an excellent standard of healthcare. The country's healthcare system is ranked 27th in the world by the World Health Organization. Expats in Dubai and across the UAE can expect modern, accessible medical facilities. Most staff members speak both Arabic and English.
Healthcare in the United Arab Emirates is administered by different regulatory authorities across the country. They include the Ministry of Health and Prevention, Health Authority-Abu Dhabi (HAAD), the Dubai Health Authority (DHA), and the Emirates Health Authority (EHA). There are an estimated 181 doctors per 100,000 residents. As well, the country itself is home to some of the country's top hospitals and clinics.
The Dubai Health Authority (DHA), oversees both public and private health care. Each of the four hospitals (Dubai, Rashid, Latifa, and Hatta) has an emergency department, offering both inpatient and outpatient services.
Things You Need to Know When Considering Insurance
Public healthcare is free for Emirati nationals. However, medical care for foreigners is administered separately. In 2014, the Dubai Health Authority implemented new legislation that requires all residents –  foreigners and Emirati alike – to have medical insurance. Additionally, the legislation mandated that companies are required to provide private health insurance for all their expat employees.
Under this legislation, the Essentials Benefits Plan (or EBP) was developed. It's designed to assist expats and international citizens on lower salaries and provide affordable basic medical care coverage. The EBP also provides coverage for children, domestic staff, and non-working residents.
Employers are free to choose an international health insurance plan other than the EBP for employees earning more than 4,000 dirhams a month. However, the plan they choose must be as good as, if not better than, the basic benefits offered through EBP. Employees can expect a copayment of 20% of medical costs at each clinic and a hospital visit. This is capped at 1,000 dirhams a year. It is illegal for employers in Dubai to pay an employee a reduced salary just so they meet the standard for the low-cost EBP coverage.
Although employers must provide medical insurance for their international employees, there are no requirements to cover the employee's family or dependents. Some employers may provide family coverage but many do not.
How Expats in Dubai Can Qualify for Health Insurance
Qualifying for health insurance in Dubai is as simple as working there legally. Employers are required to provide basic health insurance to all expats, as well as support those on lower salaries through the EBP system.
What You Need to Know About Processes
To access medical care in government-run facilities, such as Dubai Hospital, Rashid Hospital, Latifa Hospital, and all other government clinics and hospitals, you will need a health card.
You can apply for a card from the DHA online or visit a medical center. You must provide the following:
Emirates ID number
passport details
residence visa
two passport photos
copy of your tenancy contract
completed application card
The cost per adult card is 320 dirhams. Children under 10 pay 120 dirhams.
Pros and Cons of Using the Local Health Insurance in Dubai
One of the most commonly heard phrases about health insurance in Dubai is "You get what you pay for." A frequent complaint about employer-provided health insurance is that the level of included care is paltry at best. For instance, dental and vision care are omitted from most plans. As such, many employers offer a top-up premium for enhanced coverage available at a wider network of clinics and hospitals. One perk of enhanced coverage plans is that they omit most co-payments.
The standard of care in government-run facilities and locally operated private facilities is very high. However, many expats still opt to carry international private health insurance. Doing so means that more than 130 private health facilities in Dubai are at their service. This includes some of the most impressive hospitals in the world which resemble luxury hotels more than medical clinics. Wait times are shorter at these facilities, nearly all staff are multilingual, and there's very little bureaucracy compared to employer-sponsored private insurance networks.
Expats and international citizens living in Dubai often prefer to purchase a global medical plan that will cover them locally and worldwide, including for treatment at home. Consider one of the plans listed below to provide you with the most comprehensive coverage, access to the best hospitals in the world, and the highest level of service and care.
How Routine Doctor Visits Work in Dubai
If you are using a DHA health card, routine doctor visits are simple. You usually just check in at the clinic or hospital reception, submit your card and fill out some paperwork. However, some treatments do require pre-approval from the insurance network and the clinic can help you with this application process. If you have to pay a deductible, you'll do so at the end of your visit.
Note that many Dubai residents opt to forgo seeing a general practitioner for most concerns and instead make appointments directly with specialists.
How to Find a Family Physician
Finding a doctor in Dubai is largely done through online portals. Expats looking for a doctor can use Dubai Healthcare City listings to search for providers. You can even make an appointment online through this portal. Those wanting to find a specialist can also use the portals provided through their employee private insurance company. Additionally, the UAE government website lists resources for finding a doctor. Some specialist doctors fly into the UAE only to perform certain procedures. Anyone interested in searching for these specialists can view the UAE Ministry of Health website.
Prescription Medication in Dubai
Pharmacies are easy to find and many are open 24 hours a day. However, many common medications are all but banned in Dubai. For instance, sleeping pills and anti-depressants are restricted to all but the most extreme cases. A letter from your home physician is necessary before your local provider will renew your prescription.
Visitors to Dubai can bring three months' worth of prescription drugs with them. Foreign residents can bring up to a year's supply. However, all medication must be in its original prescription bottle. Furthermore, you must have a letter from your doctor to prove their authenticity and that they are prescribed purely for personal consumption.
International Hospitals Accepting Insurance in Dubai
Following are some of the leading hospitals in Dubai. Some insurance plans require that you contact them prior to receiving treatment from a medical facility so always contact your insurance plan in advance, when possible, or as early as possible after being admitted. Your insurance company will be able to help you find the best hospitals to care for your specific needs while living in Dubai.
Best Compliant Health Insurance Plans for Dubai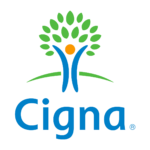 Private medical insurance for expats residing in the UAE
Three distinct plans with regional or worldwide coverage
Ability to choose your Healthcare Provider Network tier
Plan Details
|
View Brochure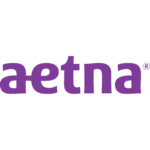 Fortune 100 company with more than 800,000 members
Access to Annual Health Exams & Medications
Coverage for Covid-19, Comprehensive Worldwide Cover
Plan Details
|
View Brochure
Related: