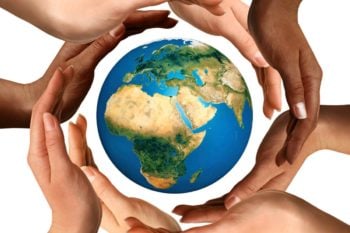 Why is International Insurance Necessary for My Missionary Group?
As an organizer of a missionary group traveling overseas, you will have your hands full. Your goal should be to ensure your travelers have the best and safest service trip abroad as possible. The key to doing this is by purchasing the most appropriate missionary group insurance plan.
You have a responsibility for making sure the group stays safe and aware of dangers abroad. Many times missionary groups travel to remote or high-risk areas to help specific groups of people. The conditions may be rough, dangerous, or unpredictable. For missionary groups to stay secure, it is crucial they have the correct coverage in case unexpected weather, accidents, injuries, or trip cancellations occur.
What Type of Insurance Coverage Do Service Groups Need?
Depending on if your group will just be participating in one service or volunteer trip or several throughout the year, a single-trip travel insurance plan may be sufficient. If multiple trips are on the agenda, you may need to opt for an annual coverage plan.
You will want to make sure travel insurance for your group includes:
Medical Expenses: Coverage and information needed to obtain medical treatment at a local medical center.
Evacuation Coverage: Coverage that organizes and provides funds for medically necessary evacuations.
Trip Cancellation or Trip Interruption: Covers nonrefundable trip expenses if the trip is canceled for a covered reason. It also provides the money to book a plane ticket back home and return to the service work after any risk or event has passed.
Baggage: Provides reimbursement for stolen or destroyed luggage as well as give your group money to buy necessary items until their bags can be found and returned to them.
Repatriation Coverage: If a member of the group passes away while on a missionary trip, this coverage ensures that funds will be provided and family members will not have to go through the government and transportation systems to bring remains home for burial.
How Should I Go About Buying Health and Travel Insurance for a Missionary Group?
Timing is important because some benefits are only applicable if the travel insurance is purchased within a certain amount of days after payment for the trip begins. Therefore, buying travel insurance for your missionary group right away is key. Additionally, we recommend not purchasing a travel policy based on price alone. It is crucial to compare plans side-by-side and take advantage of the "free look period for a refund," which many companies offer. Keeping your group informed and up to date on all fronts will be the best way to make sure you are not liable for unexpected events. Volunteer, service and non-profit groups provide help to many countries around the world; we should treat their safety with the utmost care.
We work with leading underwriters to provide fast response and affordable options. If you would like more information about group insurance, please contact us or Request a Free Quote.