Health Insurance in Australia for Expats and Foreigners
Australia is one of the most popular expat destinations in the world. It has an exceptionally high standard of living, thanks to its low population density, long life expectancy, high standards of literacy and education, and excellent standards of public healthcare. In fact, according to the Human Development Index (HDI), Australia ranks 7th in the world for quality of life. No wonder expatriates love it! And as they settle in, they will find that Australia's public healthcare has a lot of benefits for them. This is what they need to know about public and private health insurance in Australia.
Overview of Australia's Public Healthcare System
Australia has a system of universal public healthcare known as Medicare. It is delivered through a combination of private and public services. On the public side are public hospitals, community services, public health initiatives, and government-based organizations. The private system includes private hospitals and clinics, pharmacies, and doctors in private practice who provide care to the public, billing the government directly when they see patients.
Public healthcare is funded by the federal government through taxes levied on salaries. The majority of taxpayers contribute 2% of their income to pay for Medicare. Those who earn little to no income have this contribution waived.
Private Health Insurance in Australia
Approximately 50% of Australians have private health insurance. And this number is growing. The Australian government is actively trying to encourage high earning individuals to take out private insurance policies to augment their public coverage. This is part of a program to relieve the pressure on public facilities and reduce wait times. In fact, high earners face an extra tax unless they carry private insurance. Given that private health insurance coverage is usually more economical for younger people, it makes sense to acquire it early on, even before you hit the salary threshold.
Pros and Cons of Using the Public Health System
Australia has an excellent public healthcare system. However, the system is not perfect. There are waiting lists for specialist appointments and elective treatments. As well, travel is often necessary in order to access specialist care in rural areas. Thus, most expats in Australia opt to have private health insurance to supplement their coverage from the public Medicare program. As an added benefit, private healthcare means being treated in facilities that are more comfortable and private, with shorter waits and a greater choice of physicians.
However, as many expats will attest, private healthcare facilities do not extend into the realm of emergency services. And in many rural and remote regions, emergency services play a more prominent role in providing healthcare. Therefore, even if an expat prefers the level of care and comfort offered through private insurance, it is still well worth applying for public coverage through Medicare. You never know when you will need help such as emergency services, and it is best to be covered when you do.
Can Expats Qualify for Health Insurance in Australia?
Medicare is available to all Australian citizens and permanent residents. Therefore, all expats who qualify as permanent residents are eligible for coverage.
However, this does not mean that all visitors to Australia can receive Medicare. In particular, all expats moving to Australia with a working visa (and not permanent residency) are not eligible. In fact, they must prove that they have adequate private health insurance or they will not receive your visa at all. Furthermore, all tourists and other short-term visitors to Australia should carry their own private travel medical insurance coverage.
Read: Insurance for Expats
What You Need To Know About Applying for Medicare
Generally speaking, signing up for Australian Medicare is easy. Permanent residents can use the official Medicare site to check their eligibility and begin the application process. The website is well laid out and will review what documents you need to have and what steps you can expect. When you have all your supporting documentation, you head to a government service center. Assuming everything is in order, you get a Medicare number right away and a physical card arrives in the mail within a few weeks.
It is worth noting that Australia holds reciprocal healthcare agreements with several countries. If you are a citizen of one of those countries, you may access Medicare through a different path. Thankfully, it is usually a quick and easy process. The Australian government has a website that outlines all that you need to know.
Benefits of a Private Global Medical Insurance Plan
In Australia's rural regions, healthcare services are occasionally covered by volunteers and charitable organizations. As well, certain services, including mental health care services, might be limited due to lack of resources. Holding a Global Medical Insurance Plan offers support and resources, no matter where you are in the country. And it also ensures you have access to the best facilities, whether they are private or public, to maximize your treatment options.
Best Health Insurance in Australia for Expats
We recommend the Cigna Global Medical Insurance plan for most expats or international citizens living in Australia. It is our most popular plan as it offers global coverage, affordable pricing options, and world class service.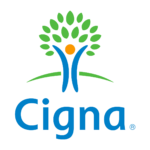 The flexibility to tailor a plan to suit your individual needs
Access to Cigna Global's trusted network of hospitals and doctors
The convenience and confidence of 24/7/365 customer service
Plan Details
|
View Brochure
Best Health Insurance Plan for US Citizens in Australia
For US citizens living in Australia, we recommend the GeoBlue Xplorer plan for several reasons. You are able to secure access to a premium international network of hospitals outside of the USA and, when you are in the the USA, you will have access to the Blue Cross / Blue Shield network of hospitals.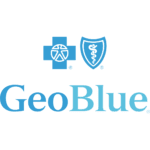 Premium Benefits, Coverage and Service
Define your deductible and prescription benefits
For Foreigners in the US or US citizens abroad
Plan Details
|
View Brochure
Clinics and Hospitals in Australia Accepting Health Insurance
Like most countries, you will be expected to pay for your doctor's visit and medical expenses while in the country at the time of consultation. If your health insurance company does not make payments for medical expenses directly to the medical service provider, get an itemized receipt and the hospital's contact information to send in for reimbursement. You can search for doctors under "Medical Practitioners" in the yellow pages, and most large towns and cities have 24-hour clinics. If you need emergency assistance by an ambulance, the police, or the fire department, dial 000 from any private or public phone for no charge. For non-urgent crimes, call 133 444 to reach the police's non-emergency line.
Top Ten Hospitals in Australia
How Routine Doctor Visits Work in Australia
The family physician plays a central role in Australia's healthcare system. You need to see a family physician for referrals for specialist care. As well, family physicians take care of all non-urgent concerns. Unlike some countries, in Australia, you do not turn up at the hospital's emergency department unless it really is an emergency or you are not sure where else to go.
Nearly all family physicians operate on an appointment basis, though some may reserve walk-in spots for patients needing prescription refills and other routine requests. Arranging a doctor's appointment in a rural area may take a week or more due to a shortage of physicians in the more remote areas of the country.
Through Medicare, approximately 75% of all doctors' visit costs are covered by the government. That number rises to nearly 100% for hospital visits, as Medicare pays in-patient costs.
How to Find a Family Physician in Australia
You can always search for a family physician by asking friends, family, colleagues, and neighbors for recommendations. However, you can also use a government service to aid with your search. Health Direct has a GP search tool (which you can also use to find specialists, dentists, and even pharmacies). When you are connecting with a physician's office, be sure to ask if they "bulk bill" or not. "Bulk billing" means the doctor bills Medicare directly. This is hugely desirable as it means patients do not need to pay for each visit and then apply to be reimbursed.
Related: