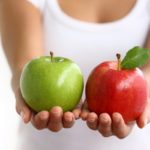 Comparing the Best International Insurance Plans
Whether you are planning a short trip away from home, business travel, or a longer vacation, having travel insurance is a must, and having the appropriate level of cover is vital. For those of you moving abroad, international health insurance will usually be a better option. This is why we strongly recommend you compare international insurance providers and policies. Review the information below to help better understand which plans are the best fit for your needs and budget.
Use Our Online Guide to Pick The Best Plan for Your Needs
Click on the relevant button below. We will give you options. You choose the plan.
No Two Global Insurance Policies Are the Same
While many international insurance policies look the same on the surface, there are usually differences when you get down to reading the fine print. The amount they cover, the excess you have to pay out when making a claim, and most importantly, what exactly they do cover will all vary to a certain extent so be sure to compare the options before making a decision. Here at International Citizens Insurance, you can compare travel insurance options from multiple different providers. We work with the biggest and most respected names in the travel and trip insurance business and can provide our customers with up-to-date information on the various policies offered through these companies. We provide three general categories of travel insurance:
What to Look for When Comparing Travel Insurance
When making plans for your next trip, it's easy to forget travel insurance. Many travelers leave it to the last minute and can end up rushing into buying a policy that doesn't suit their needs adequately. Travel insurance is a crucial part of any trip away from home, so we recommend you take your time reviewing the different options to find the most suitable coverage. When you compare travel medical insurance, there are a few factors you should consider, not just what the insurance will cost you. It is tempting to buy the cheapest travel insurance available, but this can be a false economy.
In general, you should expect that the lower the cost, the lower coverage, both regarding benefits and how much the provider will pay out. If you do have to make a claim, you could find the limits are not adequate, and you're stuck with having to pay a huge invoice. Therefore, the most critical factor when making a comparison is what the travel insurance covers.
Good travel insurance should cover you for such things as medical expenses, emergency political and medical evacuation, travel delays, and lost baggage. You can then upgrade the standard policy and pay a little more for enhanced benefits and higher coverage amounts.
Research, Review, and Compare Travel Insurance Before You Buy
There are thousands of international health and travel insurance companies offering a variety of products and services.  Most are similar.  You want to make sure you review the terms and conditions of the product they are offering and the financial strength of the underwriter behind the plan. We have carefully chosen recommended plans from top travel insurance companies and put them side by side for you to review and compare. If you need additional guidance, our staff can walk you through the differences and advantages of one plan vs. another.
Comparing the Different Types of Travel Insurance
Trip Cancellation and Travel Medical insurance are two different types of Travel Insurance. We have provided some detail below on the differences between the two options along with links to additional articles to help you research and compare these different travel medical plan types to help you find the best options for your trip.
Recommended Trip Cancellation Insurance
Trip Cancellation plans will cover the cost of your trip should you have to cancel for a covered reason. They also provide a number of other benefits, including emergency medical coverage, trip interruption, repatriation, etc. You can compare trip insurance plans along with the benefits offered by a few providers to find the best option for your specific needs. These plans are great if your trip is expensive and you are planning well in advance. We recommend the following trip cancellation for international travelers:
Trip Cancellation for US Citizens:
Compare Travel Medical Insurance for World Travelers
Travel Medical Insurance plans offer emergency medical coverage with additional benefits to provide you with peace of mind while traveling abroad. These plans are typically more affordable than trip cancellation plans. You should compare travel medical insurance as they vary widely in cost, benefits, and service.
The Atlas Travel Medical Plan is Available to All Nationalities
Travel Medical Insurance for US Citizens Traveling Abroad
For comprehensive long term coverage abroad, consider an International Health Insurance Plan
Compare Customer Service and Claims Processing
Here, we have done some of the work for you. The plans we include on our site are top quality with excellent customer service. Our goal is to make sure all of our clients are well taken care of by the plan administrator. To be honest, it reduces work for us and ensures we get repeat business as well as referrals from satisfied customers.
Other Travel Insurance Options to Compare
One enhancement is coverage for extreme sports activities. Extreme sports insurance is essential if you plan to partake in these types of activities because if you have an accident and you don't have the additional cover, you will find that the insurance provider does not pay out.
Some travelers may not want any medical cover at all, for example, if you are covered under another policy already, or you may feel that baggage protection is unnecessary. In these circumstances, you can consider purchasing a trip cancellation policy that will pay back your trip expenses if you have to cancel.
If your medical policy covers you abroad, you might want to purchase emergency evacuation to cover an unforeseen illness while traveling.
So when comparing travel insurance, it's not just a case of comparing what it will cost. Be sure to look into the different types of coverage, choose a policy that suits your needs correctly, and one that has adequate levels of cover.
What to Look for When Comparing International Health Insurance Plans
The considerations for those looking for a quality international health insurance plans are very similar to those listed above. Customer service, claims history, company ratings, and plans benefits are all important considerations. There are great costs discrepancies with international health insurance plans as the plan benefits vary much more widely. Coverage and benefits in global medical plans can be very basic - similar to what you get in a travel insurance plan - or comprehensive. Fortunately, we have a detail presentation and comparison of global health insurance to help you understand the various differences among several leading insurers.
Compare Top Global Health Plans
Underwriter and Ratings
Although the company administering the plan is important for customer service issues, they typically utilize an underwriter to back the plans they offer.  The underwriter is the organization backing the insurance plans financially.  All plans listed on InternationalInsurance.com are highly rated and financially stable.  If you are not sure, you can visit AMBest to review the current ratings of specific underwriters.
Next Steps: