Comparing the Best International Insurance Plans
Whether you're planning a short trip away from home, a business trip, or a longer vacation, having travel insurance is a must, and having the appropriate level of cover is vital. This is why we strongly recommend you compare international insurance providers and policies.
No Two Global Insurance Policies Are the Same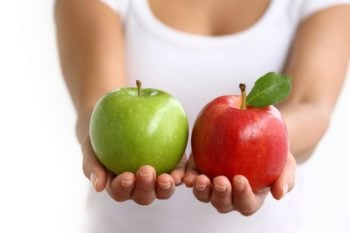 While many international insurance policies look the same on the surface, there are usually differences when you get down to reading the fine print. The amount they cover, the excess you have to pay out when making a claim, and most importantly, what exactly they do cover will all vary to a certain extent so be sure to compare the options before making a decision. Here at International Citizens Insurance, you can compare travel insurance options from multiple different providers. We work with the biggest and most respected names in the travel and trip insurance business and can provide our customers with up-to-date information on the various policies offered through these companies. We provide three general categories of travel insurance:
What to Look for When Comparing Travel Insurance
When making plans for your next trip, it's easy to forget travel insurance. Many travelers leave it to the last minute and can end up rushing into buying a policy that doesn't suit their needs adequately. Travel insurance is a crucial part of any trip away from home, so we recommend you take your time reviewing the different options to find the most suitable coverage. When you compare travel insurance, there are a few factors you should consider, not just what the insurance will cost you. It is tempting to buy the cheapest travel insurance available, but this can be a false economy.
In general, you should expect that the lower the cost, the lower coverage, both regarding benefits and how much the provider will pay out. If you do have to make a claim, you could find the limits are not adequate, and you're stuck with having to pay a huge invoice. Therefore, the most critical factor when making a comparison is what the travel insurance covers.
Good travel insurance should cover you for such things as medical expenses, emergency political and medical evacuation, travel delays, and lost baggage. You can then upgrade the standard policy and pay a little more for enhanced benefits and higher coverage amounts.
Other Travel Insurance Options to Compare
One enhancement is coverage for extreme sports activities. Extreme sports insurance is essential if you plan to partake in these types of activities because if you have an accident and you don't have the additional cover, you will find that the insurance provider does not pay out.
Some travelers may not want any medical cover at all, for example, if you are covered under another policy already, or you may feel that baggage protection is unnecessary. In these circumstances, you can consider purchasing a trip cancellation policy that will pay back your trip expenses if you have to cancel.
If your medical policy covers you abroad, you might want to purchase emergency evacuation to cover an unforeseen illness while traveling.
So when comparing travel insurance, it's not just a case of comparing what it will cost. Be sure to look into the different types of coverage, choose a policy that suits your needs correctly, and one that has adequate levels of cover.