How to Buy Travel Insurance in 5 Easy Steps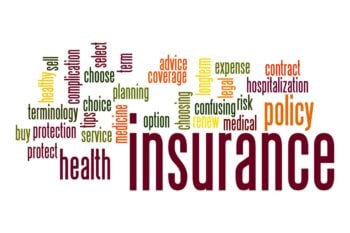 You've planned your next dream vacation or your volunteer trip abroad, what's next? Your first thought should be protected. You will want to get yourself and your fellow travelers covered for any unexpected accidents, injuries, or trip cancellations. Our advice: make sure you get the best possible coverage. To help, we have outlined how to buy travel insurance in 5 easy steps:
Purchase your Travel Insurance When You Make your First Trip Deposit
Many travel insurance plans will only cover you for all of their options if you buy within a certain amount of days after first starting to pay for your trip. Therefore, purchasing travel insurance should be a part of your trip planning process. Don't think of coverage as a "maybe" or "we'll" see. As soon as you've booked your trip, your travel insurance quest should begin.
Even if you already booked your trip, or you already started it, its not too late. You can still get travel protection, there just may be some limits on what will be covered.
Compare Benefits and Exclusions
In the hunt for travel insurance, benefits refer to what is covered, while exclusions refer to what is not covered. These two areas are crucial to your coverage plan. Travel insurance companies should offer this information in detail and you should take the time to compare them. Often times you will notice one provider will exclude coverage for some benefits that are not excluded by others. It is important to thoroughly read the plan details.
Related: Best Travel Insurance Companies
Don't Settle for the Cheapest Travel Insurance Plan
We know that it is tempting when shopping for travel insurance to take the easy way out and just buy the cheapest coverage. This is something we don't recommend! First of all, you may not be getting your money's worth. Second, it is important that you have a high coverage limit on your medical expenses. The last thing you want is to break an arm and have the hospital stay and treatment exceed your coverage limit.
Compare Your Options
Research and compare benefits and coverage available for the plan type you are interested in:
How to Buy Travel Insurance?
You've done your research and compared plans, now it's time to price the appropriate travel coverage. On our website, we provide links to the applications for the products we offer by category. Click on a category to obtain more information and choose a plan. We offer the following plans for international travelers:
Buy These Specialty Travel Insurance Plans
Review and Buy
Once you are set to buy, it is important to review your plan and make sure you take your travel destination into consideration. If you will be traveling abroad to a country that may be experiencing political unrest or natural disasters, these are crucial qualities to keep in mind when buying travel insurance. After you have completed these steps, purchase your travel coverage.
Now you are all set to embark on your next trip abroad with the protection of travel insurance.
Follow these 5 easy steps and you will be sure to stay safe. Is there something we missed? Do you have another question? Let us know in the comments below.
Also Read: