Cigna International Insurance Plans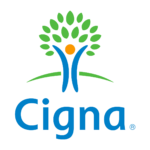 Creating a comprehensive, tailored plan with Cigna Global Health Options is simple. It's flexible, so you can choose and pay for only the cover you need. Their International Medical plans offer three levels of coverage: Silver, Gold, and Platinum. Each plan includes International Medical Insurance. Choose from two areas of coverage, depending on needs and location: Worldwide including USA and Worldwide excluding the USA.
Also, you can select optional modules, including International Outpatient; International Medical Evacuation; International Health and Wellbeing; and International Vision and Dental which enables you the flexibility to create an expat health plan that suits your unique needs.
As well as this, the plan offers a wide range of cost-share and deductible options on International Medical Insurance and International Outpatient, allowing you to tailor a plan to suit your budget.
Cigna Global Health Benefits
Cigna has worked in international health benefits for more than 30 years. Today, the company has 60 million customer relationships around the world. Looking after them is an international workforce of 30,000 people, plus a network of more than 1 million hospitals, physicians, clinics, and health and wellness specialists.
Their full-time, clinical team is led by physicians. They have years of experience in dealing with varied and unique clinical and service situations worldwide. Their vast experience means they provide high standards of healthcare, regardless of where you are in the world.
Cigna Expatriate Medical Insurance
Cigna's coverage is an ideal solution for expatriates and global citizens who are working abroad for a year or longer. The individual expat medical coverage we provide will cover you while abroad, and everywhere else in the world you may travel to, including back to your home country.
The plan offers the flexibility to design your plan to meet your specific needs and budget. The modular plan design allows you to add or remove certain modules, or groups of benefits, as required. The various modules include outpatient care, health and wellness, medical evacuation, vision and dental, and US coverage. Specifically, you can exclude certain modules to reduce your costs. For example, if you do not need cover in the USA, then when you exclude US cover from your plan, the premium rate will drop. You can also add or remove deductibles for inpatient and/or outpatient modules to further reduce your monthly premium.
Cigna's Global Health Mission
Everything we do is around our mission to help improve your health, well-being, and sense of security.
Plan Details and Additional information:
Cigna's Customer Care Promise
You can seek help for free any hour of the day or night.
You can talk to the right person at the right time. The Customer Care Team will direct your call to one of their healthcare experts.
You will have instant and easy access to healthcare facilities and professionals around the world.
On a rare occasion, you have to pay for your treatment directly; you'll be reimbursed, wherever possible, within five days of receiving your claim.
You can receive payment in over 135 currencies.
Cigna Global Health: Benefits of Coverage
Cigna Global Medical Plan offers flexible benefits with three levels of essential core cover, Silver, Gold, and Platinum to choose from. Their core policies cover for medical, inpatient, day case surgery, and accommodation costs. Also, essential cover for cancer and psychiatric care is provided. Gold and Platinum policies also offer cover for routine maternity and complications from maternity. After you have chosen your core coverage level, you have a menu of optional modules you can add or remove to enhance your overall benefits with the Cigna Global Medical plan.
Cigna Silver Plan
Overall annual benefit—$1,000,000/€800,000/£650,000
Inpatient, Day patient & accommodation cost—paid in full for a semi-private room
Total cover for cancer
Psychiatric cover – $5,000/€3,700/£3,325
Routine maternity cover—not covered
Cigna Gold Plan
Overall annual benefit—$2,000,000/€1,600,000/ £1,300,000
Inpatient, Day patient & accommodation costs—paid in full for a private room
Total cover for cancer
Psychiatric cover—$10,000/€7,400/£6,650
Routine maternity cover—$7,000/€5,500/£4,500
Cigna Platinum Plan
Overall annual benefit—Unlimited!
Inpatient, Day patient & accommodation costs—paid in full for a private room
Total cover for cancer
Psychiatric cover – Paid in full
Routine maternity cover—$14,000/€11,000/£9,000
Optional Cigna Global Health Plan – Add or Remove Benefits as Desired
Cigna Global Medical Plans are designed to be flexible to meet your needs and budget. After selecting the core coverage desired (Silver, Gold, or Platinum), you have the option of adding the following module into your plan to enhance your coverage. This allows you to pick and choose the benefits you want and will also help you to manage your costs.
International Outpatient—additional and more extensive outpatient cover that protects you from any treatments that don't require a hospital stay. This includes prescription drugs, dressings, and more.
International Medical Evacuation—peace of mind cover for transport and repatriation costs for you and a family member if you need treatment in another country. Including your country of residence or nationality.
International Health and Wellbeing—allows you to manage your health in your way with cover for screenings, tests, examinations, and other wellbeing activities.
International Vision and Dental—complete coverage for all your vision and dental costs. Including eye tests and routine and major dental work.
Optional USA Coverage—You can choose to include or exclude coverage in the USA. Health insurance in the USA is expensive. If you are not going to be in the USA, you can exclude USA coverage and save money.
How Much Does a Cigna Global Plan Cost
The plan's costs vary from as low as $100 per month to $1,000 per month, depending on your age, what country you are from, where your will be living, and the coverage options selected. With Cigna Globals modular plan design you have the flexibility to choose the coverage and benefits you want and exclude certain benefits you might not need. This gives you the flexibility to manage costs and keep the premiums down if desired. For examples of costs, see: Cigna Global Premiums and Costs