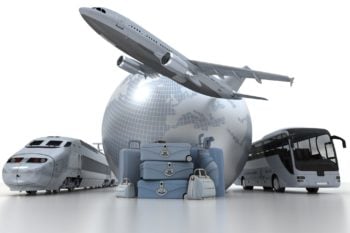 An Annual Travel Insurance or Multi-Trip coverage is the perfect solution for anyone who likes to travel away from home multiple times in one year. It covers a whole year of trips, whether for business or pleasure, up to a maximum trip duration for each trip, and these comprehensive policies offer a complete package of benefits.
Coverage is available for individuals or families taking multiple trips abroad during the policy year. Review and compare some of the benefits, coverage options, and costs as detailed below. There will be a limit on the number of days you can travel for each trip – often you can select from either 30, 45, or 60 days of cover for each trip.
Best Annual Travel Insurance Plans
Annual Travel Policy for all Nationalities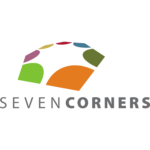 Coverage for Multiple Trips Each Year
Trip can be a Max of 30 or 45 days each
Annual Policy Term, Includes Cover for Covid
Plan Details
|
Apply Online
Annual Travel Medical Insurance for US Citizens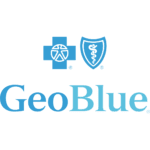 Up to $500,000 for sickness and accidents
$500,000 medical evacuation benefit
Covers Covid-19 and pre-existing conditions
Plan Details
|
View Brochure
Why Choose Annual Multi-Trip Travel Insurance?
If you don't travel many time in any given year then single trip insurance is usually the most cost-effective form of travel insurance for you; you pay just for the number of days you need (each trip can be no more than the number of days you indicate when you purchase cover). In contrast, an annual travel policy will cover you for multiple trips but you don't have to travel four or five times a year to make the purchase of an annual policy worthwhile. Even if you plan on traveling just a couple of times in a year an annual policy could already save you money on the cost of buying two separate single trip plans, especially if you're traveling with a spouse or children.
Of course, annual travel insurance really pays for itself if you are making multiple trips within a year. With just one application and one payment you are set for a year of short trips and can leave at a moment's notice without having to worry about arranging travel insurance because it is already in place.
If you need to travel often to visit a friend or relative, you're heading overseas for frequent business travel, or you simply enjoy traveling for pleasure, then this is the ideal travel insurance for you.
For longer trips abroad, consider a Travel Medical Insurance plan.
What Does Annual Travel Health Insurance Cover?
A great benefit of annual travel insurance is that it's cost-effective for your family too. Spouses and/or children can also be covered under one comprehensive policy so you don't need to buy an individual plan for everyone who is traveling. And not everyone named on the policy has to travel every time, as long as the main policyholder is traveling.
You also have the option of choosing your maximum trip duration. This is the maximum number of days you will be covered for each trip you take, and with coverage for up to 30 days or 45 days, you won't have to worry about rushing home.
How Much Does Annual Travel Insurance Cost
The cost of an annual travel insurance plan will vary depending on your age, the number of days per trip you would like to be covered, and the deductible you choose along with where you will be traveling to. For a 35 year old traveler, the Wander Frequent Traveler plan will cost as little as $180 per year with a $500 deductible and a maximum of 30 days abroad for each trip. The same plan will cost as much as $400 with no deductible and a max of 60 days abroad per trip.  In comparison, the Trekker Choice plan will cost the same person $175 for a max of 70 days abroad per trip. The Trekker Essential plan, with lower limits on medical benefits, will cost $113. (Remember, the Trekker Plan is only available to US citizens abroad and you must be enrolled in another primary medical plan in the US when traveling.  The quotes above are for travel outside of the USA. The Wander plan is ~ 40% more expensive if you are traveling to the USA.
Annual Trip Insurance Plans Cost Less if You
are younger,
choose a higher deductible,
choose fewer days for your maximum number of days abroad per trip
or are traveling outside of the USA
Can I buy an Annual Travel Insurance Plan for my Family
Yes. An annual policy can be purchased to cover your entire family for the entire year. Typically, the first person covered will be the most expensive. Adding a spouse adds to the cost but to a lesser extent. Adding children to your plan does not impact the cost of the annual plan significantly. In fact, some plans will cover your children and no extra cost.
Why Buy an Annual Travel Insurance Policy
Annual travel insurance policies are designed for frequent travelers who travel internationally so these are usually very comprehensive plans. The plans are designed to provide extended cover over and above what a basic trip insurance policy would cover you for. Medical expenses and benefits are increased, and you can add trip cancellation and trip interruption to the policy too, as well as lost baggage and travel delay.
Choosing a Multi-Trip Travel Insurance Plan
On InternationalInsurance.com we offer a range of international plans including a single trip for short length trips; travel medical insurance with its more comprehensive medical coverage and longer trip durations; and global health insurance which is designed for citizens who are residing abroad for an extended period of time. Our annual travel insurance policies are ideal for frequent travelers who want to stay away from home for shorter periods and offer exceptional value for money considering the level of coverage they provide.
Annual Coverage for Employees Living Abroad
If are living in a foreign country or traveling abroad for six months or more, you might consider an expatriate insurance plan. These are global health insurance plans which provide comprehensive coverage worldwide, including in your home country. One example is the Cigna International Plan which offers a flexible plan design, excellent service, and a range of benefits to meet your specific needs.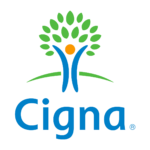 The flexibility to tailor a plan to suit your individual needs
Access to Cigna Global's trusted network of hospitals and doctors
The convenience and confidence of 24/7/365 customer service
Plan Details
|
View Brochure
Review these Annual Travel Insurance Plans
Below are two of the leading plans providing annual coverage for multiple trips abroad each year for you to review and compare. The Wander Frequent Traveler plan is great for all nationalities. The GeoBlue Trekker plan is a premium plan meant for US citizens traveling abroad.
Annual Trip Insurance Plans for any Nationality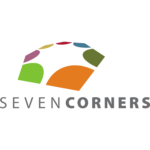 Coverage for Multiple Trips Each Year
Trip can be a Max of 30 or 45 days each
Annual Policy Term, Includes Cover for Covid
Plan Details
|
Apply Online
Annual Travel Medical Insurance Plan for US Citizens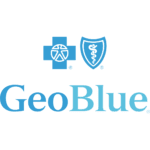 Up to $500,000 for sickness and accidents
$500,000 medical evacuation benefit
Covers Covid-19 and pre-existing conditions
Plan Details
|
View Brochure
Also Read: