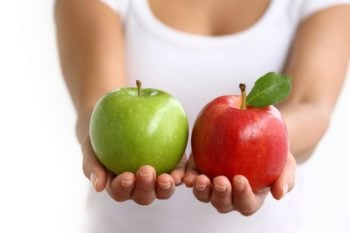 Reviews of Various Travel Insurance Plans
With so many different providers offering numerous different travel insurance policies, finding the right one can be challenging. There are lots of variables to take into consideration when buying travel insurance, including the cost, the amount of coverage, what the coverage includes, and how long it covers you, but what's also important is how efficient the provider is at settling claims. Reading travel insurance reviews is a great way to determine this last factor as it gives you, the customer, insight into that company's customer service, allowing you to make a more informed decision when purchasing your travel insurance.
Why Are Travel Insurance Reviews so Important?
In the age of the internet, everyone's a critic! You can find reviews on just about any product or service offered whether it's car insurance, the latest music or movie releases, your local schools, and even your teachers, so why not travel insurance?
Just like when you're purchasing any other product or service, we feel it's vital that you have all the information. A policy may sound great online, and the price is right, but is there a catch? What have past customers said in their travel insurance reviews about that particular provider?
International Insurance Reviews and Comparisons
International Travel Insurance Group agents will provide access to reviews of all travel insurance plans, whether they're positive or negative. We do not edit the reviews, so you're seeing original, unedited, and unbiased comments from actual customers. Our reviews cover the whole travel insurance process, from placing your original order, to making and settling a claim (if applicable).
Our agents can help you to review, compare and select from the following international insurance plans:
Trip Insurance Plans – Covers the cost of your trip with some additional benefits (lost luggage, trip delay, etc.)
Travel Medical Plans – Covers medical expenses as well as another risk when traveling overseas for less than a year
International Health Plans – Long-term Health insurance for expatriates and global nomads living abroad for a year or more
We also provide helpful comparisons of plans and companies that offer each of these International Plans.
Best Place to Compare and Review Travel Medical Plans
We offer a helpful chart to help you Review the Compare Travel Insurance plans for any nationality traveling abroad. This table provides a list of 3 top providers along with the benefits included in each plan. They are compared side by side so you can review how each plan compares to the others for that particular benefit. At the bottom there are links to get more details on each plan and for you to generate quotes for each option.
Our Reviewed Travel Medical Insurance Plans:
The following Travel Medical Insurance plans here have been reviewed by our team for price, service, and reliability. You may find other plans that are more affordable or are more well known – but these have our stamp of approval. GeoBlue is an excellent options but only available to US citizens traveling abroad. The Atlas plan offers a wide range of benefits at an affordable rate while maintaining a high level of service to their clients.
Review: Travel Medical Insurance Plans
Trip Cancellation Plans Reviewed
This trip cancellation plan is an excellent option for any individual or family traveling abroad for work or pleasure. Plans are available for US citizens only.
Best Annual Multi-Trip Insurance Plan
Annual Travel insurance plans will cover you for short trips, up to 30 or 45 days each, throughout a 12 month period – so you only have to buy the plan once each year. View more Annual Travel Insurance Plans
For US citizens abroad, we have reviewed and recommend the Trekker Plans from GeoBlue. For all other nationalities, we would suggest the Seven Corners Frequent Traveler plan.
Claims Process, Performance Ratings, and Customer Service
Our travel insurance reviews tell you whether the provider's customer service was up to par. How did they handle telephone calls or email inquiries? Was there a long wait to speak to a representative? Did the representative respond with adequate knowledge of the product and were they able to answer all queries?
How was the claims process? It's important that you know first of all whether the provider honored the claim, and if not, what was their reason? Was it a valid reason such as a line on the application not filled out correctly? This can be a common problem but if you're aware of the possibility you know to look out for this when filling out your application. If they did honor the claim, a travel insurance review could tell you how easy the provider was to deal with. You can learn if the claims process was handled efficiently and whether it was easy to make a claim. You'll then want to know if the provider settled the claim quickly. No one likes to have an insurance claim be ongoing unnecessarily, so the faster a provider settles the claim, the faster you can stop worrying about it. Finally, a review can also let you know whether past customers were satisfied with the outcome of their claim.
Reviews of Travel Insurance Companies
Most review sites are really reviews of specific travel insurance plans. Who is in charge of reviewing the travel insurance companies? Travel insurance company reviews are called "ratings" in the insurance industry. The biggest name in the insurance ratings business is AM Best. The mission of AM Best is to: "provide timely, accurate, comprehensive and insightful information to anyone interested in the creditworthiness of insurance companies and insurance-linked securities." In short, they evaluate the financial stability of various companies and assign a grade, or rating, to each insurer or underwriting. Be aware, these ratings are more indicative of the companies' creditworthiness not the level of service they provide.  Most people should be primarily concerned with travel insurance product reviews. As part of that review, you should consider the rating of that plan's insurer or underwriter, which should be disclosed on the site or in the supporting documentation.
Where to Start your Review of Plans
we have compiled a list of the top 10 travel insurance companies. Each of these companies are reputable brands, have excellent products, and their underwriters have good ratings from companies like AM Best. While reviewing these travel insurance plans, take a look at what is offered by each, how much the different plans cost, and the term of coverage available, along with other benefits that are most important to you. To get an idea of the various plan options to consider, visit our side-by-side comparison of travel insurance plans.
Also Read: