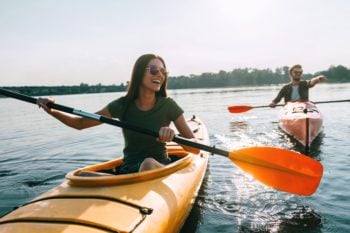 Global Health and Life Insurance Solutions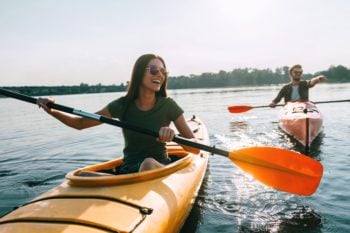 If you are an individual, a family or a business looking for international health or life insurance, Unisure Group has created plans with you in mind. Unisure's passion is in building insurance plans that are flexible, affordable, and will travel with you wherever you are in the world.
Unisure's individual life insurance plans are perfect for expatriates and global travelers who want to provide protection for their families and loved ones. Subscribers have several options for term life policies with Unisure. They can choose a coverage period (the "term") of five to 30 years and an amount of up to $6.5 million. They can also increase the value of the policy if needed.
Unisure also offers two optional life insurance riders, Accidental Death and Waiver of Premium. The Accidental Death rider doubles your life insurance payment up to a $1 million limit. With the Waiver of Premium rider, if you are unable to work for over six months due to an illness or injury, your obligation to pay premiums is waived.
Unisure also offers two international group health, travel, and life plans for companies with worldwide employees. Umatter and Umatter Core are comprehensive and flexible plans that provide members access to Unisure's world-class provider network.
Unisure's International Term Life Insurance plan is designed for expatriates and international travelers. Unlike a traditional life insurance plan, it will financially protect the insured's family in the event the insured passes away, no matter where they are in the world when it happens. Unisure guarantees coverage and premium for the duration of the policy term, even if you relocate or change jobs.
Term life insurance policies are recommended for individuals who enjoy an adventurous lifestyle and are not ready to stay put in one place. A term life policy will cover you for an agreed amount of time and if you die while covered by the policy, Unisure will pay out your benefit in full.
Unisure's application and underwriting process are quick and you can easily purchase your policy online.
Why You Should Purchase a Term Life Policy from Unisure
Interested in international life insurance?
Receive a personalized quote today!
Cover Basis

Single Life, Joint Life-First Death, or Joint Life-Second Death

Age at Entry

18 to 69

Cover Guarantee

Guaranteed for entire policy term

Premium Structure

Guaranteed for entire policy term

Minimum Sum Assured

$50,000 or currency equivalent

Maximum Sum Assured

$6,500,000 or currency equivalent

Rider Benefits Available
Waiver of Premium (expires at age 60)
Accidental Death Benefit (expires at age 70)
Cover Term
5 years - 30 years
All policies expire on the policy anniversary before the Life Assured's 75th birthday
Premium Payment Term

Same as policy term

Currency

USD, GBP, or EUR

Premium Payment Frequency

Monthly, Quarterly, Semi-Annual, and Annual

Minimum Premium

$50 or currency equivalent

Premium Payment Options

Monthly, Quarterly, Semi-Annual, and Annual
Free and Optional Benefits
Terminal Illness Accelerator
The Terminal Illness Accelerator is included for free on all of Unisure's term life insurance policies. If a medical professional diagnoses you with a terminal illness and officially gives you less than ten months to live, your benefits will be paid in full.
Accidental Death Benefit
The Accidental Death optional rider provides more coverage for your family if your death is unexpected. If you die directly from an accident, the sum you are insured for will double up to a top value of $1 million.
Waiver of Premium Benefit
Illness or injury can keep you out of work, making it difficult to keep up with premiums. With the optional Waiver of Premium rider, your obligation to pay premiums would be waived if you are in this situation for more than six months.
Interested in international life insurance?
Receive a personalized quote today!
How Much Does a Unisure Life Insurance Plan Cost?
Unisure calculates your premium based on a number of factors that can include your age, gender, nationality and residence, salary, smoking status and how long you want the coverage to last. Insurance policy premiums are different for everyone.
Life insurance policies can be issued in USD, GBP or EUR and can be paid monthly, quarterly, semi-annually or annually. The policy will remain in force as long as the premium is paid. Unisure provides a 90-day grace period if you cannot pay your premium on time. After 90 days without payment, the policy will terminate, and you will not receive any remuneration. If you die during that 90-day grace period, the overdue premiums might be deducted from your benefit payout.
The table below gives an idea of average monthly premiums for different age groups with a ten-year term life policy and $100,000 life benefit.
| Age | Average monthly premium* |
| --- | --- |
| 25 | $8 |
| 35 | $11 |
| 45 | $22 |
| 55 | $53 |
| 65 | $135 |
*Premium for a healthy, non-smoking male.
Unisure Life Insurance Eligibility
Unisure requires participants to be at least 18 years old and no more than 69 to purchase a term life insurance policy. Policies expire on the renewal date before the insured's 75th birthday. Unisure's policies are flexible, so you can increase or decrease your level of cover if your state of affairs changes at any point.
Exceptions and Exclusions:
Death by suicide is not covered for the first two years. If Unisure receives a claim for death by suicide within the first two years, the sum insured will be limited to the total premiums paid for the policy to date.
Unisure will not pay the sum insured if your death results from:

Active participation in any civil war, insurrection, riot, terrorist act, mutiny, piracy or acts of violence from any political or civil unrest,
Committing or trying to commit assault or
Participation in any act deemed a criminal offense.
Interested in international life insurance?
Receive a personalized quote today!
Unisure's highly experienced and dedicated administration team will help guide you through your policy application and underwriting process. If the worst should happen and your family needs to submit a claim, Unisure commits to processing all admitted claims as quickly as possible to ensure that all benefits are paid.
After the insured dies, the beneficiary or whoever is making the claim for the policy benefit will need to present Unisure with evidence and medical records, such as a death certificate, coroner's report or police report. After Unisure reviews the evidence, they will process the claim and pay all policy benefits.
Unisure may reject a claim or reduce the benefit payment if they find that the insured lied or did not answer all questions truthfully at the time of application.
Interested in international life insurance?
Receive a personalized quote today!
Unisure Group Health Plans
Unisure does offer a comprehensive group health insurance plan for your international employees, remote workers, or global team. Coverage is available to all nationalities. One feature is that coverage is available for both expatriate employees and local nationals.
Their Umatter international group medical insurance plan "puts the fun into insurance." It offers you and your employees a uniquely flexible solution with varying levels of coverage and benefits. You receive the core benefits and then select the elective benefits you desire for your team; you control the end-product structure and cost entirely. The insurer also offers flexible excess, co-pay, and deductible structures, allowing you (and your employer), to include a zero deductible option if desired.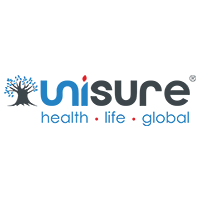 Multiple package options to choose from and combine.
Flexible excess (deductible) options.
Benefit modules include inpatient and outpatient care, family and maternity, health and wellness, and vision and dental coverage.
International life insurance is a life insurance policy that will cover you worldwide, wherever you are living in the world. Global life insurance policies are popular among expats and global travelers because domestic life insurance policies often do not provide coverage outside of your home country.
The Unisure plans are truly global and can cover all nationalities in almost any country. Unisure offers a variety of plan options with varying levels of coverage. Their customer service and claims team are excellent and can assist with all of your needs.
Unisure is a global insurance company featuring plans that provide worldwide coverage for health and life insurance. The Unisure Group provides global solutions for individuals, families, and businesses for their health and life insurance needs.
Unisure Limited is a Unisure Group company, registered in England and Wales with company registration number 9111373 and is authorized and regulated by the United Kingdom Financial Conduct Authority, with FRN 719400.
Unisure has offices in Johannesburg, South Africa; London, England; and Kuala Lumpur, Malaysia.
Unisure's term life insurance covers you for the period of time you have defined, known as the term. If you pass away during this time, your beneficiaries will receive the value of the policy.
Unisure provides a 30 day cooling off period which allows customers to cancel their policy and receive a refund of any premiums paid. If you cancel your policy after the cooling off period, Unisure will not refund any money and your coverage will continue until the next premium due date. 
Ideally, you will want enough to pay for your family's immediate needs, such as funeral costs, medical expenses, mortgage payments and credit card debt; ongoing needs such as food, housing, and insurance payments; and future needs such as your spouse's retirement and your children's education. Unisure has a life insurance calculator you can use to determine what value of benefits you need.
If you do not die during the term of your policy, then your plan expires.
No, Unisure does not provide cover for individuals living in the U.S. Unisure does cover U.S. citizens living outside of the U.S.
Yes, Unisure allows you to change your beneficiary at any point. You must submit a beneficiary change request form so Unisure can update your policy.