International Health and Travel Insurance Agency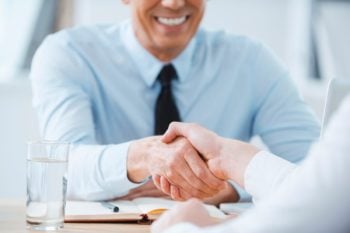 As a broker, the team at International Citizens Insurance is working for you, our clients. There are no charges for our service; the insurance company pays us. The plans cost the same; you get an extra layer of service working with someone focused on your needs.
As leading global insurance consultants, we have access to a wide variety of international health and travel insurance plans for individuals and groups so we can find the best plan to meet your specific needs. Not all plans are the same, and we will guide you through the research and assist with the application process. Once approved, you will be able to reach out to us if you need additional assistance throughout the term of your policy.
Licensed Agency and Consultants
International Citizens Group, Inc. (DBA International Citizens Insurance) is a business entity domiciled in Massachusetts and licensed to sell insurance in all 50 states and the District of Columbia.
All agents working for International Citizens Insurance each have individual producer licenses in the states they reside. You may ask your International Citizens Insurance agent for their license number anytime. You can also utilize each state's Department of Insurance producer licensing lookup tool.
International Citizens Insurance's National Producer Number is 17178617. Below are the corresponding license numbers.
Alabama
3001417535 
Kentucky
DOI-1145732
North Dakota
3001399807
Alaska
3001520239
Louisiana
923687
Ohio
1375626
Arizona
3001404491
Maine
AGN388986
Oklahoma
3001397909
Arkansas
3001401193
Maryland
3000650768
Oregon
3001483710
California
6005545
Massachusetts
17178617
Pennsylvania
1018819
Colorado
707934
Michigan
0133453
Rhode Island
3001399808
Connecticut
2733103
Minnesota
40752568
South Carolina
3001399406
Delaware
3001380074
Mississippi
15041288
South Dakota
10028870
District of Columbia
3001404147
Missouri
3001406106
Tennessee
3001638131
Florida
L104523
Montana
3001399095
Texas
2698805
Georgia
219868
Nebraska
3001402951
Utah
701395
Hawaii
539232
Nevada
3699799
Vermont
3694149
Idaho
864547
New Hampshire
3001399344
Virginia
151942
Illinois
3001399810
New Jersey
3001436020
Washington
1100860
Indiana
3703981
New Mexico
3001407234
West Virginia
3001395277
Iowa
3001399646
New York
LA-1675500
Wisconsin
3001405709
Kansas
464381014
North Carolina
3001482825
Wyoming
471087
Global Health Insurance Agents at Your Service
Our expert team is staffed with experienced licensed health, life, and travel insurance agents located in Boston, MA, and Neptune Beach, Florida. Our call center holds Florida resident agency license number L051464, and the company and its officers hold non-resident agency or agent licenses in all other 50 states.
Work with International Agents and Brokers
Not all international insurance products described on this website are available to all people in all US States or other countries at all times. Certain restrictions, conditions, and eligibility requirements apply. Insurance regulation is handled on a state-by-state basis in the US. If you are located in and living in the United States while viewing this website, certain additional restrictions, conditions, and eligibility requirements apply. Most of these conditions and requirements are built-in to the online applications provided by our insurance carriers and available through this website. Still, please contact us for details if you have any questions.
If you are an Insurance Agent or International Travel Professional and would like to offer one or more of our products, visit:
International Health and Travel  Insurance Agency and Affiliate Partnerships:
If you are an Insurance Agent or International Travel Professional and would like to offer one or more of our products, visit:
For service: Contact Us or Create a Quote
The information contained in this website is not intended to be an offer to sell or a solicitation in connection with any product or service by us in any jurisdiction where such an offer or solicitation would be unlawful or in which we, our insurance carriers or managing general underwriters are not qualified to do so.