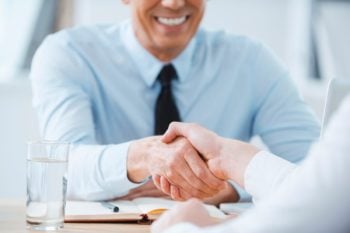 Licensed International Insurance Brokers And Agents
As a broker, the team at International Citizens Insurance are working for you, our clients. There are no charges for our service; we are paid by the insurance company. The plans cost the same; you just get an extra layer of service working with someone who is focused on your needs.
As leading global insurance consultants, we have access to a wide variety of international health and travel insurance plans for individuals and groups so we can find the best plan to meet your specific needs. Not all plans are the same, and we will guide you through the research and assist with the application process. Once approved, you will be able to reach out to us if you need additional assistance throughout the term of your policy.
Our clients love us! Read our Testimonials
Licensed Agency and Consultants
International Citizens Insurance, owner, and operator of InternationalInsurance.com and a subsidiary of International Citizens Group, Inc., holds Massachusetts resident agency license #1949293 and a National Producer # of 9245045. Our President, Joe Cronin, is licensed as a resident broker in MA (1946771). The company and Mr. Cronin are registered as non-resident agents in NY (1317713), WA (LIC849877), FL (W176767 and L104523), CA (0M49283), LA, (885427), MD (3000648298 and 3000650768) and UT (701199 and 701395). Andrew Blomberg, Director of Sales, is a resident agent in MA (2008855).
Global Health Insurance Agents at Your Service
Our expert team is staffed with experienced licensed health, life, and travel insurance agents and located in Boston, MA and Neptune Beach, Florida. Our call center holds Florida resident agency license number L051464, and the company and its officers hold non-resident agency or agent licenses in all other 50 states.
Work with International Agents and Brokers
Not all international insurance products described in this website are available to all people in all US States or other countries at all times. Certain restrictions, conditions, and eligibility requirements apply. Insurance regulation is handled on a state by state basis in the US, so if you are located in and living in the United States while viewing this website, there may be certain additional restrictions, conditions and eligibility requirements that apply. Most of these conditions and requirements are built-in to the online applications provided by our insurance carriers and available through this website, but please contact us for details if you have any questions.
International Health and Travel  Insurance Agency and Affiliate Partnerships:
If you are an Insurance Agent or International Travel Professional and would like to offer one or more of our products, visit:
For service: Contact Us or Create a Quote
The information contained in this website is not intended to be an offer to sell or a solicitation in connection with any product or service by us in any jurisdiction where such an offer or solicitation would be unlawful or in which we, our insurance carriers or managing general underwriters are not qualified to do so.