Countries with the Best Health Care Systems in the World
Wondering which country has the best health care plan? The UK, Australia, and the Netherlands rank at the top of the list. …and surprise! The USA is 11th!!

According to a 2017 publication from the Commonwealth Fund, The USA is ranked last out of 11 Countries.
"Among the 11 nations studied in this report – Australia, Canada, the Netherlands, Germany, Switzerland, France, New Zealand, Norway, Sweden, the United Kingdom, and the United States—the U.S. ranks last, as it did in 2010, 2007, 2006, and 2014"
Living Abroad? Find International Health Insurance or Expat Insurance for international citizens.
They go on to report on each country:
"Most troubling, the U.S. Healthcare System fails to achieve better health outcomes than the other countries, and as shown in the earlier editions, the U.S. is last or near last on dimensions of access, efficiency, and equity."
You can read the full report here: Commonwealth Fund Report (Update. According to 2017, the USA still ranks 11th)
Health Care System Performance Rankings

Source: Commonwealth Fund analysis
Key findings: The U.S. ranked last on performance overall and ranked last or near last on the Access, Administrative Efficiency, Equity, and Health Care Outcomes domains. The top-ranked countries overall were the U.K., Australia, and the Netherlands. Based on a broad range of indicators, the U.S. health system is an outlier, spending far more but falling short of the performance achieved by other high-income countries. The results suggest the U.S. health care system should look at other countries' approaches if it wants to achieve an affordable high-performing health care system that serves all Americans.
Related:
Best Healthcare In The World 2020 by Population 2020
"This (2020) report examines and compares aspects of health systems around the world. It provides conceptual insights into the complex factors that explain how health systems perform and offers practical advice on how to assess performance and achieve improvements with available resources."
Best Healthcare in the World
San Marino
Andorra
Malta
Singapore
Oman
Austria
Norway
Monaco
Greece
Iceland
Luxembourg
Netherlands
Switzerland
Belgium
Colombia
Cyprus
Saudi Arabia
United Arab Emirates
Israel
Morocco
Finland
Australia
Chile
Denmark
Dominica
Slovenia
Cuba
Brunei
Bahrain
Croatia
Qatar
Kuwait
Barbados
Czech Republic
Malaysia
Poland
Dominican Republic
Tunisia
Jamaica
Venezuela
Albania
Seychelles
Paraguay
South Korea
Senegal
Slovakia
Egypt
Kazakhstan
Uruguay
Trinidad and Tobago
Saint Lucia
Belize
Turkey
Nicaragua
Belarus
Lithuania
Saint Vincent and the Grenadines
Argentina
Sri Lanka
Estonia
Guatemala
Ukraine
Solomon Islands
Algeria
Palau
Jordan
Mauritius
Grenada
Antigua and Barbuda
Libya
Bangladesh
Macedonia
Bosnia-Herzegovina
Lebanon
Indonesia
Iran
Bahamas
Panama
Fiji
Benin
Nauru
Romania
Saint Kitts and Nevis
Source: https://worldpopulationreview.com/country-rankings/best-healthcare-in-the-world#dataTable
What Country Has The Best Healthcare System In Europe
Europe has 5 of the top 10 countries ranked by their healthcare systems. The best healthcare systems in Europe are offered by France, Italy, Malta, Spain, and Austria. Most other countries in Europe have excellent health care for their citizens. The biggest factors in driving their top rankings are affordability and access. The systems are typically heavily subsidized by the government and, as a result, are very affordable. At the same time, there are often long wait times and restrictions limiting choice in these countries – so none of these systems are perfect.
Which US States Have the Best Healthcare
The Commonwealth Fund's 2019 Scorecard on State Health System Performance reveals that most states are losing ground on key measures related to life expectancy as premature deaths from suicide, alcohol, and drug overdose continue to increase.
The states with the best healthcare systems in the USA
Hawaii
Massachusetts
Minnesota
Iowa
Connecticut
US states that have the worst-rated healthcare systems
West Virginia
Missouri
Nevada
Oklahoma
Mississippi
Source: https://2020scorecard.commonwealthfund.org/
Which Countries Have the Worst Healthcare
According to the World Health Organization, the following countries have the worst healthcare in the world:
Angola
Zambia
Lesotho
Mozambique
Malawi
Liberia
Nigeria
The Democratic Republic of the Congo
Central African Republic
Myanmar
Source: https://www.who.int/whr/en/
International Health Insurance Plans Abroad
When living abroad, make sure you have access to the best health care and coverage for your medical expenses.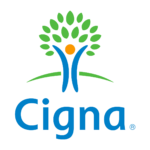 The flexibility to tailor a plan to suit your individual needs
Access to Cigna Global's network of trusted hospitals, clinics, and doctors
The convenience and confidence of 24/7/365 customer service
Plan Details
|
View Brochure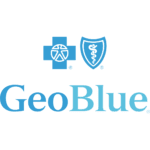 Up to $500,000 for sickness and accidents
$500,000 medical evacuation benefit
Covers Covid-19 and pre-existing conditions
Plan Details
|
View Brochure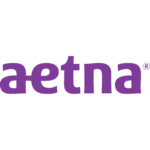 Fortune 100 company with more than 800,000 members
Access to Annual Health Exams & Medications
Coverage for Covid-19, Comprehensive Worldwide Cover
Plan Details
|
View Brochure
Searching for the Best International Medical Insurance? Visit: Compare Global Medical Plans
Best International Health Plans Based on Where You Will Be Living
Guides to the best health insurance for international citizens or expatriates living in specific countries based on the top destination countries of people living abroad.
Read:
Written by Joe Cronin. Joe Cronin is an expert in the areas of global health and international insurance, with specific expertise in advising individuals and groups on international health insurance plans. Follow Joe @Joe_Cronin_Jr