An Overview of the Philippine Healthcare System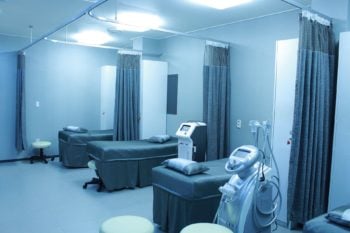 The Philippines has accredited hospitals and well-trained medical providers. In most cities, healthcare in the Philippines will be just as good, if not better, than in your home country.
However, the Philippines is made up of more than 7,500 islands, and the country has more than 20,000 miles of coastline. There are many remote areas within this geography. Remote locations may not have up-to-date equipment or adequate staffing levels, though the quality of health services will vary by facility and region.
Yet the healthcare system in the Philippines is steadily improving. The Philippine Health Insurance Corporation, known as PhilHealth, aims to provide universal coverage; expats and foreigners who legally reside in the Philippines can join this system for very low premiums. With a range of public and private options, you'll find that every kind of healthcare need can be met in the Philippines.
PhilHealth and Healthcare in the Philippines
The PhilHealth program was set up in 1995 to provide affordable universal coverage. In 2019, the country reached a major milestone with the Universal Health Care (UHC) Law. PhilHealth covers all kinds of medical care, including preventive, curative, and rehabilitative services. Thanks to the UHC Law, medical consultations and diagnostic testing, including lab tests, began to be covered.
PhilHealth counts about 90% of the country's population as members. Much of the funding for the Philippines' healthcare comes from "sin taxes" on alcohol and tobacco. The first of these went into effect in 2012; its success resulted in additional such taxes in later years. Many workers and employers also pay premiums that help support PhilHealth.
PhilHealth has different membership categories that vary based on work status, income, and age. The six major groups are:
Formal Sector: Workers employed by public and private companies
Indigents: Impoverished people subsidized by the national government
Sponsored Members: People subsidized by their local governments
Lifetime Members: Retirees and pensioners who previously paid 120 months of premiums
Senior Citizens: A category open to those who are 60 years of age or older, and who do not qualify as Lifetime Members
The Informal Economy: Self-employed people, migrant workers, and overseas Filipino workers; expats who are legally living in the Philippines are eligible to join PhilHealth in this category
Private and Public Care in the Philippines
In general, public hospitals and other public facilities handle preventive and primary care in the Philippines. Private facilities provide specialized care in areas such as cardiovascular disease or orthopedics.
Private care in the Philippines usually means additional comfort for patients. With fewer people seeking care, it's often faster to obtain treatment. Plus private facilities have more up-to-date equipment. However, it is not necessary to visit a private facility to be treated by an English-speaking doctor. If you seek care at a private facility, ensure you have the funds available to pay for your treatment or verify if your international medical insurance provider covers your costs.
Barangay (village) health stations and local health centers meet much of the country's primary care needs. Public hospitals have sometimes struggled with staffing levels, as care providers can often find better-paying jobs in the private sector or by moving overseas. Due to the issues with staffing and the fact that more patients seek care at these facilities, treatment delays are not uncommon at public hospitals. Those who can afford it often turn to private settings.
Healthcare Options for Expats and Foreigners
International citizens who are legal residents in the Philippines are eligible to join PhilHealth. Your membership could fall under the Formal Sector if a local business employs you. However, if you are self-employed or a freelancer, you can join PhilHealth as part of the Informal membership category.
PhilHealth benefits include inpatient and outpatient care, diagnostic testing, prescription drugs, rehabilitation, and preventive services. Annual premium costs range from less than USD$100 to over $700, depending on your income. To sign up for PhilHealth, visit a local PhilHealth office or check if the online registration system is accepting applications.
The Philippine healthcare system includes private medical facilities and care providers. Many Filipinos join Health Maintenance Organizations (HMOs) via their workplace to help with the costs of private healthcare. You may wish to look for an HMO or sign up for international health insurance so you can visit private facilities without having to worry about paying for everything out of pocket. Remember, visiting a private hospital can be necessary to receive specialty care. In addition, you might wish to avoid wait times!
Short-term visitors such as tourists will not be covered by PhilHealth. As such, they should carry their own travel medical coverage.
Read: Global Medical Plans for Foreigners Living in the Philippines
Best Health Insurance Plan for Expats in the Philipines
US Citizens: Best Health Insurance for US Expats
Cheapest Health Insurance Plan for Expats in the Philipines
How to Access and Receive Healthcare in the Philippines
In urban areas, you will find both public and private hospitals that meet high standards of care. We have compiled a list of the best international hospitals in the Philippines for expatriates. You can also visit Joint Commission International, a site that offers accreditation for international hospitals, to see if any facilities near you have received their stamp of approval. You can also turn to local friends, colleagues, and fellow expats for recommendations about which hospitals and clinics to visit in your area. Fortunately, most healthcare providers speak English, so you shouldn't worry about communication difficulties.
Access to medical care can be limited in remote locations. It may take time to receive emergency treatment or such care may be completely unavailable. If you have a medical condition that requires regular care, you may want to stick to more urban areas during your stay in the Philippines. If you visit a remote area and start to feel unwell, consider heading to the closest city in case your condition worsens.
Make sure to plan for how to pay for any medical care you receive. Without health insurance, you may need to pay a substantial bill if you're treated in a private hospital.
Out-of-Pocket Costs in the Philippine Healthcare System
Though the Philippines has high-quality public health facilities and hospitals, many people seek care in private settings. Private facilities not only have the latest equipment and shorter wait times, but private hospitals also often specialize in different areas of care. Someone with diabetes or cancer may only be able to receive necessary care at a private hospital. However, if you get private treatment, you may have high out-of-pocket costs. In addition, drugs are often imported into the Philippines, so some medications are only available at high prices.
HMOs are one way to deal with out-of-pocket healthcare costs in the Philippines. HMOs maintain a network of providers who members can see for care. Many regular employees in the Philippines are able to enroll in an HMO through their employer's benefits package. If you don't want to be limited to an HMO network, you can also sign up for a private health insurance plan that should allow you to visit private healthcare facilities without being overwhelmed by costs.
Reproductive Care in the Philippines
Catholic leaders (the Philippines is a majority-Catholic country) previously challenged the legality of female hormonal contraceptives, but today this kind of contraception is available in the Philippines. Birth control options now include long-acting reversible contraceptives such as subdermal implants and IUDs, as well as oral contraceptive pills and contraceptive hormonal injections.
Emergency contraception is not available in the Philippines, and abortion is illegal in the country. There are no exceptions for pregnancies that are the result of rape or incest. Termination of pregnancies that endanger the life of the pregnant person is of questionable legality and in general, are not accessible.
Mental Health and Addiction Treatment
Treatment for mental health issues is relatively easy to obtain in Philippine cities. Hospitals provide mental health services, and there are also private psychiatrists and clinics to visit. Unfortunately, this type of care is not available in rural areas.
A violent war on drugs in the Philippines has resulted in the deaths of thousands of drug users. But drug use has continued, while efforts to rehabilitate addicts have been underfunded and disorganized.
Confronting Healthcare Challenges in the Philippines
The lack of benefits and low wages in public facilities has long led doctors and nurses to leave the Philippines for work overseas. This "brain drain" of healthcare workers is a serious problem for the Philippine healthcare system. In 2019, the country had approximately one doctor or nurse per 20,000 residents, which is not considered adequate to a population's needs. The UHC Law seeks to transition Philippine healthcare workers from contractual positions to regular staff members in the public sector as a way to incentivize more healthcare workers to remain in the country.
The country is taking steps to send healthcare workers to areas that need more providers. One was to award scholarships to doctors from different municipalities. These doctors would then spend at least four years working in their home regions.
In 2018, the World Health Organization published The Philippines Health System Review, which noted that available beds in Philippine hospitals were very low: 23 beds per 10,000 individuals in the National Capital Region; outside the capital region, there were fewer than ten beds per 10,000 individuals. Both large and small hospitals are working to improve their facilities.
Today the Philippine healthcare system can turn to its Drug Price Reference Index (DPRI) for pricing information. Drug prices may be higher than in the index, as preparation and storage fees can be added to the final cost, but the reference helps guard against unnecessarily high drug prices. Another cost-saving measure is a mandate that public facilities prescribe generic drugs when possible.
COVID-19 and Healthcare
The Philippines suffered greatly during the COVID-19 pandemic, and Filipinos have not rushed to get vaccinated. In 2017, children who were vaccinated against dengue fever were given shots that caused the disease in some recipients. This immunization scandal increased vaccine hesitancy in the country, which the healthcare system is trying to combat.
Though healthcare in the Philippines isn't perfect, the country has a system that provides high-quality care to citizens and visitors alike. As a knowledgeable visitor, you'll have the peace of mind that comes with knowing how to access excellent care should you need it.
Related: