Overview of the Healthcare System in the Philippines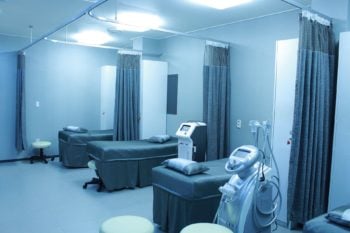 Healthcare in the Philippines is considered to be of good quality by international standards. For instance, the World Health Organization ranks the efficiency of the Filipino healthcare system 60th in the world. Meanwhile, the Bill and Melinda Gates Foundation, using medical access and quality as their criteria, ranks the Philippines 124th in the world. Regardless of the assessment criteria, the healthcare system in the Philippines is steadily improving. Above all, this is thanks to government reforms that are moving the country closer to a universal system. As such, all Filipino citizens are entitled to free medical care through the Philippine Health Insurance Corporation, known as PhilHealth. And in early 2019, the country reached a major milestone with the Universal Healthcare Act. After that, the scope of PhilHealth's coverage expanded to include free medical consultations and laboratory tests. Furthermore, going forward all Filipino citizens will be automatically enrolled in the national program.
While policy and legislation are set by the federal government, the public system is delivered through primary medical centers. These are administered through the barangay or local town health centers. This system makes sense for a country with more than 10,000 miles of coastline and 7,000 islands. Concentrating on primary medical centers at the local level means that regional concerns are prioritized.
In the country, the private and public sectors are intertwined. Many aspects of services are delivered through Health Management Organizations or HMOs. HMOs are like private providers. Patients see certain doctors within a certain network that operates on a reimbursement system. Most employees in the Philippines are enrolled in an HMO through their employer's benefits package. PhilHealth and HMO are two systems that work well together, with HMOs covering costs not included with the PhilHealth plan.
How the Healthcare System in the Philippines is Funded
The PhilHealth program was set up in 1995 to provide affordable universal coverage. PhilHealth is government-controlled and funded. It is financed by local and national government subsidies, as well as through contributions by employers and employees. Moreover, the program offers various medical plans depending on income, age, and circumstance.
PhilHealth has six major membership categories. They are:
Formal Sector: Workers employed by public and private companies.
Indigents: Impoverished people subsidized by the National Household Targeting System for Poverty Reduction. As such, this category includes people who have no visible means of income and whose income is insufficient for subsistence.
Sponsored Members: People subsidized by their local governments.
Lifetime Members: Retirees and pensioners who have already paid premiums for at least 120 months and are over 60 years old. These are non-paying members.
Senior Citizens: A category under a certain set of regulations (RA 10645) that offers free PhilHealth coverage to those 60 years old. However, this is not the same as lifetime members.  It applies to seniors not currently covered by any of the existing membership categories of PhilHealth.
The Informal Economy: Primarily self-employed people, migrant workers, and those who do not neatly fit within the Formal Sector category. In other words, it is a favorite among expats.
The Differences Between Private and Public Care
Like most countries, private care in the Philippines means many additional comforts for patients. Facilities are newer, cleaner, more comfortable, and more private. Wait times are shorter and the staff is multilingual. However, it is not necessary to visit a private facility to see an English-speaking doctor. Nearly all doctors and nurses speak English. In fact, their language skills are almost too good to be true. Much medical personnel is recruited to work in English language countries overseas.
Private services are important to the Filipino healthcare system. About 30% of the population uses the private system as their primary means of healthcare. A majority of hospitals, approximately 60%, are private as well. Furthermore, medical tourism is a significant part of the economy, which helps account for the large percentage of private facilities and specialty centers.
Many public hospitals, especially in large cities, have high standards of care and diagnostic services. However, that is not universally true of all public facilities. If you are opting for public care, a local friend or colleague can help advise you on which hospitals and clinics have the highest standards of care.
Who is Eligible for Healthcare in the Philippines
International citizens who are legally residing in the Philippines are eligible to join PhilHealth. For most, the Informal Economy membership category is the best fit. The annual costs are usually under $100. As well, foreigners married to a Philippine national can get coverage as a dependent.
However, short-term visitors, like tourists, are not covered by PhilHealth. As such, they should carry their own travel medical coverage.
Health Options for Expats and Foreigners
Expats looking to sign up for healthcare in the Philippines must first get in touch with PhilHealth. Happily, there is an online registration process for those in the Formal Sector and Informal Economy categories. This is a nice change for foreigners who are used to having to visit government offices in person! In addition to registering with PhilHealth, foreign citizens should also register ahead of time with a local doctor and a local hospital. Please be aware that you will be limited in the types of hospitals and range of doctors that you will have access to. Many private health care providers will have long wait times or limited availability, especially for foreign nationals.
PhilHealth is a public health care system for local nationals and you may want to supplement it with a private global medical plan. As mentioned, the private plan will be easily accessible with significantly more private hospitals than public hospitals. You will have shorter to no wait times and global access to care. Private health insurance plans also provide you with the option to receive care anywhere in the world, including back in your home country.
Read: Global Medical Plans for Foreigners Living in the Philippines
Best Health Insurance Plan for Expats in the Philipines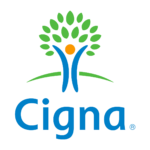 The flexibility to tailor a plan to suit your individual needs
Access to Cigna Global's trusted network of hospitals and doctors
The convenience and confidence of 24/7/365 customer service
Plan Details
|
View Brochure
US Citizens: Best Health Insurance for US Expats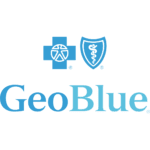 Premium Benefits, Coverage and Service
Define your deductible and prescription benefits
For Foreigners in the US or US Citizens Abroad
Plan Details
|
View Brochure
Challenges From the "Brain Drain"
"Brain drain", the emigration of highly trained or intelligent people from a particular country, is a serious problem in the Philippines for the healthcare system. Many qualified Filipino medical personnel are recruited to work overseas, leaving the medical industry short-handed. The country has approximately just one physician per 33,000 residents, which is significantly worse than in other countries. Furthermore, the problem is not just with doctors. From dentists to midwives, the average ratio of practitioners to patients is poor and shows few signs of improvement. However, recent changes have made provisions to award grants to medical students to start their careers in their home country. They also mandate that new medics serve in remote areas for three years.
Specialized Care and Addiction Treatment
The war on illegal drugs is brutal. Thousands of suspected drug dealers have been shot on sight. Additionally, there are lengthy prison terms for those caught using illicit substances. Fear of death from street violence and police encounters has encouraged many users to voluntarily surrender. Unfortunately, government-run rehabilitation centers are operating beyond capacity. They have become places of refuge from police brutality and street justice. Physicians are frustrated that they can no longer offer services like one-on-one counseling. And activists complain that the underlying causes of addiction, including hunger and poverty, are not being addressed. In other words, it is a frustrating and deadly situation. In conclusion, seeking treatment overseas is the preferred option for expats and Filipinos with financial resources.
Related: