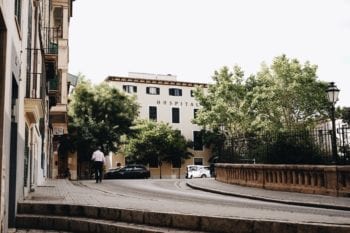 Understanding the Spanish Health Care System
Spain has one of the top healthcare systems in the world. In 2009, it was ranked as the 7th best overall by the World Health Organization. It is also ranked sixth in the EU for the number of doctors, averaging about 4 per 1,000 people, and the Spanish government spends about 9.2% of its GDP on healthcare. The result is an excellent standard of living. For instance, a 2015 World Health Organisation survey showed that Spanish women outlive all other nationalities apart from Japanese women. Despite high unemployment and high rates of smoking, people are healthier than nearly everyone else in the world. If you're moving there or simply traveling to Spain, here's what you should know about the healthcare system in Spain.
Overview of the SNS, the Spanish Healthcare System
Spain has a universal healthcare system known as the SNS or Sistema Nacional de Salud. Since 2002, health responsibilities were redirected to the regional level, resulting in 17 regional health ministries. However, the Ministry of Health, Social Services, and Equality remain responsible for policy and for monitoring performance at the national level. Through the SNS, all basic medical services are free. However, if you have surgery, an overnight hospital visit, or certain diagnostic tests there might be a small fee.
While Spain has a long history of supporting and advancing medicine dating back to the Middle Ages, the SNS has only existed since 1986, thanks to the General Health Law (Ley General de Sanidad). This law fulfilled a mandate in the Spanish Constitution of 1978. This mandate states that the protection of health is a right. Prior to the General Health Law, there was a system of obligatory health insurance linked to employment taxation.
Private Care Options for Foreigners Living in Spain
A number of people choose to use private international medical insurance while living in Spain. For those who choose this route, a higher level of service and convenience is available at hospitals and clinics. Private insurance is also associated with shorter wait times and greater privacy. Finally, a small percentage of people opt for a combination of public and private systems. They enroll in the public system much like the majority of their friends and neighbors and then purchase additional supplemental private coverage.
Cigna Global Medical Plan in Spain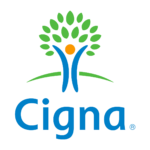 The flexibility to tailor a plan to suit your individual needs
Access to Cigna Global's trusted network of hospitals and doctors
The convenience and confidence of 24/7/365 customer service
Plan Details
|
View Brochure
How Expats Can Qualify for Local Health Care in Spain
For those in the process of relocating to Spain but aren't yet eligible for public health insurance coverage, you have to organize your own private health coverage in the meantime. If you have been registered at your local town hall for at least a year but still haven't met your region's standards for permanent residency, there's another option. The Spanish government has a private state insurance program (known as convenio especial) with a modest monthly fee. This is administered by the authorities in each autonomous region. You can also maintain your own private global health insurance, set up before you leave your home country.
Expats who are permanent residents are eligible to be part of the public healthcare system. That includes people who have an employer or who are self-employed and contribute to social security. It also includes those under 26 years old who are studying. As well, EU and UK senior citizens are automatically eligible for SNS coverage when they are permanently living in Spain.
Understanding the Application Process
Your first step is to register with your local social security office (Dirección General de la Tesorería General de la Seguridad Social or TGSS). You need to do this in order to get a social security number and a certificate stating that you're entitled to medical care. You'll also need to register your address and details at your local town hall.
With your medical care certificate, social insurance number, passport, and foreigner's identification number (also known as an NIE number) on hand, visit your local health center. There, you'll be issued a health card (Tarjeta Sanitaria Individual or TSI), which is usually sent to you by mail. The health center will also help you get a Sistema de Información Poblacional or SIP card, which you'll need to show every time you visit a clinic, hospital, or fill a prescription.
Managing Health Care Costs for Visitors to Spain
If you are traveling to Spain for a short period of time, a good travel insurance plan is recommended to cover your medical costs in case of an emergency. Travel medical insurance is a short-term solution for travelers who are traveling anywhere between 5 days and one year. Even if you have health insurance at home the chances are this will not cover you when traveling outside of your home country, or if it does, the level of coverage will be very minimal.
How To Find A Family Physician When in Spain
Once you've registered for public health insurance, the next step is to register with a general practitioner in order to get an appointment. In general, this is pretty easy. You can find a list of doctors through the SNS catalog of primary care providers or through the list provided by your insurer. Friends and colleagues can help you narrow down your choices.
How Routine Doctor Visits Work
In Spain, primary healthcare is provided through a health center (Centro de Salud or Centro de Asistencia Primaria or CAP), or a general practitioner's office (médico de cabecera). The majority of practitioners – both at clinics and in solo offices – see patients through pre-booked appointments. The wait to see your doctor will vary based on location and urgency but the average wait is about 2 weeks. Health centers are generally staffed by 4-8 doctors. On the plus side, the number of practitioners means that you can likely get an appointment that accommodates your schedule. On the downside, you might not always see the same doctor at each visit.
For visits to specialists outside the emergency room, you'll need a referral from your general practitioner. Specialist visits, general practitioner visits, and emergency room treatments are free for those covered by the SNS. However, private hospitals will charge a fee if you aren't covered by private insurance or if your insurance provider isn't accepted by them.
Related: Living in Spain as an Expatriate
Understanding Prescription Costs
In Spain, prescription costs vary depending on your income and age. If you're of working age, you pay a certain percentage of the prescription cost based on your income. At the lowest income level, €18,000 or less, you pay 40% of the cost. At the highest income level, more than €100,000, you pay 60% of the cost, with varying levels in between.
However, if you are a senior, you pay a much smaller percentage – as low as 10% – if your income is €18,000 or less. As well, the amount you pay is capped to as little as €8 a month. In short, if you are working and require several medications, your prescription costs could be very high, which is a strong argument for holding private insurance to help offset the costs. However, Spain does an excellent job providing for the medication needs of their seniors, especially those with a restricted income.
The Brexit Effect on the Spanish Healthcare System
According to the BBC, the British ex-pat community in Spain is worried about what their healthcare will look like in a post-Brexit Europe. Spain is home to a huge community of British expats, most of whom are senior citizens. UK pensioners are automatically eligible for public SNS coverage once permanently living in Spain.
As seniors, how they access healthcare is structured differently than the rest of the population, but they are unsure what the future will mean. According to the Financial Times, the country will guarantee healthcare services to this community, no matter what Brexit brings, but there is still a high level of uncertainty and confusion. Travelers visiting Spain and considering relocation will likely hear a lot of chatter about this topic.
Related: