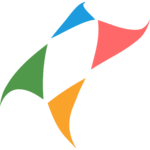 The International Citizens Insurance (www.InternationalInsurance.com) is owned and operated by International Citizens Group, Inc (ICG), located in Boston, Massachusetts. Run by licensed international insurance agents, we are ideally placed to assist you with your international insurance needs no matter where you are located around the world. The team is made up of experts in the field of global insurance and are trained to meet the specific needs of expats, nomads, and international citizens living or traveling abroad. Our personal service combined with our online business model can allow for real time answers, online applications, all enhanced by our email and phone support that responds in 24 hours or less to all of your questions.
Why We Do What We Do as Experts in International Insurance
Our mission is to educate consumers on the value of global medical, life, and travel insurance while providing a resource for them to research, compare and purchase plans for their relocation abroad or international trip. We offer expatriate insurance, corporate HR plans, volunteer group insurance, travel insurance, insurance for international employees, missionary plans, and cover for anyone living abroad or traveling throughout the world.
About Our Services – Guidance in Finding an International Health Plan
Through our website, we can offer some of the very best international health insurance, travel medical, group insurance and travel insurance policies to people from all around the world. Unlike traditional insurance sources, InternationalInsurance.com provides all their plans online through their website which has some benefits over traditional insurance brokers/ agents such as being able to offer insurance 24 hours a day, seven days a week.
We also pride ourselves on offering some of the best customer services and aim to answer all emails within a 24 hour period.
Testimonials: Our clients love us! View customer testimonials to see for yourself.
The plans at InternationalInsurance.com also have the backing of world-class international insurance carriers including Lloyds of London, GeoBlue, Cigna, HCC, IHIBupa, IMG, Aetna, Integra, and Sirius International Insurance Corporation.
We are here to help you find the best in international health and travel insurance. Let us know how we can serve you.
An International Insurance Broker Should Save You More Than Just Money
Many internationals pride themselves on being savvy consumers. They know how to track down the best flight and can always get a great hotel deal. They take satisfaction in doing their own research and not incurring any extra costs along the way. As such, many nomads are surprised to learn that using the services of an international insurance broker can pay off – in more ways than one.
Here are five excellent reasons to work with an international insurance broker before your next trip.
Expert International Health Agents
International Citizens Insurance was founded by Joe Cronin, an expert in international business, health insurance, and expatriate life. Our team is made up of licensed international insurance agents who are trained to provide expert and independent advice on a variety of plans to best suit our clients needs and situations. Our goal is to find our clients the best plans to meet their needs and budget. We are here for you.
History of International Citizens Insurance
InternationalInsurance.com has a history of helping expatriates, world travelers, groups and corporate clients find the best international health and trip insurance plans. We have been in operation for more than 11 years and has been a leader in offering the highest quality international health and travel insurance plans.

Our original logo! (Boring, we know)
We launched in late 2004 to offer health and travel insurance to expatriates and international citizens.  We recognized at that time that although there were many brokers offering a limited line of products, there was no one organization focused on the varied and comprehensive needs of the international traveler and expat markets.
Our goal at that time, and today, is to offer high-quality plans, choice in plans and top notch customer service. For the customer, we focus on user experience, interaction, and feedback.  We know that this can be a complicated and confusing process.
Since 2004, we have learned a lot about the needs of our customers.  Originally offering just a few products and plans, we have expanded to work with several international providers.  We now offer the widest variety of plans and options so we can meet all of your insurance needs.
In 2014 we created a new company, International Citizens Group, to focus our efforts on our customers, add additional resources to our services and expand our offerings.  We have relaunched our website to provide additional resources, including an online forum where you can ask questions, post comments and interact with the team here at InternationalInsurance.com.
We are not stopping here.  If you need assistance or have ideas for further improvement, please let us know. We strive for continuous improvement and customer satisfaction.
Company Info