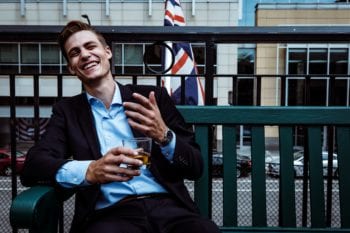 Global Medical Insurance Plans for UK Expats
British citizens have a long history of traveling, studying, and working abroad. While it's hard to get exact figures, a 2006 publication from the Institute for Public Policy Research estimated that 5.5 million British-born people live outside the United Kingdom. This accounts for nearly one in ten British citizens. Additionally, an estimated 400,000 people a year have emigrated from Britain for the past ten years.
The biggest British expat numbers are in Australia, followed by Spain, the United States, Canada, and Ireland. However, nearly every country has an active British expat community. And every year, approximately 230,000 young people between the ages of 18 and 25 take a gap year to break up their studies. Clearly, experiencing life abroad is hugely popular! While international citizens may come from different backgrounds and have different motivations for living abroad, they all have one thing in common. They have to sort out their healthcare! Healthcare overseas is very different from what it is at home. Thus, health insurance for expats from the UK should be a top priority when planning a big move.
Buying Private Global Insurance While Living Abroad
The UK enjoys one of the highest standards of healthcare in the world. As such, British citizens are in for a surprise when they visit many of the world's public hospitals and clinics. Things that they take for granted in the UK Healthcare System are hard to find or non-existent overseas. This includes private examination rooms, climate-controlled facilities, and modern diagnostic equipment.
Carrying private global medical insurance is the best way to receive exemplary care, just like you would at home. Private facilities have shorter wait times, access to more specialists, and many staff members are multilingual. Facilities are more private and comfortable and you can be assured you're in a clean, safe, modern environment. Some British expats are initially uncomfortable with the idea of private insurance. They imagine that it's something reserved for celebrities. Nothing could be further than the truth. Private insurance isn't about luxury but about getting an excellent standard of healthcare and not putting additional strain on limited public facilities.
Best Health Insurance for UK Citizens Moving Abroad
The Cigna Global Medical insurance plan is an excellent option for United Kingdom citizens who are planning to move abroad to most any country in the world. Their coverage is extensive and customizable.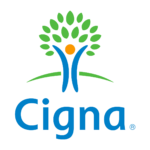 The flexibility to tailor a plan to suit your individual needs
Access to Cigna Global's trusted network of hospitals and doctors
The convenience and confidence of 24/7/365 customer service
Plan Details
|
View Brochure
Additional Health Insurance Recommendation for UK Expats
The Aetna International Pioneer Plan is designed for international citizens from the UK living abroad. The plan provides quality global coverage at affordable rates.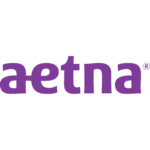 Private medical insurance for non-US expats
Four distinct plans with the option to choose area of cover
Ability to add optional plans
Plan Details
|
View Brochure
Insurance for UK Citizens Moving to the US
The GeoBlue Xplorer plan is designed for UK citizens moving to the US. This is a premium plan to cover UK expats in the USA, back home, and anywhere in the world they may travel to in between.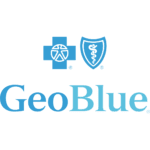 Premium Benefits, Coverage and Service
Define your deductible and prescription benefits
For Foreigners in the US or US Citizens Abroad
Plan Details
|
View Brochure
Will Your United Kingdom Health Insurance Cover You Abroad?
If you're moving abroad permanently, you'll no longer automatically be entitled to medical treatment under normal NHS rules. This is because the NHS is a residence-based healthcare system. In short, if you're not contributing to the taxation system that funds the NHS, you aren't eligible for NHS coverage.
Before you move abroad, you'll have to notify your GP practice so you and your family can be removed from the NHS register. Talk with the staff about how you can access your file if need be when you're overseas.
Access to UK Health Insurance in EU Countries
Until December 31, 2020, there will be no changes for expats from the UK visiting or living in the EU, Iceland, Liechtenstein, Norway, and Switzerland. As well, if you're living in an EU country or if move there permanently before December 31, 2020, you'll have life-long healthcare rights in that country. Of course, this is provided that you remain a legal resident. However, come 2021, new healthcare agreements are anticipated between the UK and the EU.
UK Healthcare Agreements With Other Countries
The United Kingdom has reciprocal healthcare agreements with several non-EU countries and jurisdictions. They include Anguilla, Australia, Bosnia and Herzegovina, British Virgin Islands, Falkland Islands, Gibraltar, Isle of Man, Jersey, Kosovo, Macedonia, Montenegro, Montserrat, New Zealand, St Helena, Serbia, and Turks and Caicos Islands. In most cases, these agreements only cover emergency healthcare at public hospitals. As such, expats from the UK shouldn't consider them a substitute for comprehensive health coverage.
How To Access Healthcare Abroad
Before leaving for your new destination, it is important to check what health services are available to you in that country. Many countries have based their own healthcare systems partially on the NHS model. However, that doesn't mean that they will include all the same services that the NHS provides.
In most cases, you'll have to register with the relevant authorities in your new country. Once you're set up to legally work and contribute to payroll deductions or other national insurance programs, you'll be entitled to register for public healthcare services. However, this process varies widely amongst different countries. You may be eligible for public insurance coverage as soon as you start working or it could take years before it's possible.
Government Recommendations For Expats from the UK
The UK government has extensive resources for British citizens living abroad. Soon-to-be expats can use the gov.uk healthcare guides to find out what rules apply in the country you're moving to. Additionally, the Foreign and Commonwealth Office (FCO) also provides useful information for British nationals living abroad including information on healthcare in foreign countries.
Planning to Return Home
If you are returning to the UK after living abroad and your intention is to live in the UK, you can use the NHS for your healthcare. You will need to complete a GMS1 form to register with a GP near your home.
The first time you have treatment anywhere in the NHS you will need to bring proof that you are eligible for free healthcare. You should bring documents that prove your residency in the UK. This could be proof of your purchase of property or a tenancy agreement, recent utility or council tax bill payment, or a UK bank account showing recent UK activity. Alternatively, you can also bring documents that prove your employment status in the UK. Some common examples include a payslip or letter from an employer, a bank statement, your unique tax reference number, or documentation from your local employment office to show that you are receiving a job-seekers allowance.
If you don't have these kinds of documents, you can also provide proof that you no longer live abroad. For example, you could provide proof that you have sold or rented your house in your previous country of residence. Other acceptable documents include proof of terminated employment or studies in your previous country of residence, shipped goods or transferred assets to the UK, or ended insurance policies and utility contracts.
Related: