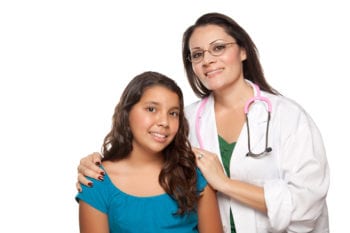 Health Insurance for Expats from Mexico
An estimated 13% of Mexicans live abroad. By far the most popular destination for expats from Mexico is the United States. It's home to an estimated 8.3 million to 11.4 million Mexican citizens. Trailing in second and third place are Canada and Spain. The United States and Spain are similarly popular for Mexican students. An estimated 30,000 Mexican students study overseas annually, a number that grows by a few thousand each year. Whether the time abroad is short term or long, staying healthy is important. Health insurance for expats from Mexico is essential to maintain good physical health – not to mention good financial health as well.
Does Mexico's Healthcare System Cover Citizens Abroad
Unfortunately, when you move abroad, your Mexican health insurance won't cover your needs in another country. Mexico's healthcare system is based on residency.
Best Medical Plans for Mexicans Living Abroad
Cigna Global provides the flexibility that you are looking for when you move abroad. Many Mexican expats have found this plan to be a great choice when living abroad.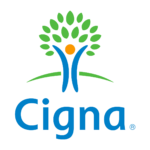 The flexibility to tailor a plan to suit your individual needs
Access to Cigna Global's trusted network of hospitals and doctors
The convenience and confidence of 24/7/365 customer service
Plan Details
|
View Brochure
Best Health Insurance for Mexicans Living in the USA
When moving to the US, GeoBlue Xplorer is a great option. With the Blue Cross Blue Sheild network of hospitals and doctors, you cannot go wrong in the US.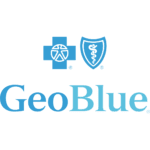 Premium Benefits, Coverage and Service
Define your deductible and prescription benefits
For Foreigners in the US or US citizens abroad
Plan Details
|
View Brochure
Anticipating Medical Costs Overseas
In general, healthcare in Mexico is very affordable compared to other countries in North America. It also costs less than healthcare in popular overseas destinations such as the United Kingdom, western Europe, and Australia. In particular, the cost of healthcare in the United States is astronomically high compared to Mexico. You don't want to be caught without insurance coverage.
In some circumstances, the problem isn't just the cost but also what's included in your coverage. In some countries, the cost of prescription medication, diagnostic tests like X-rays, and even ambulance rides aren't covered through public health insurance. Even if you think you have coverage, you could be left holding the bill for additional services.
Healthcare in Mexico versus Other Countries
In many regards, the strength of Mexico's healthcare system is in its flexibility. It has a public system, an employer-based system, and a private system. This allows for everyone to be included. It also gives patients the option to choose the style of coverage that they prefer. The system also includes provisions for those who are not employed or have low incomes. Not every country has a similar system. Many countries have employment-based systems for public healthcare. If you're not part of the traditional labor market, your healthcare choices are limited.
Payment processing is another big change for expats from Mexico. Depending on where you relocate, paying for medical visits is going to be vastly more simple – or highly aggravating. In Mexico, many clinics and hospitals don't participate in direct billing programs with insurance companies. As such, patients often have to pay upfront. They later submit their receipts for reimbursement. In other countries, you pay little to nothing upfront. For instance, Canadians are covered for 100% of the cost of their medical visits and no cash ever changes hands. In France, patients often pay a very modest co-pay of a few Euros but the rest of their costs are billed directly.
However, in countries like China, you might be required to pay for your care in advance. In an emergency, that wastes valuable time and causes tremendous stress. It's even a problem for minor maladies. Expats report that it's aggravating to pay for a foot x-ray in one wing of a hospital before they get their imaging done in another wing. That's a lot of hobbling and hassle.
Before you relocate, research how your new country operates when it comes to payment and billings. You don't want a nasty surprise when you're feeling ill.
Public Facilities vs. Private Facilities When Living Abroad
As expats from Mexico soon learn when they move overseas, the quality of public healthcare can vary widely around the world. It can even differ between regions of the same country. Those who grew up with Mexico City's excellent public hospitals will be shocked to see what passes for healthcare in many rural areas of the world. By contrast, those who grew up in Mexico's more remote areas will be thrilled to see the services offered at a modest urban hospital in many countries.
There are many advantages to using public facilities as they usually offer inexpensive care. Additionally, the staff really know their local communities inside and out. However, most public healthcare systems around the world struggle to receive adequate funding. Long wait times are common. Accessibility to specialists is difficult. And in the most strained circumstances, facilities are disorganized, crowded, and even unhygienic.
Utilizing private facilities means that you're more likely to be treated by a multilingual doctor. The facilities are much more private and comfortable. Additionally, waitlist times are greatly reduced. Plus, in many countries, the public and private systems work well in conjunction with one another. They're not necessarily as separated as they are in Mexico. As such, it's common for private facilities to make referrals to public practitioners if there's one person you really hope to see.
Using Pharmacies: What Mexican Expats Should Know
In Mexico, there are two groups of pharmacies. There is the segunda clase and the primera clase. Segunda clase pharmacies are found throughout Mexico and sell everyday medications like cholesterol drugs and allergy treatments. The primera clase pharmacies sell more restricted products, including serious pain medication.
This duel system is a rarity. Most countries instead have a system of drug stores and pharmacies. Both will dispense any medication you have a prescription for. However, drug stores usually have a large selection of toiletries, cosmetics, even snacks and toys in addition to having a pharmaceutical corner. Pharmacies are smaller and focus on dispensing prescriptions and not much else. However, there is often a small display of first aid items, vitamins, and so on. It must be said that the difference between what is technically a drug store and what is technically a pharmacy is increasingly blurred.  You can use either term and get exactly what you need.
Note that in smaller towns and rural areas around the world, pharmacies might need a few days to fill prescriptions for less-common medications. Additionally, you might be required to show identification in addition to your prescription for regulated pain medication.
Time Abroad and Planning to Return Home
The Institute for Mexicans Abroad, (Instituto de los Mexicanos en el Exterior or IME) is a valuable resource. This decentralized agency of the Mexican government's Foreign Ministry supports Mexicans who live and work abroad. While they don't facilitate healthcare coverage for Mexicans returning home after living abroad, they are a valuable source of information for all aspects of the expat experience, including moving back home.
Related: