Perfect for U.S. Citizens Who Frequently Travel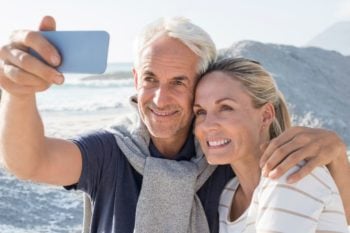 The GeoBlue Trekker plan is an annual multi-trip medical plan which offers emergency medical coverage while traveling abroad. Trekker covers unlimited trips outside of the U.S. per year with a maximum of 70 days per trip. In addition, the GeoBlue Trekker plan includes coverage for pre-existing medical conditions for both medical services and evacuation. You are required to have primary health coverage; the policy does not need to be a Blue Cross/Blue Shield plan.
GeoBlue is confident you will find the benefits and services with the Trekker plan to be exceptional. However, if you are not completely satisfied with your purchase, notify us in writing, indicating your desire to cancel. If you have not departed on your trip before the communication date, you will receive a full refund.
Ready to purchase Trekker?
Receive a personalized quote and purchase online in just minutes!
Compare the GeoBlue Trekker Multi-Trip Plans
Trekker Essential
Trekker Choice
Cost
See Annual Rates below
Duration of Benefits and Services
Multi-trip less than 70 days per trip in a 12 mont period
Eligibility
All U.S. citizens and U.S. permanent residents
Ready to purchase GeoBlue Trekker Insurance?
Receive a personalized quote and apply online in just minutes!
Trekker Annual Rates
The age of the oldest applicant determines your GeoBlue Trekker plan's annual rate. For Individual+1 and Family plans, the additional applicants must be family members. Prices are subject to change without notice.
How Much Does the GeoBlue Trekker Plan Cost
Trekker Essential Plan Rates
Age 50 & under
$165 Individual+1
$285 Family
Age 51-66
$200 Individual+1
$315 Family
Age 67-84
$235 Individual+1
$370 Family
Trekker Choice Plan Rates
Age 50 & under
$295 Individual+1
$505 Family
Age 51-66
$390 Individual+1
$600 Family
Age 67-84
$460 Individual+1
$715 Family
GeoBlue Trekker Eligibility Requirements
Eligibility requirements for the GeoBlue Trekker plans are:
Home Country is the U.S.
You must be under age 85
Enrolled in a Primary Plan
Children under age 6, must join with a parent
You must initially purchase the Trekker plan in your home country before departing on the trip
Products vary based on state
To include family members on your GeoBlue Trekker plan they must be:
Your spouse; civil union partner or domestic partner age 84 or younger, and your eligible child(ren) or other eligible dependents
Resident(s) of the United States
Traveling outside the U.S. and scheduled to spend at least 24 hours away from his/her home
In short, the Choice Plan is a premium level of coverage with richer benefits and comes with a higher premium. The Trekker Choice plan is more affordable and, will still offering comprehensive benefits, offers reduced benefits in certain areas of coverage. Review GeoBlue Trekker Benefits for a comparison.
No. GeoBlue Trekker plans can only be sold to customers purchasing from inside the U.S. Once issued. However, you may request a policy extension while overseas.
Both Trekker plans are available to customers who have primary insurance coverage in the U.S. and will cover pre-existing conditions. Please refer to the sample policy certificate for a definition of what plans qualify as primary insurance.
The GeoBlue Trekker plans are secondary insurance. However, GeoBlue will process and pay overseas claims as a primary payor and reserves the right, where applicable, to contact your primary insurance company to coordinate benefits.
The evacuation benefit pays for a medical evacuation to the nearest hospital, appropriate medical facility, or back to the U.S. Transportation must be by the most direct and economical route. All evacuations require written certification by the attending physician that the evacuation is medically necessary and must be approved by GeoBlue.
Yes. The GeoBlue Trekker plan does not exclude illnesses or injuries related to terrorism or a terrorist act. To be covered in countries where there are open hostilities, such as Iraq and Afghanistan, a member must not be engaged in hostile or combative activities.
GeoBlue's Global Health and Safety services help members identify, access, and pay for quality healthcare all over the world. Including a contracted community of elite providers in 180 countries. Members can access these carefully selected providers and arrange for the bills to be sent directly to GeoBlue. Please note, a member is responsible for their deductible at the time of service, if applicable. Direct billing can be requested by calling the assistance telephone number listed on your member ID card, or by emailing globalhealth@geo-blue.com.A claims instruction page is available online and can be accessed by visiting GeoBlue Trekker claims page. GeoBlue Claim forms are downloadable from this section of the site.
No. The GeoBlue Trekker plans are designed to cover outside the United States only.
A GeoBlue Trekker plan may be purchased up to one day before your departure date. However, GeoBlue recommends that customers wishing to receive a hard copy ID card should allow two weeks before their effective date when purchasing.
Upon a successful purchase, you will receive an email confirmation that contains all your necessary policy information and important contact information for emergencies. Once enrolled, members can instantly log in to the Member Hub area of GeoBlue's website and download an electronic ID card and other policy documents.
Ready to purchase?
Receive a personalized quote and purchase online in just minutes!
GeoBlue is the trade name of Worldwide Insurance Services, LLC, an independent licensee of the Blue Cross and Blue Shield Association. Made available in cooperation with Blue Cross and Blue Shield companies. For single trip insurance, GeoBlue offers the Voyager Travel Insurance with similar benefits.