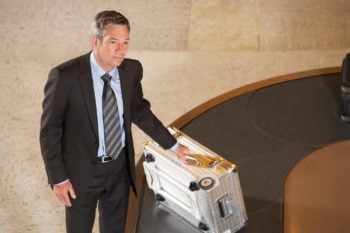 Single trip travel insurance is the perfect travel insurance plan for people who like to travel occasionally, or perhaps once a year for their main vacation. It provides essential coverage for when you are away from home, and with different levels of coverage available, you can tailor a policy, so you pay for only the features you need.
What is Single Trip Travel Medical Insurance?
When we talk about single trip insurance, we are discussing policies that cover you for just one, specific trip. You would arrange this insurance to cover you for the exact duration (number of days you are on your trip), and for the policy coverages that you feel you need. If you decided to take a second trip some weeks or months later than you would need to arrange a new insurance plan to cover you for that trip.
If you are a frequent traveler or someone who usually takes two or more trips per year, then we would recommend an annual travel insurance plan. This type of policy provides coverage for multiple trips across the year and will offer a far more significant saving on the cost of buying several separate single trip policies.
What Does Single Trip Travel Insurance Cover?
Insurance providers offer a varying range of coverage options for single trip plans so you can decide which level of coverage would be most appropriate for you, depending on where you are traveling.
Basic trip cancellation insurance can be purchased if you're merely looking for a policy that covers the payments you have made toward your trip. This is the right way of protecting your investment should something happen at home that stops you from being able to travel.
For domestic trips, within the United States, a standard trip insurance policy can provide cover against trip cancellation plus this higher level of cover will also protect you against medical expenses, emergency evacuation, travel delay, baggage protection and more. This type of plan can also be used around the world. However, when going internationally, you may want to consider a more comprehensive travel health insurance policy.
Travel health, also known as travel medical insurance policies are recommended for international travel due to the high cost of medical services in some countries around the world, and the higher cost of getting you back home in an emergency. As well as the increased levels of medical coverage, a travel health insurance plan will also cover lost baggage and more; it is not just a medical plan. This type of single trip travel insurance can be purchased for a trip that is a short or long term, covering a period of anywhere between 5 days and two years.
To the majority of single trip plans, you can add optional extras such as extreme sports, which will cover you if you are planning to participate in any adventurous activities.
If you are still unsure as to whether you should purchase single trip travel insurance or an annual policy, and which travel plan would be most suitable for your needs, please get in touch with one of our customer support team for help and advice.
Best Single Trip Travel Medical Insurance Plan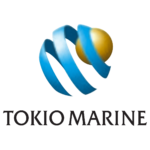 COVID-19 coverage outside your home country
Choose between the basic and more extensive coverage
Meets Schengen visa insurance requirements
24/7 worldwide travel and emergency medical assistance
Plan Details
|
View Brochure
|
Apply Online
Related: