Compare and Buy International Student Insurance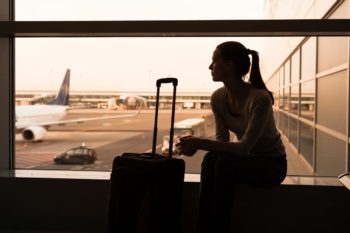 When you are planning to study abroad at an international school or university, you will be required by both your school and your host country to have adequate international student insurance when you are visiting. To ensure you have the right plan, International Citizens Insurance provides a range of options that will meet or exceed most visa insurance requirements and most schools' overseas student health coverage.
Insurance for Students Studying Abroad
Our Study Abroad Insurance Plans are for US Citizens studying abroad or enrolled directly at a foreign school.  In either case, make sure you have reviewed your insurance coverage options.  You may be able to save money and get additional benefits from buying a plan directly from one of our providers.  Make sure you review the student health insurance package of benefits, exclusions, and coverage amounts to ensure you are getting what you need – at the right price.
Global Student Insurance Plans for International Study
Our International Student Health Insurance plans are available to anyone studying in a foreign country.  You may choose to purchase a policy on your own as an alternative to the school's plan.  Sometimes, you can lower your costs while securing a better plan when buying outside the school plan.  This often makes more sense for older students, OPT participants, married students, or students with families.
Best International Student Insurance Plans
WorldTrips StudentSecure Plan
WorldTrips offers the Student Secure plan for international students enrolled in foreign schools and students studying abroad for less than one year.
GeoBlue Student Plan
The GeoBlue student plan is the Navigator plan for study abroad. The Navigator plan is an excellent option for US students studying abroad or international students in the USA. Eligible applicants include:
Foreign Students living and studying in the U.S.A.
International Faculty and Research Scholars in the U.S.
Optional Practical Training (see OPT Insurance) Participants living in the U.S.
U.S. Students and/or Faculty, planning on studying or teaching outside of the U.S.A.
IMG Student Health Advantage
IMG offers the Student Health Advantage plan for students studying abroad or enrolled in foreign colleges and universities. It is also a good option for international student health insurance in the USA.
Best Plans for Students Enrolled in the USA
International Student Health Insurance Plan Requirements
Most universities and colleges require their students to purchase an international student health insurance plan for their enrollment period. These requirements can vary depending on your university or college and can apply to any student or dependents traveling with you as well.
Although the student insurance requirements at your school can vary, you should make sure that your health insurance plan includes at least the following benefits:
Medical Coverage for Students
Universities, and typically the host country, require a minimum amount of medical coverage on your student health insurance plan. This dollar amount sets the minimum limit for eligible medical expenses that your student medical insurance plan will pay (often a maximum). Review the maximum and minimum coverage for the policy and each benefit. (For more comprehensive long-term international health insurance or compare global health insurance plans.)
Emergency Medical Evacuation
Another important aspect of international student health insurance is emergency evacuation. This benefit of a study abroad insurance plan covers your costs if the local facilities in which you fall injured or ill cannot give you proper care. If deemed necessary by the acting physician and your insurance company, this coverage will provide transportation to the nearest facility to properly treat your condition. This type of coverage does not guarantee travel back to your home country in this situation unless deemed necessary by your attending physician.
Repatriation of Remains
Repatriation of Remains, or the Return of Mortal Remains, provides funds in the event of your death while you are outside your home country. In an unfortunate event like this, shipping your remains to your family back home can be expensive. This benefit will provide the proper planning, logistics, and financial coverage for your family members.
Choose one of the plans below, including evacuation, repatriation, and all other benefits most schools require.
For group quotes, see: Student Group Insurance Plans
Our recommended International Student Plans:
Student Secure Plan:  Learn More  |  Free Quote / Apply
Navigator for Student:  Learn More  |  Free Quote / Apply
Student Health Advantage:  Learn More  |  Free Quote / Apply
Written by Joe Cronin, the Founder and President of International Citizens Insurance. Mr. Cronin is an authority in the areas of global health, life, and travel insurance, with expertise in advising individuals and groups on benefits for today's global workforce . Follow him @Joe_Cronin_Jr