Health Insurance for OPT Students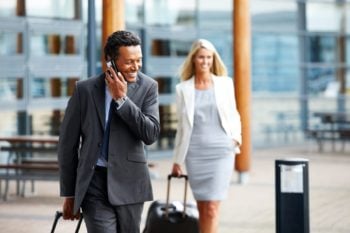 If you are in the US on an F-1 Optional Practical Training (OPT) visa, this is a pretty exciting time in your life. You have finished your education, found a job in your field of study, and are probably on your way to a successful career. You want to make sure you are also safe and healthy.
For OPT visa holders, there are no government-related health insurance requirements. Sometimes, your educational institution will determine a required medical insurance coverage level but may offer minimal direction. We are here to help you find a suitable plan for your period of training in the US.
Optional Practical Training (OPT) is a permitted 12-month working period for undergraduate and graduate students on F-1 visas who have finished their degrees or have studied in the U.S. for more than nine months.
OPT and F1 Insurance Requirements
It is essential that you, and any dependents, follow the insurance guidelines set out by your school. Your school may require you to purchase school-sponsored insurance while others allow you the flexibility of opting out of their plan and choosing your insurance plan.
The first step is to contact your school to learn if they have insurance requirements and a sponsored F1 insurance plan for OPT visa holders. If they do, remember to ask if dependents can be added, if that is relevant to you.
Be sure to get all the details about the medical insurance plan, including cost and detailed information about what will be covered. Also, find out if you can waive the school's plan in favor of purchasing your plan. If you can choose and opt out of the school's plan, you are likely required to buy your insurance.
Our Recommended OPT Student Insurance Plans
Tip: A less expensive Travel Insurance Plan might be sufficient. Check the benefits required by your school and those offered by the plan you choose. If you want a more comprehensive plan, consider an International Health Insurance Plan such as Cigna Global.
Employer-Sponsored OPT Insurance Option
There is a chance that your OPT employer will provide medical insurance. That coverage may not cover the costs of medical evacuation or repatriation of remains for those who are living internationally. If this is the case, then purchasing additional coverage would be necessary.
Medical insurance policies vary considerably in the coverage they offer, as well as the cost of the plan. During the process of selecting a plan, carefully consider your own needs, and they need of your family, if applicable.
Purchasing appropriate medical insurance coverage is the only way to protect you and your family against potential medical bills. The cost of medical care for an accident or illness while in the US could potentially exceed the annual income of your OPT employment.
When purchasing health insurance, remember that the coverage has specific limits. Any costs that exceed the limit are your responsibility to pay. Further, do not assume that your treatment will be covered regardless of the circumstance. Pay close attention to the "Exclusions and Limitations" portions of the insurance plan, so you know what is not covered and has limited coverage.
As an OPT visa holder, there are several things you need your health insurance plan to cover.
Medical Insurance for OPT Students
Your educational institution may specify the minimum medical coverage required for your OPT insurance plan. If not, consider how much you would be able to pay yourself.
Medical coverage includes a maximum amount that your insurance plan will pay. It also includes a deductible and a percentage of the bill your insurance plan will cover.
In the US, all health care is private, so you must pay the entire medical bill if you don't have insurance.
Be advised, that not everyone on an F-1 OPT visa is eligible for every OPT insurance plan. Factors that may play a role include:
If you've had domestic insurance before (such as through your school), you may not be eligible for OPT Student Insurance – look at short or long-term insurance instead
You can't buy OPT insurance if your employer provides you with insurance, but you find it too expensive
If you have already graduated from school, you are no longer eligible for international student insurance
Emergency Medical Evacuation for OPT Students
You may wonder what emergency medical evacuation insurance is and why you might need it. If you were injured or sick and the closest medical facility could not provide the care you need, this would allow you to be transported to the nearest facility that can adequately treat you.
The acting physician and insurance company are responsible for determining if the transport is required. Emergency medical evacuation insurance does not guarantee travel to your home country.
Repatriation of Remains
Repatriation of Remains is also called the Return of Mortal Remains. In the unfortunate event of a death while in the US, this provides funds for your remains to be shipped to your family at home. This portion of an insurance plan covers the planning, logistics, and cost, so your family at home doesn't have to be responsible for it.
OPT medical insurance plans can be purchased for as little as a few days and as long as two to three years. Any time restrictions are specific to individual insurance providers.
There are different levels of plans that you can purchase with increasing levels of coverage and benefits. All the plans offer savings for paying the full premium in advance and emergency medical evacuation coverage.
Purchase a Comprehensive Plan to Meet All These Requirements
OPT Insurance Coverage Level Options
With the StudentSecure Insurance plan, you have several options for the level of coverage desired.
Platinum / Elite – this level of the plan has maximum comprehensive coverage. It is arguably the best plan with a maximum medical benefit of $5,000,000 ($500,000 per illness) and the highest coverage after a deductible. Coverage for preexisting conditions starts after six months, and there are benefits for maternity needs and college sports.
Gold / Select – Still very good coverage. There is a maximum medical benefit of $600,00 and after the deductible, 80% coverage up to $5,000, then 100% to the maximum amount. Coverage for preexisting conditions starts after six months, and maternity and college sports benefits are included.
Silver / Budget – a very economical plan. The maximum coverage of $500,000 kicks in after a deductible. There is 80% coverage up to $25,000, then 100% coverage to the maximum medical benefit. Pre-existing conditions are covered after 12 months, and there is some coverage for maternity and college sports.
Bronze / Smart – the most budget-friendly plan. With a $200,000 maximum benefit, you pay 80% of the maximum coverage amount after the deductible. Pre-existing conditions are covered only if there is an acute onset and there is no coverage for college sports or maternity.
Student Secure Plan:  Learn More  |  Free Quote / Apply
Typically OPT insurance plans will not cover dental and vision, birth control, preventative check-ups, or vaccinations.
How Much Does an OPT Insurance Plan Cost
The plans range from as little as $35 to as much as $20 per month. A typical plan will cost the average OPT applicant $50 dollars per month. The pricing will change depending on your age, the deductible you select, and the benefits included in the plan.
Now that you know a bit more about purchasing medical insurance coverage, good luck with your research and making the right decision for your needs.
Our Recommended OPT Insurance Plans
Student Secure Plan:  Learn More  |  Free Quote / Apply
Navigator for Student:  Learn More  |  Free Quote / Apply