Discover How Health Insurance in Portugal Works For Expats
Portugal is hugely popular with expats. Retirees and students love it. It is a great home for young families and digital nomads! In fact, it is hard to imagine any group that would not adore Portugal's warm climate, low cost of living, beautiful cities, and overall high quality of life and healthcare. According to the 2019 Health Care Index, Portugal's healthcare system ranks as 22nd out of 89 countries, with an especially good score for quality of infrastructure. A different study by the World Health Organization rated Portugal 12th in terms of overall healthcare quality. No matter how you measure it, healthcare here is strong. If you are planning a move to this friendly, sunny destination, this is what you need to know about health insurance in Portugal.
Overview of Portuguese National Health Insurance Plans
There are three main streams of care for the public healthcare system in Portugal. The first is the National Health Services or NHS (or, as it is known in Portuguese, the SNS.) In operation since 1979, this subsidized state care is directed by the Ministry of Health. It's designed to serve all people who contribute to the social security system. This stream is funded through general taxation, as well as social security contributions. However, those who are not in the workforce (such as children and retirees) do not have to make contributions. Of note, this stream only covers mainland Portugal, the Azores and Madeira operate their own healthcare systems.
The second stream is known as the health subsystem program. It provides health insurance coverage to members of certain professions and organizations. Some of the most prominent groups covered under this stream include the police, the military, banking services, and public servants.
The third stream of care is voluntary private health insurance. While not as popular as it is in other countries, private medical insurance still plays an important role in Portuguese society. There are a number of national health insurance providers, as well as international health insurance companies that serve the expat community and foreigners living in Portugal.
Pros and Cons of Using the Local Health Insurance System in Portugal
Overall, the standard of public health in Portugal is excellent. Patients can expect comprehensive care from high-quality hospitals. However, like many countries, wait times in Portugal are a common source of complaint. As well, services are more limited in rural and remote regions compared to the cities. As such, it may be necessary to drive into the city for specialist appointments and tests.
Private healthcare insurance is moderately popular in Portugal. Approximately 20% of residents carry some kind of supplemental health insurance coverage. They do so in order to have extra costs not covered by the public healthcare system reimbursed, as well as to offset the costs of dental and vision care. The option of private insurance in Portugal also means that waiting times are reduced and patients can choose from a greater range of doctors.
How Expats Can Qualify For Health Insurance in Portugal
Internationals can qualify for expat health insurance in Portugal in several ways. First, if they are European Union citizens, they can access public health care through the European Health Insurance Card. This free card – which must be applied for before leaving your home country – entitles the bearer to receive healthcare at the same costs and standards as local citizens of your new country.
Secondly, expats from several non-EU countries have reciprocal healthcare agreements with Portugal. This list includes Andorra, Brazil, Cape Verde, and Morocco. As such, they can use the public healthcare system in Portugal for little to no cost.
Finally, all permanent residents in Portugal qualify to use the public healthcare system. While this does not help short term residents or tourists – who should all carry travel medical insurance for visiting Portugal – it does mean that those who have relocated to Portugal long term are eligible for care.
Read: Expat Insurance Plans
What You Need To Know About the Application Process
The first step towards gaining health insurance for foreigners in Portugal is to have health insurance! It sounds like circular logic, but in order to get a residence or work visa, would-be expats must demonstrate that they carry private health insurance. The same applies to students who are not from the EU. This is so they will not be a burden to the state by arriving ill or not having adequate coverage to provide for their care should they fall ill. The process of obtaining a residence permit can be expedited by visiting a local Junta de Freguesia or Parish Council office. They will issue a certificate confirming you have more than 90 days of residency in Portugal.
The next step for expats is to obtain a Portuguese número de contribuinte, the equivalent of a social security number. Employers usually do this on behalf of their employees but self-employed individuals will need to do it on their own.
With your SS number and residency permit in hand, you head to your local health services center. Once there, you fill out an application and receive your healthcare card, necessary for accessing the public healthcare system.
Benefits of a Private Global Health Insurance Plan
While English is widespread in Portugal, there is no guarantee that an expat seeking care through the public healthcare system will have an English speaking doctor or nurse. But by using private health insurance, an expat in need is all but guaranteed access to bilingual and multilingual staff members. Plus, private healthcare facilities are more comfortable, with a greater emphasis on patient privacy, rest, and recuperation.
Best Overall Health Insurance in Portugal for Expats
The Cigna Global medical insurance plan is an excellent options for expats and foreigners living in Portugal for a year or longer. Cigna Global has a string presence in Europe. Their plans offer flexibility in plan design, variable coverage options, and a high level of service.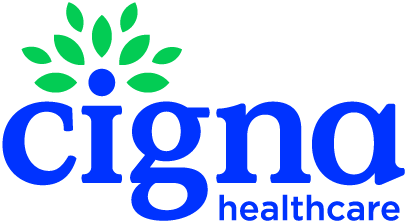 The flexibility to tailor a plan to suit your individual needs
Access to Cigna Global's trusted network of hospitals and doctors
The convenience and confidence of 24/7/365 customer service
Plan Details
|
View Brochure
Best Health Insurance Plan for US Citizens in Portugal
The GeoBlue plan for US citizens living in Portugal offers US expats a high quality global medical plan with comprehensive benefits around the world. You will have access to leading healthcare providers and hospitals anywhere in the world and the Blue Cross network of doctors and hospitals for care int he USA.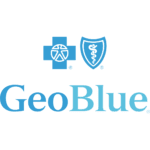 Premium Benefits, Coverage and Service
Define your deductible and prescription benefits
For Foreigners in the US or US citizens abroad
Plan Details
|
View Brochure
Hospitals and Doctors in Portugal
There are a mixture of 200 public and private hospitals in Portugal all staffed with English speaking health professionals to better serve expats and foreigners living in the country. The quality of care at these hospitals are reasonable by international standards and will be able to care for whatever ailment you may have. In a World Health Organization study, Portugal's healthcare quality was ranked 12th in the world. Hospitals in Portugal have heightened their management responsibility and upgraded their efficiency and effective assessment of professionals.
In an emergency, foreign travelers will not be denied treatment. Once you are stabilized, you will be required to show a form of insurance to pay for the treatment. Therefore, it is a good idea to purchase private travelers insurance.
Top Hospitals Accepting Health Insurance in Portugal
Doctors in Portugal – How Routine Doctor Visits Work
Health insurance for foreigners in Portugal revolves around the health center. In fact, the starting point for all health matters in Portugals are community health centers – the same ones you visit to first obtain a health card. This is where most doctors are based. Patients head here to obtain family physician services, maternity and childcare services, non-emergency care, and sometimes additional services like dental and physiotherapy care. A health center visit is also necessary to be referred for specialist appointments.
However, some forms of routine care may take place at a local hospital, depending on how things are set up regionally. For instance, many prenatal care appointments take place within the hospital system.
How To Find A Family Physician in Portugal
Family physicians operate through local health centers. Expats in Portugal can visit the SNS website to find the location closest to them.
Related: