Atlas Travel Medical Insurance Plan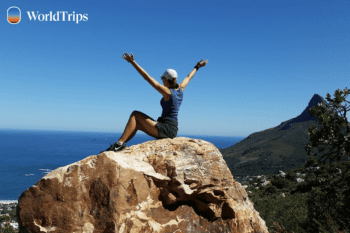 If you are planning to travel abroad for a certain length of time, our single trip Atlas Travel Insurance Plan is ideal to provide you with the coverage you need. The Atlas Travel series plan can be used anywhere outside of your home country – so your trip can include multiple destinations and you have the ability to easily extend coverage online or by phone if you need it.
Atlas plan provides coverage for:
COVID-19 Coverage Outside Your Home Country
Policy maximum from $50,000 up to $2,000,000 USD
Flexible deductible options
Hospitalization and outpatient coverage
Up to $100,000 in personal liability benefits
Prescription medication
Evacuation and repatriation
Mountaineering (up to 4,500 meters!)
Trip interruption benefits up to $10,000
The Atlas Travel Insurance plan comes in two options – for coverage outside the USA, Atlas International, and for coverage for those whose travels will include the USA, Atlas America Insurance. The plan will also meet and exceed most visa and immigration requirements around the world.
Why Choose Atlas Travel Medical Insurance?
Many times the primary medical insurance in your home country will not cover you while traveling abroad and often will not provide important services, perhaps essential ones, in the event of an illness or injury. Atlas Travel includes these essentials such as translation assistance while being treated, doctor and hospital referrals, and assistance replacing lost prescriptions.
WorldTrips, the plan administrator, provides 24/7 customer service for our Atlas Travel Medical insurance members. We also offer several different kinds of travel assistance services like emergency travel arrangements. In the event of medical emergencies, political evacuations, and natural disasters, we will provide you with assistance in making emergency travel arrangements.
How Much Does Atlas Travel Insurance Cost: Daily Rates
The cost of the Atlas plan starts at $0.81 per day. On average, the premiums range from as little as $2.00 per day to as much as $4.00 per day.  Rates below are your cost per day based on a $250 Deductible and effective July 15, 2020. Costs will increase with a lower deductible or increase with a higher deductible. You can generate a quick quote to calculate your total trip cost.
Atlas Premiums – Traveling Outside the United States (Cost per Day)
If the applicant is traveling outside the United States, use these rates for the Atlas International plan. This includes U.S. citizens traveling overseas as well as persons traveling between countries, i.e., a citizen of India traveling to the United Kingdom.
Plan Maximums →
$50K
$100K
$250K
$500K
$1M
$2M
Age ↓
Costs: Daily Rates
14(days)-29
0.81
0.97
1.22
1.34
1.46
1.52
30-39
1.02
1.27
1.52
1.64
1.85
1.91
40-49
1.68
1.87
2.20
2.36
2.60
2.69
50-59
2.94
3.03
3.51
3.74
4.13
4.25
60-64
3.64
3.60
4.24
4.54
4.96
5.11
65-69
4.13
4.55
N/A
N/A
N/A
N/A
70-79*
6.72
7.40
N/A
N/A
N/A
N/A
80+**
12.31
N/A
N/A
N/A
N/A
N/A
Atlas American Insurance – Traveling to the USA (Cost per Day)
If the applicant is traveling to, temporarily residing in, or visiting the United States, please use these rates for the Atlas America Insurance plan.
Plan Maximums →
$50K
$100K
$250K
$500K
$1M
$2M
Age ↓
Costs: Daily Rates
14(days)-29
1.49
1.88
2.12
2.67
3.05
3.20
30-39
1.81
2.47
2.94
3.16
3.48
3.66
40-49
2.59
3.21
3.67
4.35
4.99
5.24
50-59
4.29
5.33
6.73
7.63
8.39
8.82
60-64
5.46
7.04
9.56
10.41
11.43
12.01
65-69
6.36
8.03
N/A
N/A
N/A
N/A
70-79*
9.67
12.18
N/A
N/A
N/A
N/A
80+**
14.79
N/A
N/A
N/A
N/A
N/A
*$100,000 Maximum Limit for ages 65-79. For seniors, visit Senior Travel Insurance Plans.
**$10,000 Maximum Limit for age 80 and over. For seniors, visit Senior Travel Insurance Plans.
Rates provided above are shown in US dollars and are effective on 7/15/2020. Rates are subject to change. Charges will include Surplus Lines taxes and fees when applicable.
Eligibility and Key Benefits of Atlas International Health Insurance
Individuals traveling outside of their Home Country and are at least 14 days old are eligible for coverage. If you are under age 65, you may select your Overall Maximum Limit, ranging from $50,000 to $2,000,000. If you are age 65 to 79, the Overall Maximum Limit available is $100,000. If you are age 80 or older, the Overall Maximum Limit available is $10,000. The minimum coverage period is 15 days and the maximum coverage period is 12 months. You may purchase coverage in a combination of monthly and 15-day increments, depending on your needs.
What Does the Atlas Travel Insurance Plan Cover?
You can see an overview of the benefits provided under Atlas Travel insurance coverage by visiting our Schedule of Atlas Plan Benefits and Limits page.
When Does Coverage Become Effective and When Does It End?
Your coverage becomes effective: on the latest date, we receive your application and correct premium, the moment you depart from your Home Country, or the date you request on your application.
Your coverage will end on: the earliest of the end of the period for which you have paid a premium, the date requested on your Application, or the moment of your arrival upon return to your Home Country (unless you have started a Benefit Period or are eligible for Home Country Coverage under the Atlas America plan).
Does the Atlas Travel Medical Insurance Provide any Home Country Coverage?
Yes. Under certain circumstances, the Atlas plan will provide limited Home Country Coverage. If you purchase the Atlas Series for at least 3 months, and you purchase the Incidental Home Country Rider, you are covered for medical expenses only during one Incidental trip to your Home Country of up to 10 days. If you started a Benefit Period while your insurance under the Atlas Series was in effect, you are covered for medical expenses only for the duration of the Benefit Period, regardless of whether you are at home or abroad. Your Benefit Period begins on the first date you receive a diagnosis or treatment of a covered illness or injury while outside your Home Country and lasts for 180 days. If you have purchased Atlas America and have maintained coverage for at least 6 months, the plan provides Home Country Coverage for up to 30 days if you purchase the 30 day period at the time of application.
How Is "Home Country" Defined in Atlas Travel Medical Insurance?
If you are a US citizen, your Home Country is the United States, regardless of the location of your Principal Residence. If you are not a US citizen, your Home Country is the country where you principally reside and receive regular mail.
Am I Able To Extend or Renew my Atlas International Health Insurance Coverage?
After your initial purchase, you may extend your coverage (5-day minimum) up to a maximum of 364 days from the initial effective date. Provided there is no break in coverage, you will not be required to re-satisfy the Deductible and Coinsurance nor will benefit limits be reset.
Extensions must be made online in the Client Zone with payment by credit card.
Which Atlas Travel Medical Insurance Plan Should I Purchase?
If you are an international citizen traveling to the United States, you should purchase Atlas America Insurance. For travel outside of the USA, including if you are a US citizen traveling abroad, you should purchase Atlas International. Regardless of your citizenship, if you are planning on traveling for 6 months or more, you should purchase Atlas Travel Medical Insurance. This travel insurance plan does not include trip cancellation coverage. If you would like to purchase trip insurance, see our trip cancellation policies.
How Do I Add Countries to My Atlas Plan?
New countries can be added via the Client Zone and a new Visa Letter can be printed listing the various countries.