Don't Worry, You Can Still Buy Travel Insurance When Already Abroad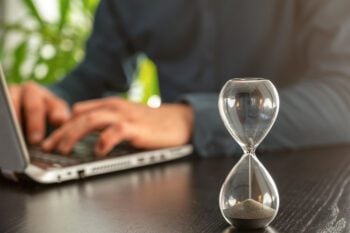 Even the most organized travelers can forget something important. Sometimes, that important item is travel insurance. Can you get travel insurance after leaving for your trip? What about getting travel insurance when you are already traveling?
Forgetting travel insurance doesn't have to be a crisis. You can buy travel insurance when already abroad. Select insurers will take the risk to cover you when you've already left on your trip. There are conditions, and you may pay a premium compared to travel insurance purchased in advance. But you do have options to buy travel insurance after leaving on your trip.
How To Buy Travel Insurance While Abroad
Not all insurers sell policies to people who are already traveling. But some companies do allow it. Our brokers can connect you to insurers who have post-departure travel insurance available.
Looking for International Travel & Medical Insurance?
Request a free quote and one of our specialists will contact you.
Can You Add Travel Insurance Any Time?
Yes! You can buy travel insurance to improve your coverage at almost any time during your trip. Insurers who provide post-departure insurance sometimes offer medical-only coverage. Travel that is underway doesn't need cancellation coverage, and needs less trip coverage. If you want cover for travel cancellation and other travel interruptions, ask for it specifically.
Is There a Time Limit to Buy Travel Insurance?
When you get a travel policy while you're already abroad, your coverage usually starts the day after you purchase it. Again, ask your broker for help if you need coverage right away.
For the process of buying travel insurance while you're away, give yourself half an hour in a quiet location. Have your trip information ready, and your phone or laptop charged. Your insurer will want to know about your flights, stays, and travel start dates. You will need to share an end date for your time away, or proof that you have booked your return trip. You'll pay in full for your insurance when you buy it. If you need to extend your trip while away, you can typically extend your insurance coverage for an additional period not to exceed 365 days of total coverage.
Can You Get Travel Insurance After You Have Departed?
The short answer is: Yes you can. Many insurers provide policies that you can buy after you've left home for your trip. Just remember that travel health insurance that you buy after departure won't cover anything that happened before you bought the plan. And the plan will usually provide coverage starting after a waiting period.
What if you're traveling and you have a medical crisis, but you did not buy travel health insurance earlier? Unfortunately, once you're sick or injured, it's too late to get coverage.
If you purchase travel health insurance after you are already abroad, it will only cover illness or injury that happens after you purchase it. You can't buy a plan when you get sick or injured to get those expenses covered — any medical problems from before you buy it won't be covered. Some insurers also won't sell you health insurance after your trip has started, or they may place limits on coverage for pre-existing conditions. Even if you're buying medical travel insurance late, or while you travel, buy it before you need it!
What if you're traveling with no medical insurance, or basic medical insurance, and a global medical crisis emerges, like a pandemic? Usually, you can't add new coverage to a plan you have already purchased if you have begun to travel. In a global crisis, insurers may update their policies. As the world saw with COVID-19, a pandemic can hit your travel plans, too. Check your travel insurance to make sure that pandemic disruptions are covered.
Also Read: Reading the Fine Print on a Travel Insurance Plan
Here's How to Buy Travel Insurance After Departure
Our licensed brokers can help you find post-departure travel insurance. Get the international travel insurance and the travel medical policy you need right away.
Can You Buy Travel Insurance for Someone Else Who Is Traveling?
Sometimes, people close to you go overseas without travel and health insurance. Fortunately, you can buy travel insurance for them, too, when they are already abroad.
Students often assume that university or family insurance covers them as they travel outside their campus abroad. But they may not be covered for travel that's not directly related to their international education. Getting trip insurance for your traveling student can protect your family from overseas medical expenses.
Parents and older relatives might not take the need for travel insurance seriously, until they see the problems travelers face today. You may reach out to protect them by buying them travel and health insurance. While some policies may have an age limit 64 or 65 many allow you to purchase travel insurance for those that are 90 and above.
For someone else, you can add travel insurance after they book their travel. For them, you can add travel insurance after booking, but before departure. This gives them coverage at a lower cost, with more benefits.
What do you need to buy travel insurance for someone else? First, you need their itinerary: plane tickets, destinations, and travel start and end dates. You also need their contact information: home address, email, and mobile numbers. You might need more information, like pre-existing conditions, medications, or birth dates. Your insurer will tell you which information they need. With this data, insurers can help you purchase travel insurance for someone else. The insured person will get an email with their policy details, and they will be protected by the policy you bought them.
Also Read: Group Travel Insurance
What Is the Latest Date to Buy Travel Insurance for Coverage?
Is there a time limit to buy travel insurance when you are already abroad? The latest date is the date that will provide you with some coverage after the insurer's waiting period. Most policies can go into effect as soon as the day after you purchase their policy. For example, if your flight leaves in 12 hours and you just purchased the policy – it may not cover your first day of travel. You cannot get trip cancellation coverage after you leave
If you are on your trip and a crisis that impacts your travel comes up, it is also too late to buy travel insurance. When you're in a crisis, like a flight delay, it's too late because your crisis won't be covered within the waiting period. When you are in a location going through challenging circumstances — a weather emergency, political unrest — insurers won't sell you a new policy because of your risk.

Compare multiple quotes and coverage options
Work with an insurance expert at no additional cost
Find the best plan for your needs and budget
Learn More
|
Get a Quote
Maximize Coverage for Travel Insurance Purchased While Traveling
Here is a final tip to help you get the most out of buying travel insurance after departure. Get your trip's end date right to make sure your coverage is for the full length of your trip. You may feel like your vacation is over when you leave for an airport or embark on the final part of a cruise. But it's not truly over until you arrive home safe. Until then, you need your travel and health care covered. The day and time you arrive home is the end of your trip — get coverage to include that date.
When to Buy Travel Insurance
When should you buy travel insurance? Next time do your best to get your coverage before you go. You'll save money and enjoy more coverage benefits. The ideal time to buy your travel insurance is within 10-14 days of your initial trip deposit. Can you add travel insurance after booking? You can, at any time before you depart. Once you have your trip details squared away, contact us to secure the right travel insurance for you.
Some travel insurance benefits are only available when purchased in advance. The biggest one is trip cancellation insurance. These policies cover the cost of the trip if you can't go. That benefit ends once you leave for your trip — because you've departed, you don't need it anymore.
Best Insurance for US Citizens Traveling Abroad
A great plan for U.S. citizens traveling abroad is the Atlas Travel Insurance plan from WorldTrips.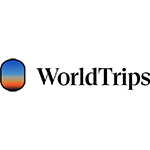 Emergency medical, evacuation, repatriation benefits
Choose between the basic and more extensive coverage
Meets Schengen visa insurance requirements
24/7 worldwide travel and emergency medical assistance
Plan Details
|
View Brochure
|
Apply Online
Best Insurance for International Travelers
An excellent option for international travelers traveling outside of their home country.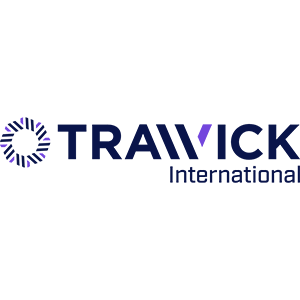 Coverage for non-U.S. citizens traveling outside their home country (excluding travel to the U.S.)
Limited Coverage for an unexpected recurrence of a Pre-Existing Condition
Coverage from 5 days to 364 days - extensions are available
Plan Details
|
View Brochure
Best Insurance for International Visitors to the US
Safe Travels USA from Trawick is the best plan option for international citizens visiting the U.S.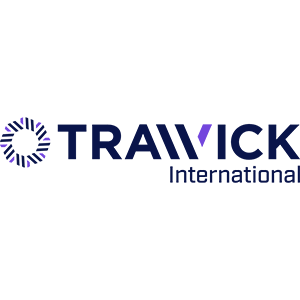 Coverage for non-U.S. citizens traveling to the U.S.
Limited Coverage for an unexpected recurrence of a Pre-Existing Condition
Coverage from 5 days to 364 days - extensions are available
Plan Details
|
View Brochure
Related Articles: