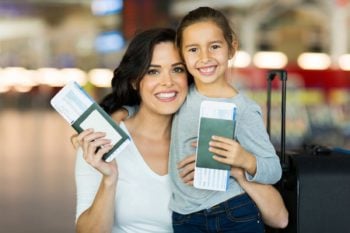 Advice on Making Your Trip Fun, Safe, and Enjoyable for Your Children
Traveling, whether within the United States or internationally, can be a really fun adventure. But traveling can also be tiring and taxing on the body and mind. When you have kids in tow, the challenge of travel becomes even greater. Children are certainly much needier than adults, and they must always be entertained. When traveling long distances, there are lots of important things to keep in mind in order to ensure that both your kids and yourselves have a pleasant and enjoyable vacation.
The Safety of Your Family Comes First
Of course, safety is the most important factor whether traveling alone or with children. If you're traveling by car, make sure everyone is properly seated with the right child seats or seat belts secured. Make sure your car is in good working condition with tires that are in good shape. If you're flying, be sure to talk with your children about flight safety tips and what to expect during the flight before you get on the plane. Always pack medications that your children will need, and bring along water bottles and snacks. Make sure everyone stays close together while traveling, and never let your children out of your sight.
Airplane Travel and Children
Traveling by air is much different than by car, particularly because you are at the mercy of security and the airlines. Make sure everyone is wearing slip-on shoes so it's quicker to get through the checkpoints at the airport. Have either you or your spouse go first through security, and have them carry all of the main items like electronics. This way, the process has begun and everyone else's check should be quicker. Bring gum for the kids so they can chew on it if their ears pop while flying. Give them something to keep them busy, like puzzles or a small gaming device, but make sure they use their headphones so as not to disturb the other passengers.
Entertaining your Kids During a Trip
If you're on a long road trip, kids will probably tend to get bored very quickly. If you have a DVD player in your car, make sure you bring along lots of movies the kids can enjoy watching. Hand-held games and books are also great for long trips both in the car and on a plane or train. As for your destination, make sure you've chosen a family-friendly place where everyone can have a lot of fun together. Live shows, amusement parks, zoos, and other attractions will make the trip one you all will remember, and these activities will help the children have a great time while creating fond vacation memories for all.
Family Hotels Fit for a Kid
If you are planning on staying in a hotel, find out if the hotel has amenities like a pool or playground. Use your best judgment when choosing a hotel. A swanky, upscale hotel will probably not be as kid-friendly as a larger chain hotel designed for traveling families. If the hotel has a balcony, make sure to keep all sliding doors locked so the kids cannot roam out and potentially fall. Check for popular hotels in your destination's area and read reviews to find out which ones will be the most accommodating to families with children.
Food for Thought…
Of course, food is half the fun of travel. But picky kids might be a different issue altogether. Make sure you have access to restaurants that serve up foods your children will like to eat. If there is nothing feasible nearby, you can at least try to locate a sandwich shop or smaller restaurant where you can pick something up that everyone will eat. Some hotels are in areas near grocery stores, which is perfect if you plan to pack lunches when you go on family adventures. If traveling by car, make sure you bring healthy snacks and plenty of water, and other drinks so no one gets hungry while you're driving.
Travel Insurance Plans for Families
Finally, make sure you have a quality international travel insurance plan in place before you set off on your adventure.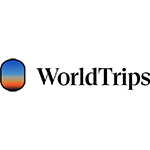 Emergency medical, evacuation, repatriation benefits
Choose between the basic and more extensive coverage
Meets Schengen visa insurance requirements
24/7 worldwide travel and emergency medical assistance
Plan Details
|
View Brochure
|
Apply Online
Related: