Safety Tips and Advice for Women Traveling Abroad
We are fortunate to live in a big and exciting world. It's a world that allows us to travel on vacation or business to all corners of the world. From large metropolitan areas to quiet rural areas to picturesque beaches, there is something for everyone. Travel is something that can be done by the young and old, whether you are men or women.
Travel Tips for Solo Female Travelers
However, women traveling alone, or with others, should take some extra precautions to ensure that they remain safe in their travels. While the majority of travelers do so without any incident or problems, it is always a good idea to be prepared for the unexpected and remain safe in your travels.
General Advice – Use Common Sense
While most of the precautions that women can do while traveling is due to common sense. If a situation looks to be questionable, it may be a good idea to avoid the place. To help avoid possible danger, it is helpful to do research before you leave. By researching the area you may be able to determine if it is safe for travel. Whether you travel alone or with others, there are some general rules to follow. Such as not to be alone in a strange place. Instead try to be around larger crowds, whether they are fellow tourists or local citizens. In addition, don't flash money or valuables in public. Doing so may make you a potential victim of criminal activity. Travel can be fun and exciting for everyone. However, by using a little caution and common sense can help ensure that your vacation or business trip can go off without a problem. To help learn how to stay safe while traveling, please feel free to review the following information. And, enjoy your trip!
Top Safety Tips for Women Travelers from the Experts
Limit Your Drinking
This is a tip that doesn't get said often enough. It's applicable whether you're at home or on the road. When you drink alcohol, you dull your senses and slow your reaction time, which in turn makes you vulnerable to others. (Source, Adventurous Kate: https://www.adventurouskate.com/top-10-travel-safety-tips-for-women/)
Dress Like a Local
In my opinion, this one could be highly debatable and, theoretically, women should be able to dress how they like wherever they go, but that is just not realistic. One of the best lessons I learned traveling alone over the years is how to blend in, and that means dressing like a local when necessary. (Source, Ytravel: https://www.ytravelblog.com/solo-female-traveler-safety/)
Travel in Groups or Pairs
In some countries, it's perfectly safe to walk alone at night. In others, it could be dangerous. Going out at night in groups or asking to be accompanied by someone else at your guesthouse or hotel is always smart. (Source, Nomadic Matt: https://www.nomadicmatt.com/travel-blogs/female-travel-safety/)
Carry a Whistle or Personal Safety Alarm
If you plan to do any sightseeing on your trip or go for a run, a personal safety alarm is a good addition to carry. (Source, SmallBizTrends: https://smallbiztrends.com/2015/06/travel-safety-tips-for-women.html)
Know Where You are and Where You Are Going
Check maps and travel guides before leaving on your route to familiarize yourself with the neighborhood. Burying your nose in a map can make you more vulnerable to pickpocketing. (Source, Monica Houghton, Forbes: https://www.forbes.com/sites/monicahoughton/2017/11/24/safety-tips-for-solo-female-travelers/)
Travel Advice Sites and Resources for Women Traveling Abroad
Our Recommended Travel Insurance Plan:
Of course, a good travel insurance plan will cover many of the emergencies you can't plan for, including accidents, illness, trip interruption and much more. One plan we recommend is the Atlas plan from Tokio Marine HXX. The coverage is good and the price is affordable. Click on the links below to learn more.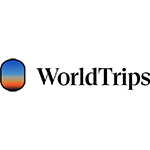 COVID-19 coverage outside your home country
Choose between the basic and more extensive coverage
Meets Schengen visa insurance requirements
24/7 worldwide travel and emergency medical assistance
Plan Details
|
View Brochure
|
Apply Online
Also Read: Travel to the USA: Travel Insurance for Visitors to the USA