Preparing for a Mountaineering Trip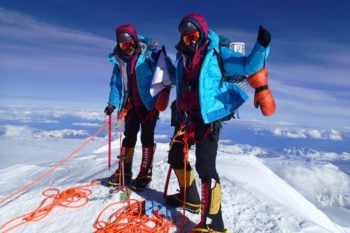 You've built up your fitness level, practiced on increasingly challenging slopes, finally found the most comfortable climbing boots and your family has stuffed your stockings with all the extra socks you can use. At long last, it's time to get the final details in place because that peak you want to climb makes all the work-a-day peaks worthwhile. Of course, if you use an expedition company you will be guided through much of your preparation and the logistics will be sorted out for you. This can be reassuring if it's your first trip but, for this article, let's assume you are going independently and need to plan the whole adventure yourself.
Mountain Climbing – Group or Solo?
Going solo sounds great if you're prepared to be your own company and stretching yourself to the limits. You will certainly know a lot more about yourself when you come back down again. Remember that you are also reducing the safety factor that is having a partner (or partners) brings. If you're going with a single partner, you obviously need to be sure it is someone you'll get along with and whom you can trust completely. Your partner can make or break your trip. On expeditions with more challenging objectives, a group of 3 or more can work better as you can share the workload. For climbing trips, this means you'll always have company at those long belay stances where dark thoughts about what's coming up can develop. A final alternative is a larger team. If this is made up of friends, it can work very well and will be a very sociable as well as challenging experience. If you don't know all the team members, I suggest making lots of effort to get together before departure. This ensures against the group breaking up into cliques and allows you to build a team based on the strengths of the individuals.
Research your Mountaineering Trek
After you've done your reading and your training, do some online research for the most up-to-date information. Learn about the best times to climb mountains in different regions of the world. If you're able to and interested in traveling to mountains beyond your own country, this can open up more opportunities with differing alpine seasons around the world. For example, the best climbing in Europe is from June through September, in New Zealand, it's December to March, and in Alaska, it's June and July. Within these generalized climbing seasons, there are marked variations of suitability dependent on the number of people climbing, the weather variations that cannot be predicted until they occur and the reality that some seasons are good and some are bad. We are so lucky today – Google is a wonderful guide to all kinds of groups. You can chat with people who have been there and found out what's best to pack for where you want to go. And that's where you'll find out about who your best guides or agents are because you will need someone inside the country to manage the inevitable red tape if not accompany you on the climb. You will need a climbing permit in any case.
Travel Insurance for Mountain Climbing and Mountaineering
Make sure that you are covered for medical emergencies. Purchase a travel medical policy that covers mountaineering. The Atlas Plan is considered the best for mountaineering and covers climbs up to 4,500 meters. For climbs above 4,500 meters contact an agent for specialized coverage. Depending on where you're going, shots will be required. Check with your doctor a few months ahead to make sure that your immunizations are up-to-date for your destination. Some may require a series of shots, so checking in early is smart. Your doctor or their assistants may also help you plan your medications for the trip. Some doctors are more than willing to send you off with some good general antibiotics for your kit – just in case. And it really won't hurt to check with your dentist too – there is nothing like a nagging toothache to spoil a climb.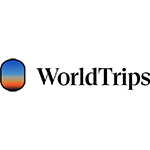 COVID-19 coverage outside your home country
Choose between the basic and more extensive coverage
Meets Schengen visa insurance requirements
24/7 worldwide travel and emergency medical assistance
Plan Details
|
View Brochure
|
Apply Online
Beyond the Basics of Mountaineering
While you're waiting for the next in that series of immunizations, it's a good idea to go over your gear and make sure it's all on hand and in tip-top shape. Your equipment should include:
Ice ax, ice hammer
Helmet
Gaiters
Harness, belay break
Headlamp
Backpack (lightweight, strong, with hooks for the ice ax and crampons to hang through)
Ropes and carabiners (The strong ones you need are expensive and usually kept behind counters)
Tape for abseil loops
Ice screws, nuts, slings, etc. (these items are dependent on the type of mountain being climbed)
First aid kit (small)
Sunscreen and lip salve, sunglasses, goggles
Tent (this must be one that can withstand high wind and snow; these types of tents tend to be highly specialized and the most expensive; or a bivouac
Sleeping bag – mountain quality
Cooking supplies (be sure to get a cooking appliance that is lightweight and will light under dreadful conditions of cold and wind) and lightweight utensils and mug, plate
Food – high energy food is a must. Read up on the types of food supplies, usually high in fat (chocolate, nuts, sweets, cookies, condensed milk, cheese, dried fruit, sugar lumps, olive oil, energy bars, etc.)
Water, reconstituted fruit drink (powder)
Straw to allow you to suck trickles of water from rocks or pools along the way as additional hydration
Pocket knife (small)
All-purpose biodegradable soap
Feces and urine removal kit & toilet paper
Climbing permit
Map
Compass, GPS perhaps
Camera (optional but there are good lightweight ones available now) – be aware that cold batteries don't work. You may need to keep batteries warm in a pocket and then fumble them into the camera when needed
Passport and visas, plus photocopies of the same
A few pens and lots of pencils with a couple of sharpeners. Pens are great, but pencils never freeze.
A notebook. There'll be loads of stuff to write down plus you'll be able to while away the hours in your tent writing an article like this.
Hit the Trail
In the end, before you pack the cat off to the neighbors, pack your troubles in a separate box, and leave them at home. Time to make memories to last a lifetime. Also Read: