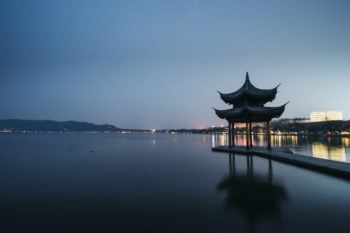 Expat Health Insurance in China
If health insurance in China had to be summed up in one word, that word would be "inconsistent". The standard of care is exceptional in major cities such as Hong Kong, Beijing, and Shanghai. In fact, some of the top medical research in the world is taking place there. As well, the wide selection of hospitals and clinics, the superbly trained specialists, and multilingual staff ensure that the care expats in China receive is second to none. But that can be a very different story in rural areas. As expats in China often report, health services and medical coverage plans are often extremely limited in remote areas of the country. In order to receive the best coverage in elite private hospitals, a quality health insurance plan is strongly recommended.
Best Medical Insurance Plans for Foreigners in China
If you are moving abroad, keep in mind there are a number of options for expat health insurance in China. Expatriates and foreigners can purchase worldwide coverage, including or excluding the USA, while living in China. These plans provide coverage of up to $5,000,000 or more and include hospitalization and outpatient care, prescription medication, mental health, and pre-existing condition coverage.
Best Expat Health Insurance in China
Cigna Global Health option was one of the first plans to offer expatriate or global health insurance coverage in China, and they remain a leading international provider. Cigna China coverage is an excellent option for expats in China seeking a high-quality plan with global coverage and a highly customizable plan.
Another option for China health insurance coverage is William Russell. Founded in 1992, William Russell has specialized in international health benefits insurance for more than 30 years and covers members in 160 countries. They are boutique insurers who pride themselves on customer service.
Health Insurance for Americans Living in China
If you are a US citizen looking for China expat health insurance plans that have an unlimited policy maximum, another option is GeoBlue health insurance. The GeoBlue Xplorer health plan is a great plan for US citizens who travel to or from the United States for extended periods of business, leisure, and study. If you leave home for six months or more, your health and financial security are at serious risk because of gaps in most domestic medical insurance coverage and services. This risk is only heightened by limited knowledge of health and safety hazards around the world, including medical treatment from unfamiliar providers. For other expats in China, we would suggest reading about expatriate insurance.
Affordable Health Plans for Immigrants Moving to China
The IMG Global Medical insurance plan offers a few affordable options for international citizens, expats, and foreigners living abroad. The plan offers 4 plan levels, Bronze (at the low end), Silver, Gold, and Platinum (a premium level plan). Coverage, benefits, and costs increase with each plan level.
How Much Does Health Insurance Cost in China for Foreigners?
The cost of international insurance for foreigners residing in China will cost an average of  US $4,382 per year (an estimate based on historical sales over the last 18 months). Premiums range from as low as $1,000 per year to as high as $10,200 per year or more for premium-level coverage. Pricing and costs will vary depending on several factors. The biggest influence on pricing is your age, your benefits package, the plan design, and the deductible selected.
Here are examples of the average costs of an international plan for non-residents living in China. These estimates are based on some of the more popular residence countries by citizenship.
| | | |
| --- | --- | --- |
|  Rank |  Citizenship |  Cost Per year |
|  1 |  Netherlands |  $7,200 |
|  2 |  United States |  $6,193 |
|  3 |  South Africa |  $4,429 |
|  4 |  India |  $3,248 |
|  5 |  Australia |  $2,890 |
Next Step: Request a Quote for premiums and coverage options from multiple insurance companies operating in China.
Health Insurance for Employees in China
If you are fortunate enough to have a Chinese employer who provides you with a local healthcare insurance policy as part of the terms of your job, remember to read the fine print. Or, as the case may be, have a fully bilingual friend read the fine print for you! A Chinese healthcare insurance policy will, of course, be written in Chinese. Medical lingo can prove to be challenging for expats still honing their language skills. You'll want to make a special note regarding in-patient and out-patient healthcare options. A policy that looks generous with regard to outpatient care may, in fact, be rather limiting when that same monetary amount is applied to in-patient care. Considering that most in-patient care is the result of illness, emergency treatments, or other medical conditions requiring hospitalization and many tests, reaching the limits of your coverage can happen in just a few days.
Best Policies for Students in China
For international students studying abroad in China, there are a number of options. We recommend the Student Secure plan for most students studying abroad as it offers affordable coverage along with excellent benefits and service. For US students in China, the GeoBlue Student Navigator plan for US students in China is a premium-level plan with an elite network of doctors and hospitals worldwide.
In China: Private Health Insurance Versus Public Care
An international-based insurance policy will also normally provide expatriates and foreigners treatment in private hospitals or in private wings of public hospitals. For expats used to the healthcare systems in Canada, German healthcare, or Australian hospitals and doctors, the idea of a private hospital often feels unnecessary or even uncomfortably elitist when you are living in China. But for expats in China, where "inconsistent" is the hallmark healthcare phrase, the difference between public and private care can be astonishing. Private health care facilities are head and shoulders above their public counterparts in terms of customer service. This includes multi-lingual signs, staff, and familiarity with non-Chinese insurance companies.
In general, private health care facilities are cleaner, more modern, and better organized. Hospitals and health care facilities also have access to more diagnostic equipment and specialist care. For treating a sprained wrist or a modest infection, these differences mean a lot less time and frustration. For more serious ailments that require in-patient care and coordinating recovery with multiple departments, it can make all the difference in the world for both your health and your peace of mind. Private international health insurance provides you with access to the best hospitals and doctors with the least amount of waiting time.
China has three tiers of public hospitals: tier one, two, or three.  Tier-one would be the best and tier-three would be the worst, providing the most basic care. Tier-three hospitals are publicly run and typically will not accept private insurance. If you must use a tier-three hospital, you can pay cash and be reimbursed by your medical insurance by filing a claim. Most major cities in China will have a tier-one or tier-two hospital where you can get a high level of healthcare. You should look into which hospital you will be using in advance. Consider a VIP facility which is offered in many hospitals as they often have the best equipment and can speak English. Always check with your medical insurance company prior to using any medical facility in China. They can advise you on which ones will accept their plan and will guide you on the best options for your care.
In theory, over 95% of the Chinese population has access to the Chinese healthcare system. However, the reality is that the services within their reach pale in comparison to those of the top city hospitals. "Inconsistent" also applies to costs. In a rural clinic, a simple examination from a doctor or nurse might only set you back a few dollars. Meanwhile, in Chengdu or Guangzhou, the cost of sophisticated tests and a short hospital stay can set you back thousands. With that in mind, please be careful when searching for health insurance for expats in China. It is vitally important that you choose wisely and are properly covered when purchasing medical coverage abroad.
Communication With Chinese Insurance Companies
Regardless of these limitations, Chinese-based insurance companies do have a slight edge when it comes to hospital acceptance. Chinese hospitals usually require patients to pay upfront (especially in rural areas). The principle of providing life-saving care to all in need doesn't always apply if there's no evidence you can make good on your bill. This is where having a Chinese policy can be a lifesaver in more ways than one. The staff is familiar with the major insurance brands and they can read the policy terms.
Benefits of Service and International Coverage
To get the best of both worlds – the generous coverage of international insurance plans and the ease of use from domestic plans with local coverage – expats will often turn to policies with a strong focus on service. That includes insurer mobile and web-based apps that help you find a local hospital that accepts your coverage. It may also include companies that provide translation services and support. Other expats value rapid reimbursement terms when selecting coverage with an international medical plan to support their new expat life in China.
Related: Health Insurance for Chinese Citizens Living Abroad
Settling into Expat Life
Unlike in other countries, there is no requirement to see a doctor or be registered with a clinic when you begin expat life in China. In fact, with good health and good luck, you might go a year or more without needing to see a doctor! However, familiarizing yourself with your neighborhood facilities before you actually need them is a smart idea. Local friends, colleagues, and other expats can help with regard to health recommendations for a clinic and a pharmacy. They can also advise you on regional-specific health tips for maintaining good health while you are living in China. Their tips might include where they buy their bottled water, the insiders' scoop on air quality, recommendations for which street food vendors to visit, and those which are best avoided. The proper program will provide peace of mind and help you maintain the wellness of both you and your family.
Additional health insurance plans and coverage advice in the following countries:
Related: Insurance for Travel to China
Request Quotes for Health Insurance in China